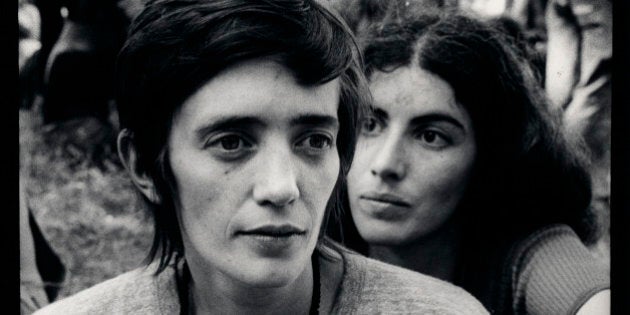 One of the first depictions of gay life in a mainstream magazine was published by Life in 1964. The photos of "homosexuals" that accompanied the text are set in bars and dark corridors: dim, shadowy images of a nocturnal subculture that dare not show its face.
In the half-century since those barely discernible gay men appeared in Life, the interplay between increased visibility and increased social acceptance for members of the queer community has been extensive. The expansion of queer visibility has been heavily photographic: visibility has meant greater representation in newspapers and magazines, on television and in films, in art galleries and museums -- venues that all use and play with the photographic image.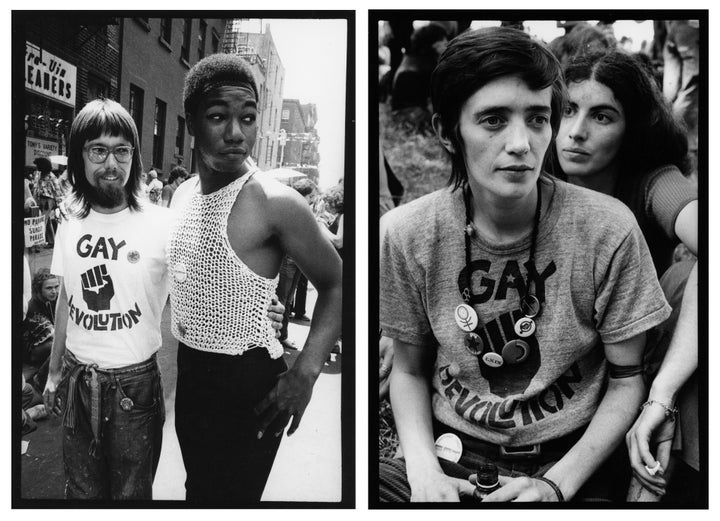 Michael Abramson, Gay Liberation, March, New York City, USA, June 25, 1971, gelatin silver print. BS.2005.246343 / 151-346 and BS.2005.246385 / 151-388. The Black Star Collection, courtesy of the Ryerson Image Centre
But while it is clear that photography is an important -- perhaps the most important -- element of the queer visual record, the invisibility that shadows queer history makes the contours of that record almost impossible to discern.
So when I was invited to mount two exhibitions for WorldPride 2014, one at the Ryerson Image Centre (RIC) and the other at the Art Gallery of Ontario (AGO), I did not try to map or define that visual record -- a project that would have risked obscuring and excluding more than it illuminated.
Rather, I set out to show part of the range of photographic approaches through which queerness has been made visible over the past several decades -- by artists, journalists, activists, individuals, lovers and groups of friends.
The RIC exhibition is divided into two parts. "Public Faces" foregrounds images that have been used to present images of queer life, politics, and identity to society at large -- whether by LGBTQ photographers (artists, documentarians, hobbyists) seeking to represent their own lives and communities, or by photographers outside the queer community (photojournalists, police photographers) documenting police raids, political marches, parades, and other public displays.
"Private Worlds," by contrast, contains images in which people have documented themselves and their intimates. One collection depicts weekends at a retreat in upstate New York, Casa Susanna, where men gathered on weekends to cross-dress and socialize in the late 1950s and early 1960s. The images of lunches and cards are sometimes playful but more often staid, even banal. What makes them poignant is the contrast between the evident safety of the private world of Casa Susanna and our knowledge of the dangers of gender non-conformity at the time.
The AGO exhibition, Fan the Flames: Queer Positions in Photography, focuses on the ways in which artists have used photographs and videos to question gender norms, as vehicles for self-fashioning and venues for the performance of queerness. Brassaï's photograph Lulu at the Bar stands as evidence of a thriving queer subculture in Paris in the 1930s, even though the photographer wrote about being shocked at what he saw. Mark Morrisroe, Nan Goldin, and Canadians Nina Levitt and Raphael Bendahan present a range of positions on crossing or straddling the male/female gender divide. American photographer Catherine Opie's series of photographs of Elizabeth Taylor's closet -- vivid close-ups of furs, leather and silks -- provide a striking and surprisingly moving portrait of the gay icon.
The exhibition of queer visual history is in its infancy. My hope is that these exhibitions, in addition to contributing to Toronto's WorldPride landscape, will provoke others to notice, surface, gather, preserve, and display more of this rich--and often hidden or unknown--visual record.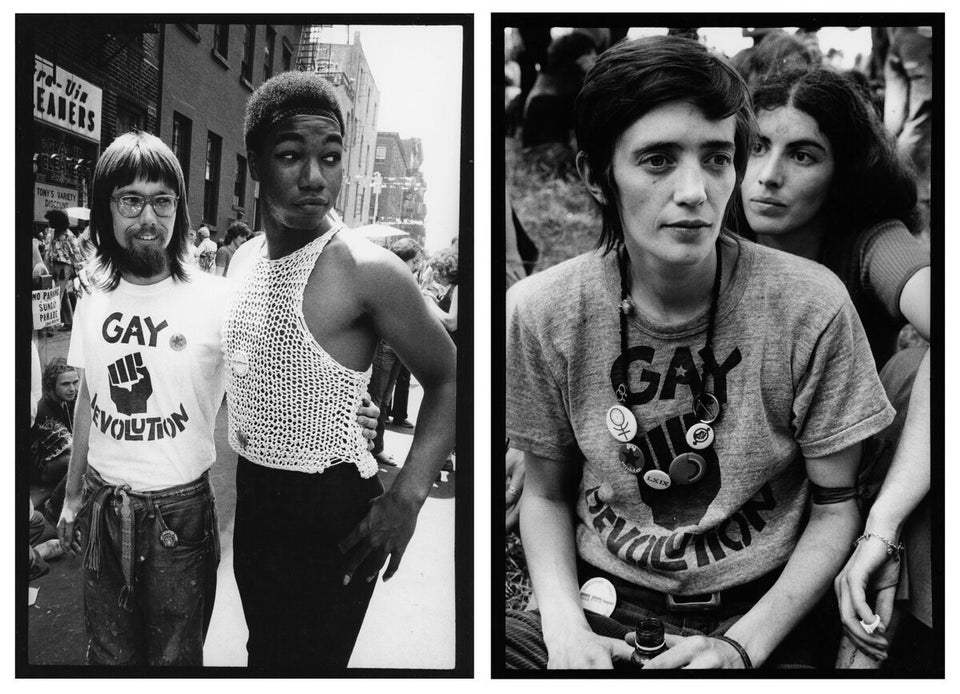 What It Means To Be Seen: Photography and Queer Visibility
Sophie Hackett is the curator of two exhibitions for WorldPride2014 Toronto. What it Means to be Seen: Photography and Queer Visibility is on view at the Ryerson Image Centre. Fan the Flames: Queer Positions in Photography is on view at the Art Gallery of Ontario. Both exhibitions open June 18.