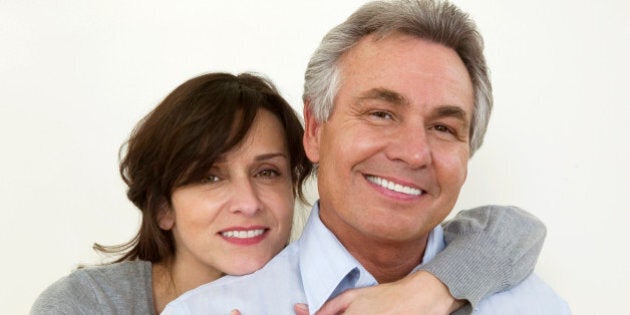 Remember the Stealers Wheel song, "Stuck in the Middle with You"? It was a surprise hit, selling over one million records. And ironically, it was released in 1972, the year that many in what we are now calling the "sandwich generation" were born, a generation of people wedged between caring for their aging parents while raising and supporting their own children. For many, being stuck in the middle can take its toll.
According to Statistics Canada, the sandwich generation now includes more than two million Canadians -- or 28 per cent of all caregivers in Canada -- with the majority being women between 35 and 44 years old. This number is only expected to rise as Canada's population ages and the older generation is no longer capable of caring for themselves.
Compounding this challenge is the fact that more and more Canadians are choosing to start a family later in life. Many children are also living at home for longer periods of time, finding it hard to maintain financial independence as they go on to get a post-secondary degree (or two), pay off student debt and/or save money for the future.
All of this increases the likelihood that the sandwich generation won't see an empty nest for a long time. The toll this can take on a dual-caregiver can be significant, physically, mentally and, in many cases, financially.
According to a BMO survey, 39% of Canadians in the sandwich generation are worried that funding their parent's retirement will erode their own standard of living. CIBC also reports that two-thirds of Canadian parents believe the added expense of caring for their children is cutting into their personal savings for traveling or buying a new home.
So, how does the sandwich generation prepare?
It comes down to communication and planning, as well as being attuned to the needs and wishes of both sides of the sandwich.
For aging parents, this means understanding their financial, medical, emotional and psychological needs.
There are a multitude of factors to consider: What are their current assets, income sources as well as debts and liabilities? What medical expenses do they have - both now and expected for the future? Can they live on their own, with family, or at a senior's residence? And ultimately, how much is this all going to cost?
To start, be proactive and get finances out in the open. Too often, Canadians don't have a full understanding of where their parents stand financially. It is critically important to gain access to the proper information up front, including how much money is saved and available, where the money is tied up, and how much is required both now and in the future to support aging parents. This includes covering insurance or medical costs or a transition to a long-term care facility.
Along with this, it's vital to know what end of life documents they have in place, such as Powers of Attorney and a Will, and the specific directives contained in these documents. For example, who is the executor of the estate? How will the assets be divided? Do they want to be buried or cremated? All of this will help ensure both generations are on the same page and avoid surprises.
On the other side of the sandwich are children. It's beneficial to plan for how quickly they can get to financial independence. A 2015 CIBC report found that one in four parents continue to support their adult children, spending more than $500 a month to help them with expenses such as groceries, rent and cellphone bills. Teach your children financial literacy early on, and keep them up on to date on the family planning, so they have the knowledge and tools to set their path towards financial independence.
With so much to think about and being pulled in many directions, it's easy to lose sight about your own financial goals and future. But it's critical to make sure that you plan ahead so that you don't get left behind.
It's also important to think about your own estate planning. This includes making sure that you have Powers of Attorney and a Will in place. Leave proper instructions about your end of life wishes and have people in place to carry out these instructions, so that you and your loved ones can carry out your legacy when the time comes.
Being stuck in the middle of the sandwich can be tough. But with some careful planning and clear communication, you can care for the needs of both your parents and your children, and make sure that you continue to keep your own needs and goals in mind.