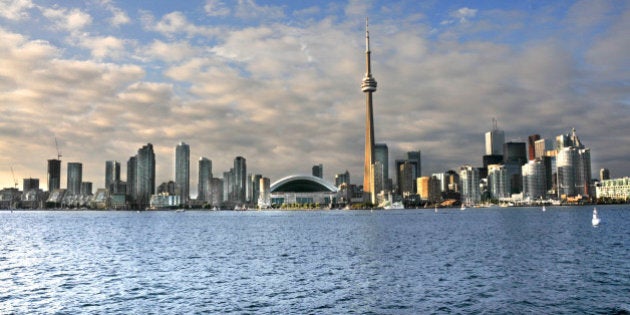 No Expo '67 memory persists so much as the moment of leaving.
Even now, 49 years later, I can still hear my mother saying that after many hours exploring Man and His World it was time to get back on the road to Kingston. My pre-adolescent feet were raw from walking, my mind spinning after a day of eye-filling wonder. When I realized it was over, the tears started flowing. I did not want it to end.
She looked at me for a moment and with motherly reassurance said: "We'll come back."
She kept that promise, recognizing that this was no mere fair.
The summer of 1967 was magical on so many levels for Canada. The Centennial projects, the novel sense of national pride, even if the soundtrack was Bobby Gimby's corny, catchy Canada song. I still have the 1867-1967 commemorative dollar bill that I so stupidly folded.
Looking back now after a lengthy career as a journalist, it is easy to pick out the blemishes, missteps and blunders that I would have certainly covered had I been a reporter in those days. Luckily I was just a boy, just starting to learn about his world -- skepticism was still to come.
Through those eyes, I remember Expo as an awakening. There was the USSR pavilion, a giant ski jump with letters taller than me; Buckminster Fuller's glittering geodesic dome for the USA, with the monorail running right through it; and for me the most graceful of all, Canada's upside-down pyramid.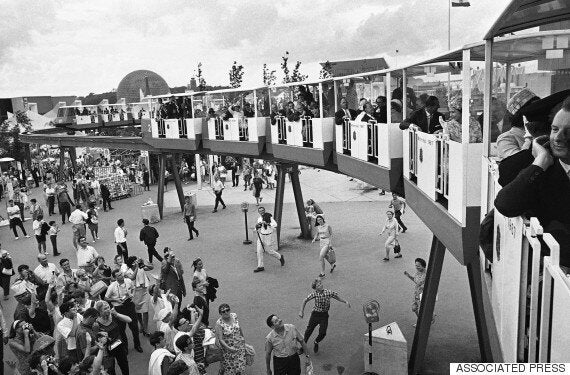 The theme, Man and His World, has not aged well. But if you can forgive the archaic sexism of those words and take the slogan in the spirit of the age you can see that it was an uplifting, optimistic endeavour.
The world came to Canada and Canada put on a hell of show. It made us all feel better about ourselves. Even the Bureau International des Expositions, the Paris-based organization that oversees world's fairs, considers Expo '67 a high-water mark in the history of these affairs.
Now we might have another chance. We should all take a long, hard and hopeful look at bringing Expo 2025 to Toronto.
I say that as someone who covered the failed Olympic bids for '96 and '08, who reported on both the euphoria of the Athens 2004 Games and the calamity of the Greek economic disaster that followed.
I also wrote about London 2012, when even the most sardonic of Brits had to admit it was a triumph. And I witnessed perhaps the most surprising event of all, when cynical Torontonians collectively slapped palms to foreheads with the revelation that our city had delivered a roaring success with the Pan Am/Parapan Am Games.
Unlike all of those, Expo is no two-week party for sports fans. It would be a six-month celebration of all that we are. That in itself is worth the effort.
There are clear practical considerations. It is a simple fact that large spectacles like these are catalysts for governments to act. Expo could accelerate the revitalization of the blighted Port Lands, as well as the building of crucial new transit and other infrastructure.
I see the Globe and Mailciting a 2014 Ernst and Young report which estimated Expo would deliver a $15.5-billion boost to the national GDP, with $8 billion of that going to the GTA, as well as $5.4 billion in new tax revenues. Impressive numbers.
Expo is no two-week party for sports fans. It would be a six-month celebration of all that we are. That in itself is worth the effort.
The private sector is ready to step forward and foot the $15-million bill for a bid -- a $15 million risk, none of it from taxpayers, versus the potential multi-billion dollar benefits and a priceless lift to the spirit and international profile of our city. This taxpayer says it is worth it.
All of this is at an early stage, with volunteers leading the charge, including politicians, labour leaders, business people and representatives of the arts. Mayor John Tory is supportive of at least exploring the idea.
The first step is a modest request. Canada needs to rejoin the Bureau International des Expositions (BIE), the Paris-based organization that oversees world's fairs. In 2012 the Harper government cancelled our membership.
It was billed as as a cost-saving measure, but it was a tiny one, given that the annual dues are in the tens of thousands of dollars. If you are not a BIE member, it is virtually impossible to bid for a fair.
Expo 2025 supporters are now reaching out to the new Liberal government asking that we rejoin. It is a small, worthy investment -- a tangible demonstration of Prime Minister Justin Trudeau's welcome assertion that "Canada is back" on the world stage.
A renewed BIE membership allows Toronto to give serious consideration to a bid. The case is strong.
I like to think that we can dream of a glorious summer of 2025 in Toronto, with countless wide-eyed Canadian children flocking to the glittering, inspiring Expo site -- and weeping at the end of the day when their parents say it is time to go home.
Follow HuffPost Canada Blogs on Facebook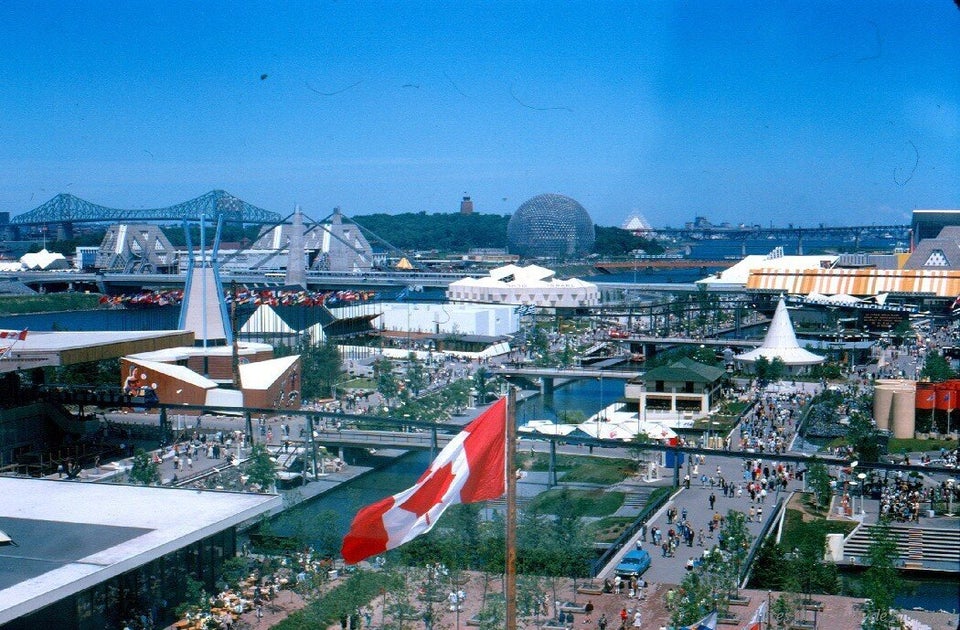 Expo 67
Popular in the Community