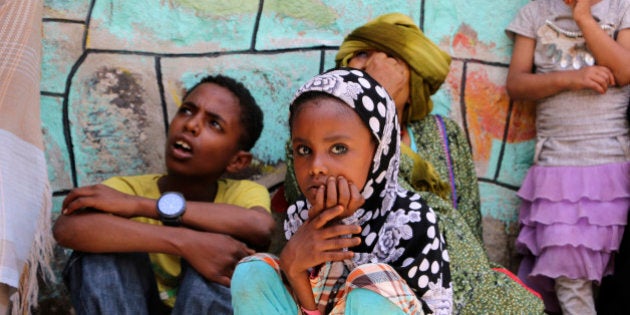 The Facebook message came from the middle of a war zone. "It's people like you that give me and so many others hope that we are not forgotten and alone," wrote Yemeni peace activist Nina Aqlan to Canadian teacher Kathleen Connors and her students.
That online exchange is part of a modern-day pen pal project for kids at North Ward Public School in Paris, Ont. Corresponding with an aid worker and peace activists, like Aqlan, in Yemen, these young Canadians -- who have never known war first-hand -- now understand the far-off conflict better than their parents and many other adults. And they're bringing solace to people beleaguered by violence.
We recently readIntolerable: A Memoir of Extremes by Kamal Al-Solaylee, a Canadian journalist and Yemeni expatriate, and gained a deep appreciation for the history and sorrows of Yemen and its citizens. We watched the news with horror in March as the Middle East nation bordering Saudi Arabia spiraled into all-out civil war. More than 16 million people are now caught in the fighting and are in need of aid, according to the United Nations.
So we were thrilled to hear from Connors, a teacher-librarian at North Ward P.S. Connors makes social justice a key part of her lesson plans, from kindergarten to grade 8. When the conflict escalated, Connors contacted her friend, Chad Anderson, an aid worker in Yemen. Seeing an opportunity to give students an intimate connection to global events, she invited them to send Anderson questions by email.
In a short time, Connors' students have learned about the political roots of the conflict, and how outside players like Iran and Saudi Arabia are involved.
More than that, North Ward youth have experienced how warm, welcoming and generous the Yemeni people are. "It's very easy at times like this -- when the news only talks about the politics and the numbers of dead and wounded -- to forget those numbers come with a family, a future," says Samantha Hawley, 13, of North Ward.
Online, Anderson introduced students to activists who are striving for peace. They also got to exchange messages with Yemenis, like 60-year-old Hasara who is learning to read and write alongside her grandchildren. Samantha told us her thoughts went to Hasara when Anderson described how food supplies are rapidly dwindling, leading to widespread hunger.
When Saudi Arabia recently launched air strikes against Yemen, students got a terrifying first-hand account of how it feels to live every minute never knowing when a bomb might come through your roof. Anderson also sent them a YouTube video, showing Yemeni youth their own age pleading for peace.
From the classroom to the living room, Samantha and her friends have awed their parents with their depth of knowledge, and sparked enlightening dinner discussions.
"My parents were surprised that I knew what was going on," reports 12-year-old Kolby McLaren. "Now they are following what is happening in Yemen and have a better understanding as well."
Appalled that many Canadians are unaware of the crisis, Connors' students took action. They wrote letters to Prime Minister Stephen Harper, pleading with him to raise the issue publicly and for Canada to do something to help bring peace.
They shared their work with Aqlan and her fellow activists, who, remarkably, now use those made-in-Canada posters and hashtags In Yemen. The activists are overjoyed that youth half way around the planet care about their plight.
Lately, we've been thinking a lot about service and activism, and the powerful role they play in giving young people a truly well-rounded education. At North Ward, they've nailed it.
More than simply memorizing facts and dates of some distant war, students have a more holistic and compassionate understanding of a global issue. And they've learned to think creatively, applying the tools at their disposal to address the issue.
It's an education that's ensuring young people are not just better informed, but also more engaged and compassionate citizens.
Brothers Craig and Marc Kielburger founded a platform for social change that includes the international charity, Free The Children, the social enterprise, Me to We, and the youth empowerment movement, We Day.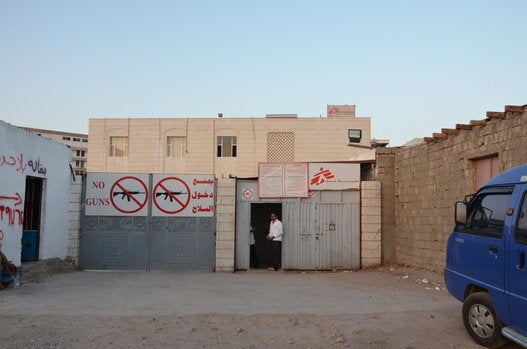 MSF In Yemen