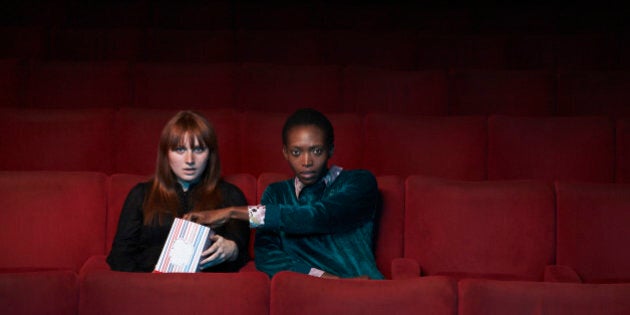 September is my favourite month in Toronto. The humidity of summer disappears but the radiant light and late summer temperature remains. The city hums with the hopes of students returning to schools and universities. And Toronto becomes the centre of the film world during the annual Toronto International Film Festival (TIFF)
Founded in 1976, TIFF is one of the most influential global public film festival. Torontonions flock to the downtown core to pick'n'mix from 300 films over 10 days while global film and creative stars, emerging talent and executives take to the red carpets for world premieres, pitch proposals and negotiate distributions.
TIFF has always been an important festival for UK film and creative talent. UK produced or co-produced films have gone on to win the People's Choice award 11 times including future Oscar winners such as Chariots of Fire, Slumdog Millionaire, The King's Speech and The Imitation Game. Meanwhile, in 2015, London was the focus for TIFF's City to City program, supporting the next generation of talented British filmmakers and artists.
This year is no exception. Rachel Weisz in Denial, Ben Wheatley's Free Fire, The Rolling Stones Ole Ole Ole: A Trip Across Latin America by Paul Dugdale and Ama Assante's A United Kingdom are a snapshot of over 35 great British films on show. Oscar momentum is already building behind some of them, whether for Amma Asante and Stephen Frears (Best Director), David Oyelowo (Best Actor) or Rosamund Pike (Best Actress) or the UK/US co-production Tom Ford's Nocturnal Animals (Best Film).
Film matters to the UK. It's an important part of our culture and, like theatre, art and design, film has the ability to capture nations and individuals feel at key points in our lives. So while the films such as The Breakfast Club or Pretty in Pink capture the 1980s for many North Americans, Gregory's Girl and Absolute Beginners take me back to my teens.
All of this has made the UK a successful global film nation and film an important part of the UK economy. In 2015 the film sector contributed £1.41bn to the UK economy, the second highest figure since records began in 1994. More than 83 per cent was generated from 47 inward investment titles, including Rogue One: A Star Wars Story, Doctor Strange, Assassin's Creed, Wonder Woman and Paul Greengrass' fifth Bourne sequel. Pinewood Studios is a global presence, including in Toronto, where it supports a range of work from Guillermo del Toro to the latest Star Trek television series.
That's why during TIFF, my team, together with the Ontario Media Development Corporation, organizes an International Finance Forum to help emerging British talent meet producers and industry executives to secure funding for their projects. UK experts will also participate in a TIFF panel on the implications of Brexit for the film industry. While our future relationship with the EU is still to be determined, our film tax reliefs are important for the sector and will not be directly affected by the decision. Canada is and will continue to be an important co-production partner. In 2015, the UK and Canada had 15 co-produced films and we want to increase that number. Keep Calm and Film On.
So what am I looking forward to most at TIFF? As a diplomat, I yearn for a film that captures accurately the realities of diplomacy. These are -- as my former colleague Tom Fletcher noted in this blog -- few and far between, with most diplomats portrayed as either spineless or conniving, and sometimes both!. Not for us the adventure and glory of Mr. Bond!!
But one film that has caught my eye is The Journey. This is a dramatization of the Good Friday Peace Agreement with Timothy Spall and Colm Meaney playing Ian Paisley and Martin McGuiness respectively. I will enjoy the acting, direction and drama all the more so because of the negotiation and diplomacy involved and my own familial connections to Northern Ireland.
So. Lights! Camera! Action! Let the Festival begin...
Follow HuffPost Canada Blogs on Facebook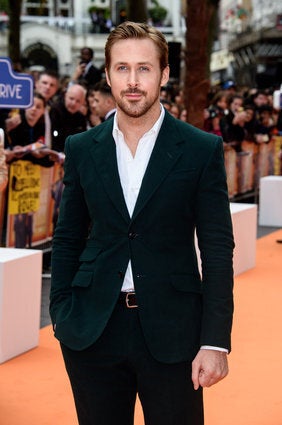 Celebs Coming To TIFF 2016
Popular in the Community