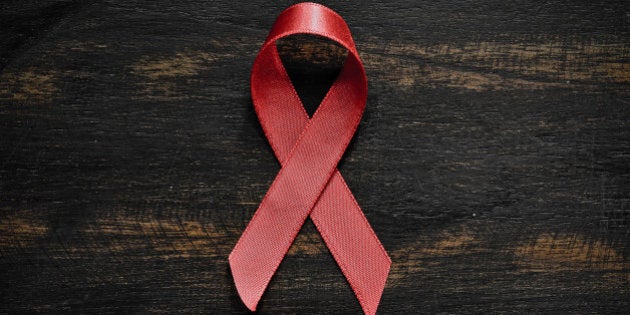 On December 1st 2014, I disclosed my positive H.I.V status. One year later I reflect on everything that's happened since.
I was born on May 21st 1993 with H.I.V. In my world this was the scariest thing imaginable. Not the actual virus. I was fortunate enough to learn I could physically live a long relatively healthy life. The stigma has kept me forever afraid. I lived a childhood of isolation, confusion and mostly denial. With this deep secret that my family and I shared with almost no one I carried on slowly allowing shame to bring me down. After losing both my parents to the virus, my denial became rampant. I stopped treatment entirely, distanced from friends and family and drowned in depression and anxiety. There was no room to breathe air. I lost my way. I lost myself.
I finally, thankfully and god willingly snapped out of after a tremendous health scare. I found myself with a single digit CD4 count (normal range is 500-1200), a rising viral load, and a damaged almost irreparable immune system. I then had to decide to release the past and conquer my future. After months of recuperating my physical and mental health, I found myself. I no longer felt the shame I knew so well. And I wanted to tell the world.
I hosted a World AIDS Day Event in Mississauga, Ontario and after an emotional vigil I disclosed to the entire room of approximately 30 people. That night I filmed a video. A few days later, I posted it on YouTube and revealed to the entire world that I, Muluba Habanyama, am H.I.V positive. And I feel no shame.
From that day forward my life thrust into something I can't even begin to explain. To my surprise I received enormous amounts of support. From people I personally knew and strangers. My story inspired others and I found myself becoming an active advocate in the community. Whether I got pulled into it, or went into it myself I absolutely love it. People approach me with their honesty and most importantly are willing to listen. Education is the key to eliminating this virus I believe and I have been able to educate several people, far and wide.
I have been blessed to use my journalism and communication skills to relay my personal experience and engage audiences. I have written and been featured in various publications and have even gotten some accolades. I am on three boards of directors and am working on various projects targeting youth and healthcare. Although I work hard, it's all so worth it. After hectic schedules and overloading myself I did find myself sick with pneumonia earlier this year. It was a tough time because I wanted to do so much but had to take a break. Now I'm in a phase of balancing it all. I have found myself to meet wonderful people and my love for the world keeps growing.
The same thing that almost killed me has truly made me stronger.
So a year later do I have any regrets? None whatsoever. There's no looking back even if I wanted to but the point is I don't want to. This World AIDS Day I will be speaking at various events with more than 30 people and I can't wait. For me, my disclosure saved my life. That's not the case for everybody and I think it's important we all have a choice. Whatever choice that is, let yourself be happy. Let yourself feel no shame. I am not living with H.I.V, H.I.V is living with me. So a year later I am living by the words of Robin Roberts: "make your mess your message".
The reason why I share my story and am so passionate to talk about H.I.V is because I expect to be in the last generation of the AIDS epidemic. By 2030, it will end. In my mind, there is no other option. If we all move forward in collaboration, then my grandchildren will never know of the AIDS epidemic we lived through and BEAT. I feel emotional speaking this way because that future to me is a dream. A dream that will no doubt come true. The next year 15 years is all about contributing to the new Sustainable Development Goals in any way possible so that we can end the AIDS epidemic by 2030. That's my plan. I sure hope you will all join me. Us.
Muluba Habanyama is 22-year-old journalism student from Ontario, Canada and has been living with H.I.V since birth. In the last year since disclosing her status, Muluba has become a vibrant activist with a goal to decrease stigma and increase prevention. Muluba educates, engages, and empowers individuals across Canada and beyond through her many HIV awareness initiatives.

This blog is part of a World AIDS Day series produced by the Interagency Coalition on AIDS and Development (ICAD) in recognition of World AIDS Day (Dec 1). The series runs from Dec. 1-7, 2015 and will feature a selection of blogs written by our member and partner organizations. Each day we will hear from a broad range of experiences in blogs written by ICAD members. Each provides their perspective and their insight on what must be done to achieve the UNAIDS campaign of "Getting to Zero" as we embark on the race to meet our 2030 Goals for Sustainable Development.
Disclaimer: The views and opinions expressed in this blog series are those of the authors and do not necessarily reflect those of ICAD.