At first glance, it appears the people living in Beachwood Estates might be at work and school. Or maybe it's a cool day and everyone's decided to stay warm inside.
But, as U.S. photojournalist Seph Lawless discovered last month, the Southern Alberta neighbourhood has been completely abandoned. What were once million-dollar homes are now shells of their former function — houses void of the residents who used to live there.
"It was just so eerie, really creepy," Lawless told HuffPost Canada about his walkabout in the town of High River.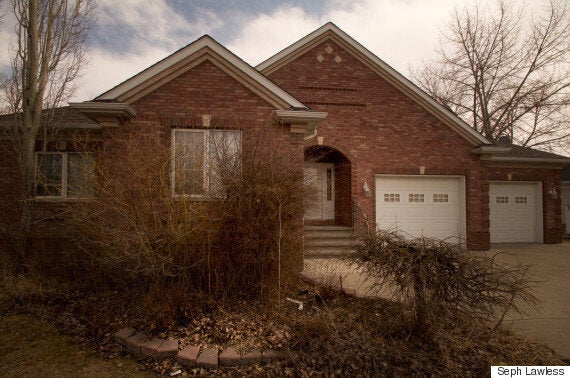 He was in Banff giving a keynote address at a conference last month when government officials and locals told him he should travel to the flood-ravaged town to check out a community that had been totally submerged in the devastating floods that hit Alberta in 2013.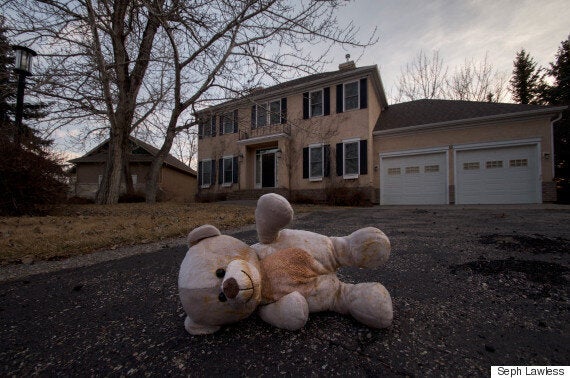 "A lot of the places I photograph are eerie, but this was a little bit more eerie because it felt as though all the people just vanished, instantly."
Watch Lawless's narrated tour of Beachwood Estates:
From the outside, he said, the neighbourhood is deceiving, especially compared to other flood-ravaged areas he's documented, including New Orleans.
"The houses were new, not a lot of graffiti or vandalism on them. They looked generally untouched, unscathed," he said, likening High River to the post-apocalyptic town of Alexandria on AMC's "The Walking Dead."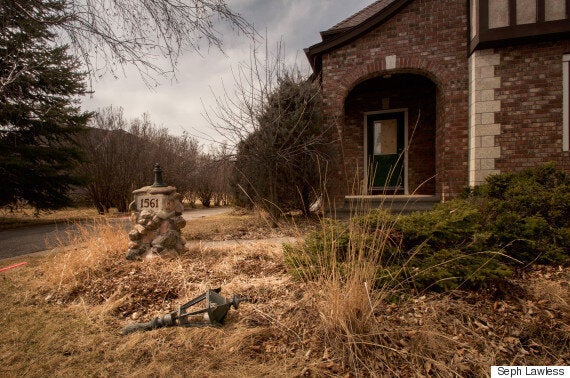 All the homes for sale were deemed suitable for relocation, with the stipulation the buyer pay the moving costs and that each home be moved off the property within 160 business days.
But Lawless says these homes should never have been built and sold in the first place.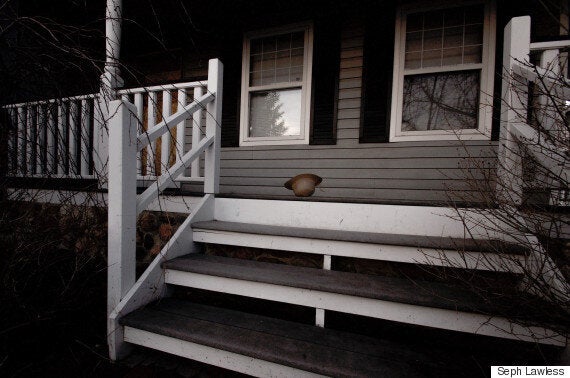 "No one should be building on floodplains — this disaster could have been avoided," he said, adding that he hopes his work in High River will help raise awareness about how governments across North America aren't doing enough to protect citizens from flooding.
"(Flooding) is something I've seen many times and I see how it affects people living in floodplains in America all the time.
"It's gross negligence across the board. Totally irresponsible."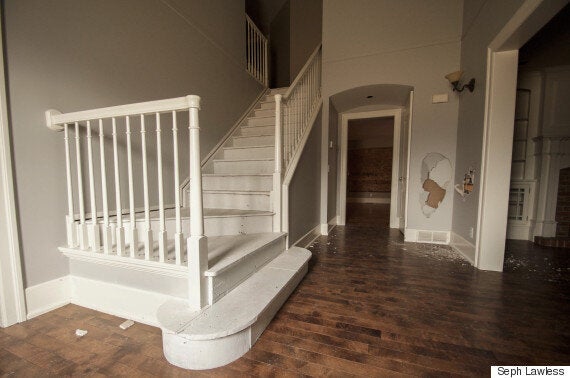 He swears, however, that he just wants to bring awareness to the situation and would "love to come back and document the changes to the neighbourhood in years to come."
Check out more of Lawless's High River photography in the slideshow below: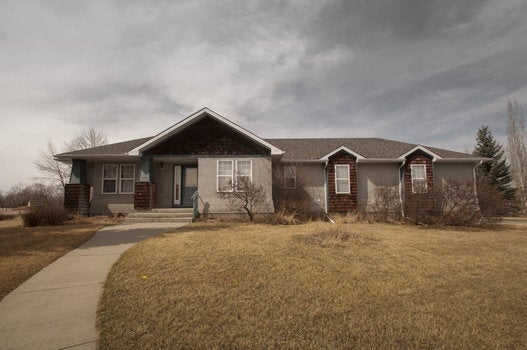 Abandoned High River by Seph Lawless
The Most Important Stories Sent To You

'The Daily Brief' connects you with our best stories sent right to your inbox