Aboriginal entrepreneurs and businesses were front and centre for me this past November as the Canadian Council for Aboriginal Business (CCAB) launched a unique research study as part of our 2013-14 Aboriginal Business Survey. An aboriginal business survey of over 300 telephone and 30 in-person interviews was conducted with aboriginal-owned businesses across Ontario.
Research Coordinator Paul-Emile McNab and I visited communities from Kenora to Sudbury with stops in many First Nations along the way. Our visits included First Nations and Métis business owners, partnerships and corporations that operate in the private sector, affording us a unique opportunity to witness aboriginal entrepreneurs on the front line, face-to-face and on their home turf.
One interview that stood out for us was with Steven A. Nolan in Sault Ste. Marie, a member of the Garden River First Nation and President and CEO of Earth Energy Concepts Inc. His business provides quality and energy efficient heating and cooling solutions for both residential homes and commercial properties across Ontario. It specializes in geothermal installation and design plumbing and HVAC solutions.
Over 30 years ago one of the first projects that Steven worked on was geothermal. The technology intrigued him enough to form his own company that to this day continues to transform this technology into new markets. The challenge is getting people to understand that geothermal is basically taking the heat and cooling from the ground and transforming it into 21st-century energy savings.
Steven's strong leadership and entrepreneurial skills offer a more efficient renewable energy alternative to today's traditional oil and gas heating and as a result, his business is growing rapidly across Ontario.
Replacing oil and gas with geothermal is only one example of how traditional aboriginal values are influencing the sustainable business marketplace.
According to past CCAB Research studies, over 90 per cent of all businesses in Canada are classified as small businesses and small businesses employ half of the total labour force in the private sector. Like other small businesses across Canada, aboriginal businesses create employment, economic prosperity and social well-being. The development of viable business opportunities is essential to the future prosperity of Aboriginal Peoples and for improving aboriginal employment prospects.
It's important to note that Aboriginal Peoples were excluded from participating in the economy for much of Canadian history. To state that not being able to leave the reservation so to speak was a hindrance to doing business is the understatement of the century. Many Canadians don't realize that in a very short period of time the explosion of Aboriginal business in Canada is the most under-reported good news story in a generation.
In 1911 the aboriginal population in Canada was approximately 103,000, however, by 2006 the population grew to 1.2 million, making Aboriginal Peoples the fastest growing segment of Canadian society under the age of 25. This also represents a significant talent pool for employment and of course the potential for entrepreneurial capacity is huge.
In 1996 there were approximately 4,000 aboriginal businesses in Canada by 2006 there were over 36,000 and the numbers continue to rise.
According to a recent TD Bank study, Aboriginal Small Business Earnings and Economic Development Corporation Revenues will total over 13 billion dollars by 2016.
Aboriginal entrepreneurs and business are on the move. If you're interested in debunking myths, learning more about the size of the Aboriginal marketplace or just more about the Canadian Council for Aboriginal Business as well as the results of the 2013-14 Aboriginal Business Survey (to be released in a full report by the CCAB in April 2014) check out our website.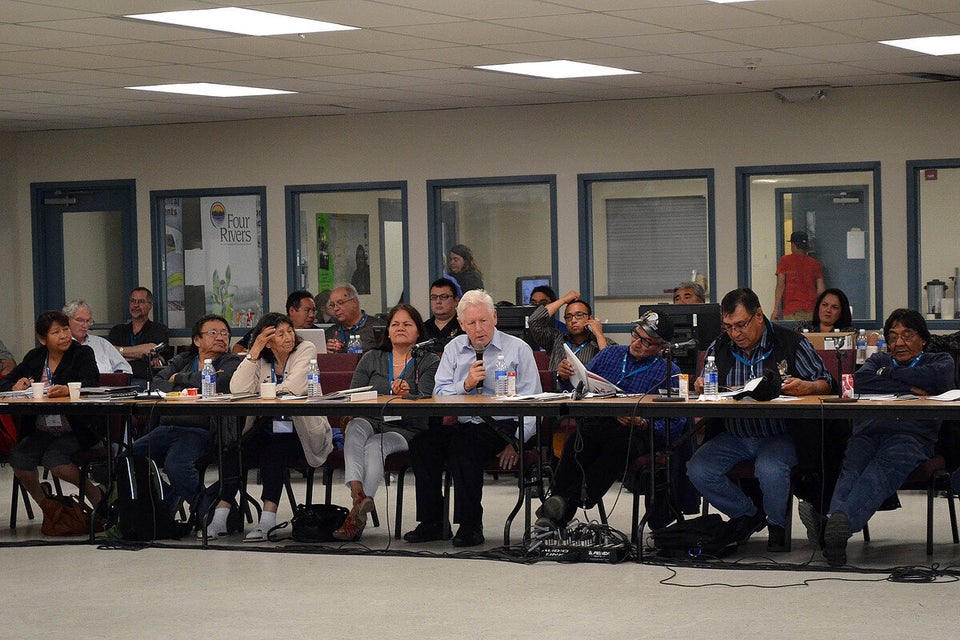 Negotiating The Ring Of Fire
Popular in the Community