OTTAWA — The Canadian importer of the abortion pill Mifegymiso plans to ask the Liberal government to expand the gestational age limit for pregnancy terminations, The Huffington Post Canada has learned.
Celopharma Inc., the company approved to import and distribute the drug commonly known as RU-486, also wants Ottawa to lift major restrictions imposed by the previous government.
Company president Paula Gelbfarb told HuffPost this week that she plans to file a supplementary application with Health Canada in August.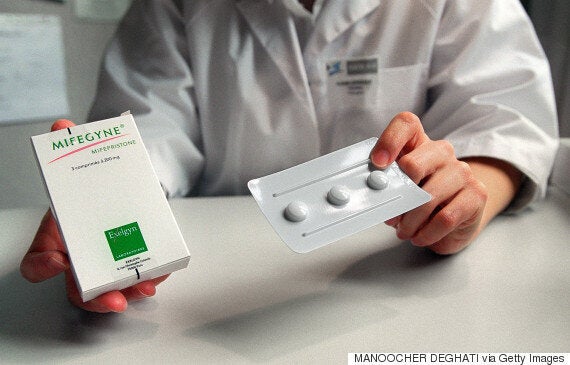 Mifegymiso is a combination treatment of mifepristone and misoprostol that produces a medical abortion. It received Health Canada approval last year for use in pregnancies of up to 49 days gestation. But it still isn't available because an ingredient change required further regulatory approval, Gelbfarb said.
Celopharma's original application requested the 49-day limit and provided supporting data from clinical trials. But in March, the U.S. Food and Drug Administration revised its approval of the drug, sold there under the brand name Mifeprex, and determined that it could be used to terminate pregnancies up to 70 days of gestation.
Gelbfarb would not reveal what gestational age limit Celopharma and the manufacturer plan to request.
"We are presently trying to gather as much data as we can, supporting data, to substantiate the reason that we feel it's safe and a viable option for women," she told HuffPost.
Gelbfarb said she wants people to focus not on the gestational limit, but rather on the company's request to ease other restrictions around the drug.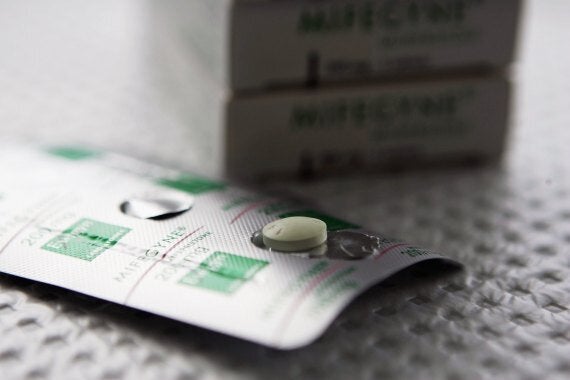 When the Tories approved Mifegymiso last July, they did so under strict conditions. The drug could be obtained only through a properly trained physician — so doctors would have to stock the drug and personally sell it.
In practice, women's health advocates say, the restrictions mean a woman cannot take the drug in the comfort of her own home and has limited flexibility in determining when her abortion will occur.
"This wasn't something that we, as the importer and distributer, had any say on," Gelbfarb said, adding she would prefer that women be able to buy the drug at a pharmacy, like a regular prescription.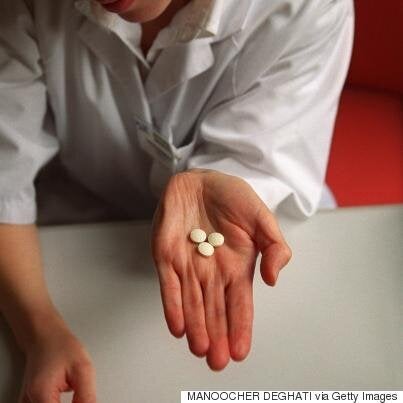 Sheila Dunn, an associate professor with the department of family and community medicine at the University of Toronto, is concerned by the requirement that patients must take Mifegymiso in front of their physicians.
"The implication is that a woman can't be trusted to take a drug as she has been advised to take it," she said.
If a woman has an appointment to see her physician on Tuesday but wants to take the drug on Friday so her abortion can occur on Sunday when she is not working, that should be allowed, Dunn said.
Conservative approach to medicine
Dawn Fowler, the Canadian director of the National Abortion Federation, believes there is "no evidence" to support rules that the pill must be taken in front of a health-care provider.
Clearly, a woman should be able to have her assessment, go through the risks with her physician, give informed consent and then go home with the drug, she said.
"Why is there this caution or this conservative approach to this medicine when that is not the case when narcotics are being prescribed?," she asked, pointing to highly addictive drugs such as fentanyl or oxycodone. "Those medications have certainly much more adverse consequences than a single mifepristone pill."
"We have a history of some physicians in Canada treating women who seek abortions very, very badly and inappropriately."

— Jocelyn Downie, Dalhousie University professor
Health Minister Jane Philpott's press secretary said the belief that the drug has to be taken in front of a doctor is "incorrect."
Although it is clearly stated in several Health Canada documents, Andrew MacKendrick wrote in an email that "patients are not required to take either drug in front of their doctor."
"[T]he recommendations for use allow physicians to determine what is best for the individual patient. The product information uses the term 'under the supervision of,' which gives the prescriber the option to observe directly, delegate to another staff or to direct the patient as appropriate," he wrote.
MacKendrick pointed to page 14 of the product's monograph — which outlines the drug's composition and directions of use — to back up that view.
On page 38, however, the description of how to take Mifegymiso states:
Take Mifegymiso

–As directed by your doctor or as given to you by medical staff

Step 1: In the presence of your doctor or a member of the medical staff:

(Green box)

Take the Mifepristone tablet

–Swallow tablet with a glass of water
Jocelyn Downie, a professor of health law at Dalhousie University, said she worries that physicians will interpret the directions differently and that women won't have the same access.
"We have a history of some physicians in Canada treating women who seek abortions very, very badly and inappropriately. I don't think that you want to leave a lot of discretion around this, because it can be used to justify discriminatory and stigmatizing behaviour."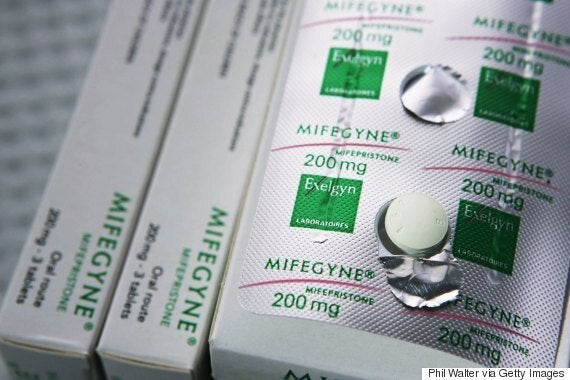 The distribution requirements are also onerous on physicians — some argue, even improper — and many fear that doctors, especially in rural and remote areas, will decide not to offer the drug.
Wendy Norman, the Canadian Institutes of Health Research/Public Health Agency of Canada's chair in family planning, has argued that doctors don't have the infrastructure, experience, or support that pharmacists do to dispense Mifegymiso safely.
She pointed out pharmacists use provincial databases to record women's medications that can be referenced by doctors and hospitals — which would not be required if physicians distributed the drug.
Dunn believes the restrictions will likely mean the drug will be mostly available in abortion clinics and hospitals, rather than through individual physicians in parts of the country where surgical abortions are already restricted.
"There is a lot of potential for this drug to improve [abortion] access in Canada, but I think we are really missing a huge opportunity for this safe, effective drug that we know many women would choose as their first choice."
'Discriminatory' restrictions
"I think they weren't surprising, perhaps, at the time, but they shouldn't stand and, particularly, given the position that the Liberal government has taken on abortion, they make no sense," she said.
If the Liberals were to do a gender-based analysis, as they have championed in other policy areas, they would find the requirement that physicians dispense the drug to be "particularly egregious," she said.
"It won't be a problem in some places such as the urban centres with clinics because they have the logistical infrastructure to deal with that, but if you have a family doctor with a more rural community... they don't stock drugs to sell to patients.
"So physicians are just going to say, 'I'm not doing that.' That is the barrier. A lot of physicians are not going to be willing to carry that expense and that administrative headache."
It would be far preferable for the government to change the rules now — before physicians are forced to invest in systems for drug ordering, supply management, storage, and processing payments — rather than after, Downie added.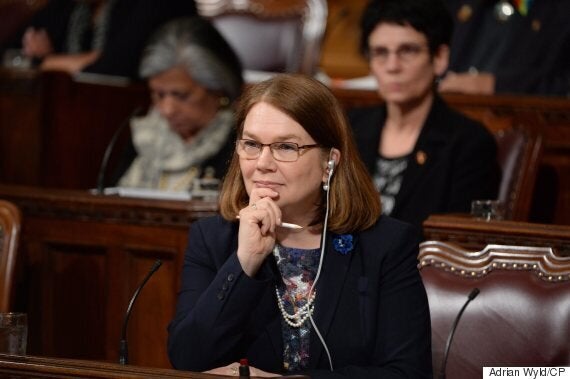 The health minister's office told HuffPost, however, it has no plans to change the rules for now.
Based on information gathered on the use of this product over time, Health Canada will "assess the data and consider revising conditions for both the prescribing and dispensing of Mifegymiso," wrote MacKendrick.
If the manufacturer applied and provided additional evidence to support changes to the administration of the drug or other conditions of use, he said, Health Canada would review the new application.
The other concern is the cost of the drug — and who will pay for it.
Gelbfarb said Mifegymiso will retail for $300.
Right now, it is not covered by provincial or territorial health-care programs.
"If there is no other way of funding it, it's going to bias women who don't have coverage through a health insurance plan for this drug," Dunn said. "It's going to bias them for a surgical procedure, because they don't have to pay for that."
It makes "good sense" for the health-care system to support coverage, she said, because "it is a medically necessary procedure" that it is currently provided only surgically.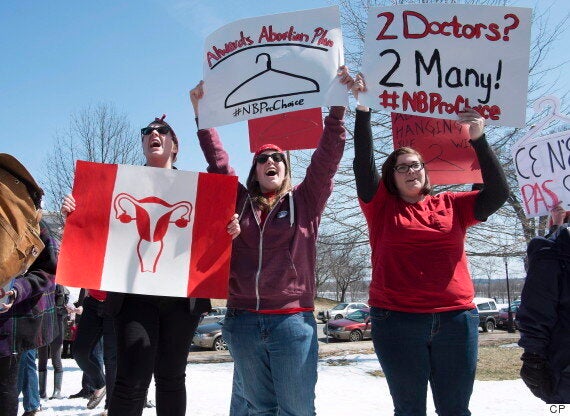 Of course, as Dunn noted, drug coverage can turn into a very political issue. Some areas, such as New Brunswick and Prince Edward Island where abortions are not readily accessible, may not make the drug available either.
"The places where it is likely to be most benefit to the population it is uncertain what will happen there," she said.
Gelbfarb said she hopes Mifegymiso will be covered by the health-care system.
"My concern is for access for women all across the country, that is my very big concern," she said.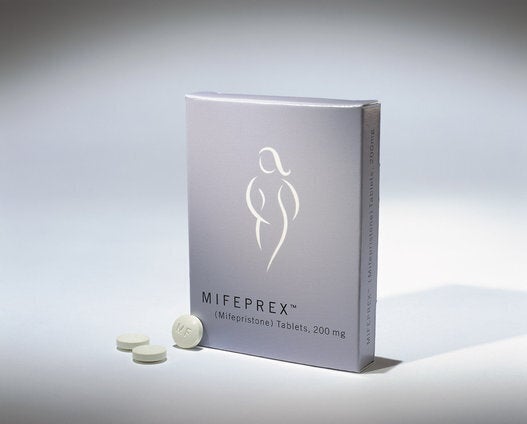 Everything You Need To Know About RU-486