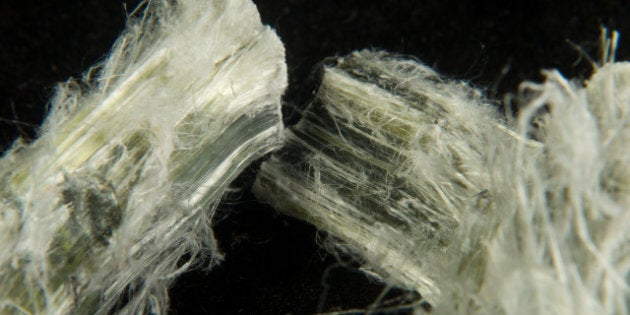 Industry Minister Christian Paradis has announced Canada will no longer oppose the inclusion of chrysotile asbestos as a hazardous chemical in the Rotterdam Convention.
In a press release, Paradis, who hails from the asbestos belt and is one of the industry's staunchest defenders, said: "It is clear that Mrs. Marois' decision is final, and it is not time for 'academic' consultations but to take action.
"Mrs. Marois' decision to prohibit chrysotile mining in Quebec will have a negative impact on the future prosperity of the area. Right now, there are hundreds of workers in the region who do not have a job and live in uncertainty. The last thing they need is a false consultation, when the decision to close down the industry has already been taken by Mrs. Marois."
Pardis, who looked glum and spoke in a nearly hushed tone during the announcement, went on to say it would therefore be "illogical" to continue opposing the inclusion of asbestos in annex III of the Rotterdam Convention.
The PQ has said it will cancel a $58 million loan, promised by the previous Liberal provincial government, that was supposed to reopen what would be the country's last asbestos mine. They have not banned asbestos outright.
Paradis made the announcement next to the mayor of Thetford Mines, Luc Berthold. The mayor expressed disappointment in recent events and thanked the federal government for helping to make the best of a bad situation.
Defenders of asbestos say the substance, especially the chrysotile form mined in Quebec, can be safe if handled and stored properly. The industry's critics say they doubt that the mainly poor countries that still use the substance as a building material can offer such safety guarantees.
With files from The Canadian Press
Popular in the Community