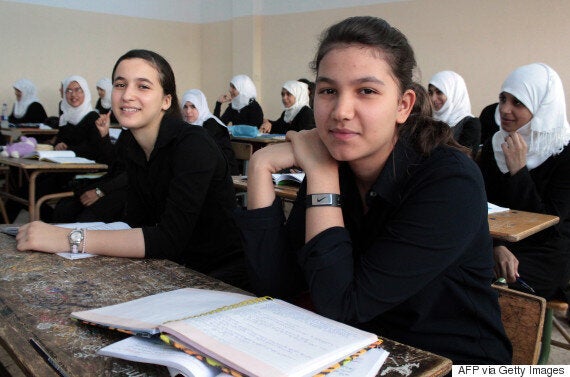 Education can unlock opportunities that improve people's lives. It is the foundation for human progress and has the power to increase economic opportunity for every person who has access.
While many of us are fortunate enough to take education for granted, not everyone can get the education they need. I believe that technological and pedagogical innovation can help break down barriers and make learning more accessible, engaging and inspiring.
Access to education has a lot of dimensions. For a mid-career worker in a developed country, it might mean the ability to upskill for new opportunities while working full-time. But, for many women in developing nations, access to any kind of education can be a challenge.
We share their belief that a solution begins by cultivating a new generation of female leaders.
In short: education matters. That's why my company works with organizations like G(irls)20 -- because we share their belief that a solution begins by cultivating a new generation of female leaders.
I recently had the opportunity to participate in the G(irls)20 Summit as a speaker and mentor. The summit, which runs alongside the G20, brings together high-potential young women from around the world who have been selected by G(irls)20 for education and leadership training, enabling them to improve female labour force participation in their communities.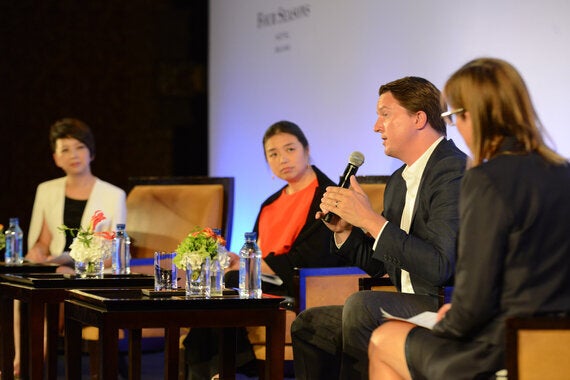 This year's summit explored what it would take to fulfill the G20's commitment to create 100 million new jobs for women by 2025. I spoke on a panel -- Securing a Fair Share in Growth Sectors -- as the voice on education and on technology as a critical growth sector. I shared the inspiring example of MEDA in Libya because it demonstrates what can happen when education and technology come together to open up access to education.
In Libya, many women are stepping into business leadership roles for the first time, filling much-needed gaps in their communities created by ongoing unrest. But, to succeed, they need training. Travelling to a traditional classroom can be dangerous, if it's even an option. My company is working with MEDA to bring training to these entrepreneurial women in the safety of their own homes via our online education technology, Brightspace. Access to education has led graduates to establish growing businesses.
While participating in the summit, I also had the opportunity to provide feedback to the young delegates on their plans to drive change in their communities.
Two things impressed me about this mentoring experience. First, was how smart and creative these young women were -- and how driven they were to put their skills to use to change the world. Second, was the number of representatives who told me that, while their families were very supportive, this encouraging attitude towards education for girls was rare among their peers. It was a sobering reminder of the kind of barriers to education and achievement many young women around the world still face.
One of the outcomes of the Summit was a communiqué to the G20 on the concrete steps they could take to enable women around the world to reach their potential. They've made some solid recommendations worth considering in a number of areas, including access to education.
Improving access to education is a big task -- one that no one organization can accomplish alone. That's why I -- and my company -- are proud to partner with others, like G(irls)20. Together, we can break down the barriers to education -- and opportunity.
Follow HuffPost Canada Blogs on Facebook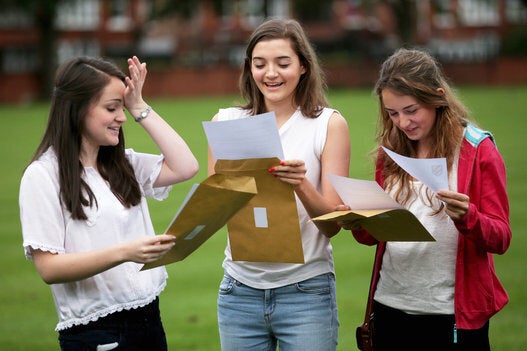 Photos Of Girls Going To School Around The World