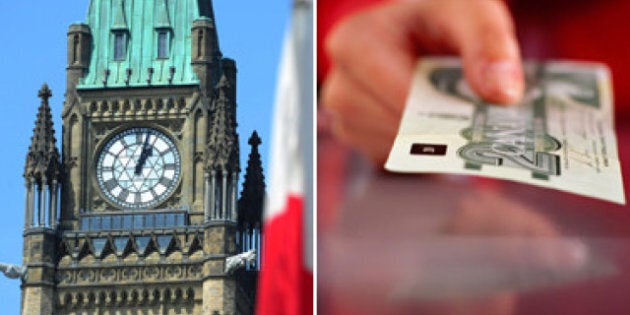 OTTAWA — Should you have the right to know how much your member of Parliament expensed yesterday for lunch? Or how they spent their housing allowance? Or what salaries they pay their staff?
Duff Conacher, the founding board member of Democracy Watch, said he believes Duceppe's spending would have been uncovered if MPs were subject to the Access to Information program (ATIP).
"Right now MPs' offices and budgets are ripe for abuse because the Access to Information Act does not apply and there is no disclosure ... through Auditor General audit of what they are spending their money on," he added.
Duceppe told La Presse he acted within the rules, but parliamentarians of all stripe have come out to say that it is very clear to them that the former Bloc leader breached protocol and should have known better.
If MPs were included in the Access to Information Act, Canadians would be able to find out what their representatives actually spend their money on, the Canadian Taxpayers Federation's Gregory Thomas told HuffPost.
"It's public funds and if you want to use the public's money then you have to tell the public what you are doing with the money."
"I think it's inevitable" Thomas said. "I trust the public to demand it."
NDP MP Linda Duncan said she wasn't aware parliamentarians weren't included under a law that allows the public to request any documents from government departments.
"To tell you the truth, I wasn't aware that we weren't covered, it probably should be something that should be looked into. I certainly have no reason to not be disclosing things that go on," she said.
But some of her colleagues disagree.
Conservative MP Pierre Poilievre said he is open to having "full accountability and transparency" in the way MPs spend their money but he questioned what benefit subjecting members to the Access to Information law would add.
"Probably three-quarters of an MP's budget goes to staff, another 10 to 15 per cent goes to office rent, so you would really be examining the remaining 10 to 15 per cent most of which is already public through reporting. So I'm curious, if someone were to propose to apply ATIP to an MP's office, I'd like to know exactly what additional information they could acquire that is not already available to them, and so far I haven't seen an example," he said.
Some MPs suggested placing them under the Act would inundate their small offices with requests for documents, monopolizing their staff's time and preventing them from dealing with legislative work, constituency files or answering correspondence.
If MPs were subject to the Act, one Conservative MP told HuffPost, their offices would not only be flooded with requests from the public but from MPs themselves.
"If someone attacked you in the House, you'd swamp that damn bugger's office with requests," the member said.
NDP MP Jack Harris said he doesn't think MPs should be subjected to the law because a lot of the work an MP does should remain confidential.
Above an beyond constituent files — which would likely be censored for release under the access program because of privacy laws — Harris argued parliamentarians straddle a gray zone of discussing on the one hand, public policy work and on the other, plotting partisan strategy and tactics that shouldn't be released to the public.
While MPs know they shouldn't pay political party staff from their budgets, allowing them to sit in on meetings and share information is perfectly normal and those discussions should be kept private, he said.
The Conservative Party's director of political operation Jenni Byrne's regular appearances at meetings with top PMO directors should be "expected," Harris said, suggesting the NDP operates in a similar fashion.
"Sometimes it is difficult to sort out but obviously political parties are about political strategy and the Prime Minister's Office is no different, I assume, than our office or the offices of (other) opposition parties," Harris said.
"The political party makes decisions on how to spend its money and what campaigns to undertake and there is no doubt they talk to the people who are elected about that. But you know, there is a grey area," he said.
Conacher, the former head of Democracy Watch, is sensitive to the concern and believes parliamentarians should be given a limited exemption under the Access law to confidentially carry out their partisan duties.
That would only be fair, argued Liberal MP Mauril Bélanger, since ministers' offices and the Prime Minister's Office are not covered under the Access to Information Act.
"If we want more transparency, I have no problem with that but it must apply equally to the executive wing of government not just the legislative branch," he said.
The court ruled that PM's office and those of the cabinet are separate from the bureaucratic departments they head and therefore were excluded under the law — a position that Bélanger completely disagrees with.
"In my opinion, when you look at Annex 1 (of the Act) ... ministries are included there. And if you look at the definition of a ministry, it includes a minister," he said.
Bélanger said he personally wouldn't be interested in reading communications between ministers' offices but that some ministerial briefing notes and documents should be part of the public domain.
"Most of those (emails) deal with questions of strategy, questions of politics, what I'm interested in is substantial items such as research documents that are drafted in preparation for new laws, the strategy, a lot of that is excluded and I really disagree with that. But as far as details of correspondence between colleagues and all that, you know at some point, we need to be able to work," he said.
MPs have to inspire confidence from the public that there are rules in place to stop abuse, Liberal MP Marc Garneau said.
Speaking for himself alone, Garneau told HuffPost he would support placing MPs under the Access to Information Act or allowing the Auditor General to perform a full value for money audit.
"I am personally ready to give all the details in the world, but I wouldn't want to speak on behalf of the entire House of Commons," he said.
"I think that it is a decision that ultimately has to be made by those who represent us on that matter, which is the Board of Internal Economy," Garneau added.
The Auditor General's office has finished the audit but it is unclear when the details will be released. HuffPost has learned that the draft versions don't paint a rosy picture and the tabling, which was to occur in February or March, may be pushed back by several months.
THE BOARD WILL DISCUSS DUCEPPE'S SPENDING ON MONDAY
The Board will meet Monday to study the allegations over Duceppe's spending in the hopes of making a finding and possibly asking the former Bloc leader to refund the House for the salaries of some of his staff, NDP MP Joe Comartin, a spokesperson for the Board of Internal Economy, said.
"I was hoping that we might actually get to make some decisions on Monday but I'm becoming less convinced that we'll be able to because they've got to check all of these files and I'm not sure that we'll have all the information we need or if we'll have any kind of a decent legal opinion because each situation may (be different)," he said.
It is unclear whether the Board or staff from the House ever checked to ensure Duceppe's staff, or anyone else's staff, were actually performing the parliamentary functions for which they were allegedly paid, Comartin said.
"From time to time, the Board does do some checking, not very much ... We leave it in the honour of the official of Parliament, whether that is the house leader, the whip or the leader of the party for them to just submit that (an individual's) information and their salaries are just covered under that budget," he said.
Still, Comartin argued, every MP should know that there is a firm policy against using parliamentary resources to perform partisan work.
"From the first year I was here that was drummed into us. As an individual member of Parliament you can't use your constituency office to have meetings for your riding association. I remember the very first meeting I had with a pay and benefits officer, him telling me that, and among several other things, 'you can't do this,' you can't mail out stuff from your riding office for your riding association," Comartin said.
"Jason knew immediately that it was improper to do that, it was his staff who had done it but there was discipline meted out," Comartin added.
Comartin said he's not sure the Board has ever discussed the idea of placing MPs under the Access to information Act.
"At least publicly, they've never indicated any interest in doing that," Comartin said.
If the Board had discussed the issue, Comartin would not be permitted to tell the media.
When asked if he believes the public would be better served by adding MPs to the ATIP, Comartin said: "I don't know."
"Given what went on a couple of years ago with our housing allowances and those three Liberals who had to pay money back and then the Auditor General putting pressure to audit some of our stuff, I think there is a general sense, and I don't mean specifically with the Board but with members of Parliament generally, that it may be in fact too closed and maybe there is in fact additional information that we should be putting out in the public," he said.
"I'm not sure there is any inclination to open it up to access to information because so much of what goes on would probably be excluded anyway, because so much of it is personal matters... I think there is a general sense that we should be looking at ways of trying to get more information out, maybe expanding the amount of information we (the Board) put out in the Report to Canadians and the minutes that we put out, which are very very limited in scope and in the information they contain," Comartin added.
The NDP MP said he believes there will be public pressure and some moves to expand the amount of information that MPs release following the Auditor General's report.
"In terms of the information I'm told that they got, that it may be more expensive than what was originally thought. I'm waiting for that to come out before drawing any final conclusions on what we should be doing in terms of transparency and accountability," Comartin said.
Like Huffington Post Canada's Ottawa Bureau Chief Althia Raj's reporter page on Facebook and follow her onTwitter for all the latest news from Parliament Hill.
althia.raj@huffingtonpost.com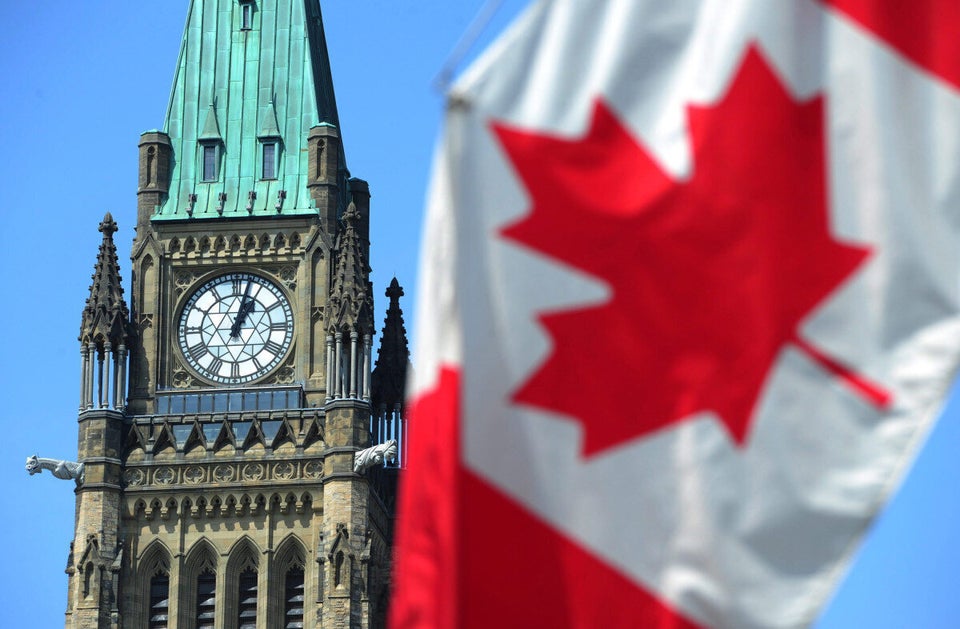 Parliament Resumes Things to Watch