Kreek, who has competed in past Games, made the comments on CBC after Bouchard was eliminated from the Olympic singles and doubles tennis tournament earlier this week.
"Adam, you were sexist on television last night."
"I go and I look at her social media. She's posting photos of herself. She's holding up the toothpaste. She's trying out different hairstyles. Maybe she wants something different than being a competitor," Kreek said.
Of his friend's analysis, van Koeverden said:
"He even did a girlish impression of her "trying out different hairstyles", seemingly as evidence that she isn't focused on winning, or that having an interest in fashion, beauty or anything else might detract from one's performance. Since when is having a pastime a bad distraction?

He may as well have asked her, as one Australian reporter did a few years ago, to "give him a twirl."

This is the kind of tired, regressive, paternalistic, arrogant and sexist commentary that female athletes put up with all the time, and it needs to stop.
Kreek's comments drew criticism on Twitter from fellow Olympians Marnie McBean, Chandra Crawford, and Annamay Pierse.
But when Kreek didn't apologize for his comments van Koeverden felt that it was important that he call out his friend.
"If men don't call out men when we are being sexist, then we are not a part of the solution, and the problem persists," he writes. "So here I am, calling out my friend Adam Kreek. Adam, you were sexist on television last night."
More than just his friend's antiquated views, he condemned the sexism that continues to plague female athletes, and called on people of all genders to make an effort to stop it.
"You see, no journalist has ever asked me if I've been doing something different with my hair lately (despite the fact that I AM, thanks for noticing)," van Koeverden writes. "Nobody has ever asked me to twirl in the mixed zone. I've never read that I "put on a little too much weight" in the offseason, even when I have."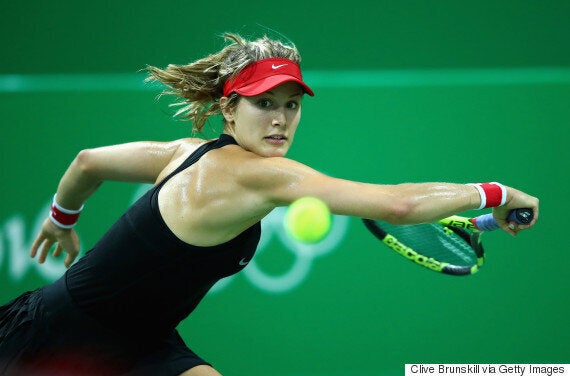 Bouchard is currently ranked no. 52 in the world and lost to in women's singles at the Olympics to Angelique Kerber, who is ranked no. 2.
The women's judo final was called a "catfight" by a BBC commentator.
Instead of using her name, The Chicago Tribune identified U.S. medallist Corey Cogdell-Unrein's as the "wife of" a not well-known NFL player.
And as Hungarian swimmer Katinka Hosszu snagged a gold medal, an NBC commentator said, "And there's the man responsible," as camera panned over to her husband/coach.
Closing his thoughts, van Koeverden writes that, while he doesn't think his friend Kreek is sexist, he should acknowledge his privilege and apologize to the women he insulted.
"Feminism isn't for females. It's for everyone," van Koeverden said. "Good men should feel comfortable challenging each other's prejudices, and accept criticism when those prejudices get the better of us, or when we make a mistake."
"When someone points out that you've been a little ignorant, much less three leaders of our female Olympic network, you dispense with the defense, check your male privilege at the door, say sorry and walk through it enlightened, having embraced a learning opportunity."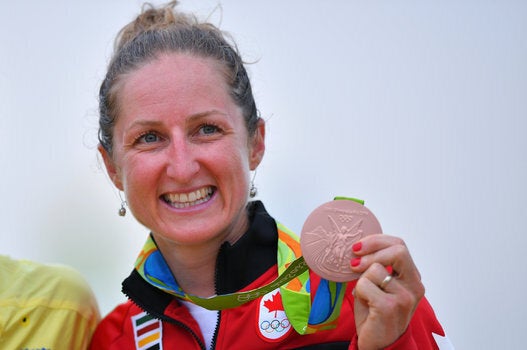 Canadian Medallists at the 2016 Rio Olympic Games
Popular in the Community