Finding the perfect pair of leggings can be a difficult feat — either they're too thick, too see-through, too low, too high ... you get the picture.
Along with being quick-drying, moisture-wicking, UV-protecting, pilling-resisting and ultra stretchy (phew!), these leggings also look good, which, let's be honest, is the most important part.
"They're inspired by the comfort and breathability of technical activewear, the look of a cool staple cigarette pant or leather leggings, but as easy to wear and style up or down as denim," ADAY co-founder Nina Faulhaber told TODAY Style.
And indeed with the wide elastic waistband to cinch you in, rose gold zipper accents and fabric that molds to your shape, they're pretty much the most stylish, technically-advanced leggings we've seen in a while.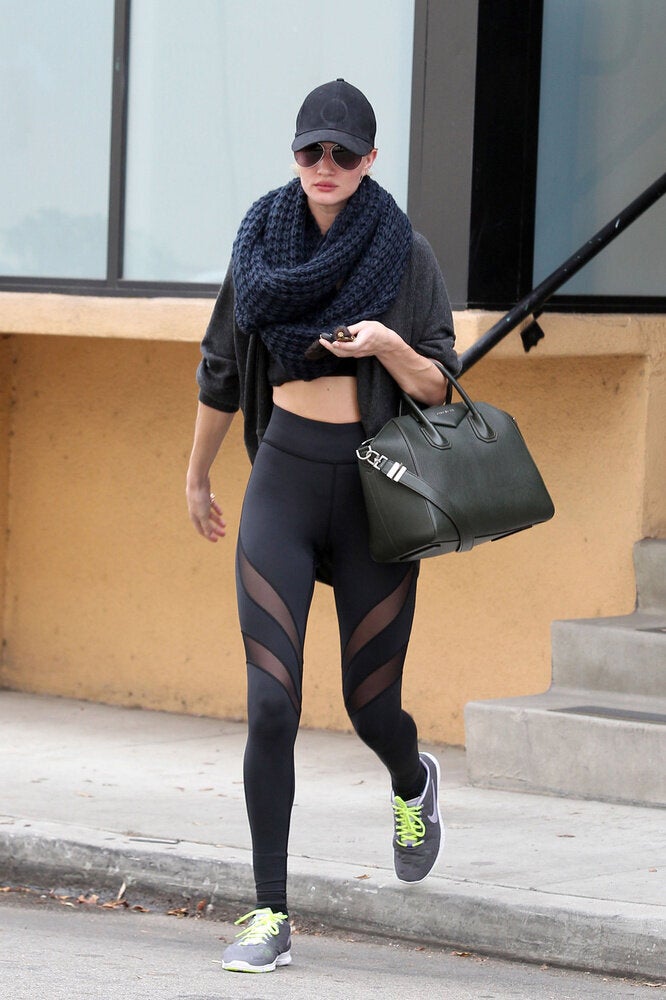 Celebs In Tights, Leggings & Spandex
Popular in the Community