Adele has baby fever and doesn't care who knows it! During the singer's Nashville concert on Saturday, she revealed to fans that she can't wait to have a second child, Mirror UK reports.
"My son is about to turn four very, very soon," she told the crowd. "I'm starting to get very emotional about it because I feel like once they turn four, they're not really your actual baby anymore. So my womb is starting to ache a little bit. It's like, 'Baby, baby, baby. Need a baby, need a baby.'"
And to squash any speculation over whether or not the singer was currently expecting, Adele said: "I'm not pregnant. I won't get pregnant until the end of the tour."
"I don't think I can have another child," she said at the time. "I mean, I can. But I don't think I want two."
Adele also revealed that she'll be taking a second break from music following her 2016 world tour. "My kid is starting school, you see – hence why I'm so busy trying to get all my shows out of the way," she said. "I don't think I'll be away for as long."
The singer first took a four-year break from music in 2011, following the release of her album 21. She then welcomed her son Angelo the following year, with longtime partner Simon Konecki.
Looks like Adele's plans to take a second hiatus from music fits perfectly well with her plans to expand her family.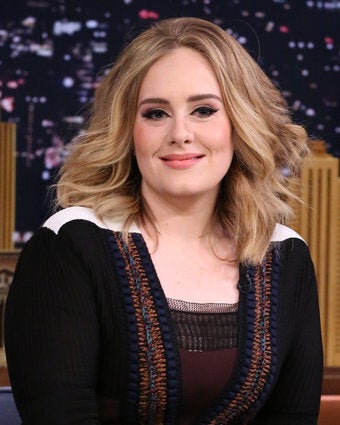 Youngest Celebrity Moms