Rumour has it Adele is ready to set fire to the fashion industry.
Celebs Now is reporting the 27-year-old Carpool Karaoke queen is working on lounge wear designs for "stylish and busy mums," with U.K. plus size retailer, Evans, being pinned as the stockist.
"It's still in the early stages, but she's been getting input from several designers and working on her own sketches," a source reveals to Celebs Now. "There will be a few signature pieces like her favourite winter apparel, the poncho, but mostly it'll be mix-and-match day wear in neutral tones. She's chosen really high-end, soft fabrics - the clothes are meant to be comfortable above everything else."
Tom Doran of Evans tells the publication, "When we worked with designers Clements Ribeiro, they used designers tried and tested on Adele. Their high street collection for Evans included the Adele dress - inspired by the very outfit she wore [at the 2012 Grammys]."
Adele, who gave birth to her son, Angelo, in October of 2012, made her triumphant return to music after a four-year hiatus in 2015 with her smash hit "Hello." In the video, directed by Canadian Xavier Dolan, the British superstar dons a gorgeous custom-made coat out of fabric handpicked by Dolan himself.
However, don't expect to see this piece in the collection.
"I saw that piece of fabric in a couture shop so there's only one," Dolan told EW.
Either way, we'll be waiting, on the other side, patiently, for this line to drop.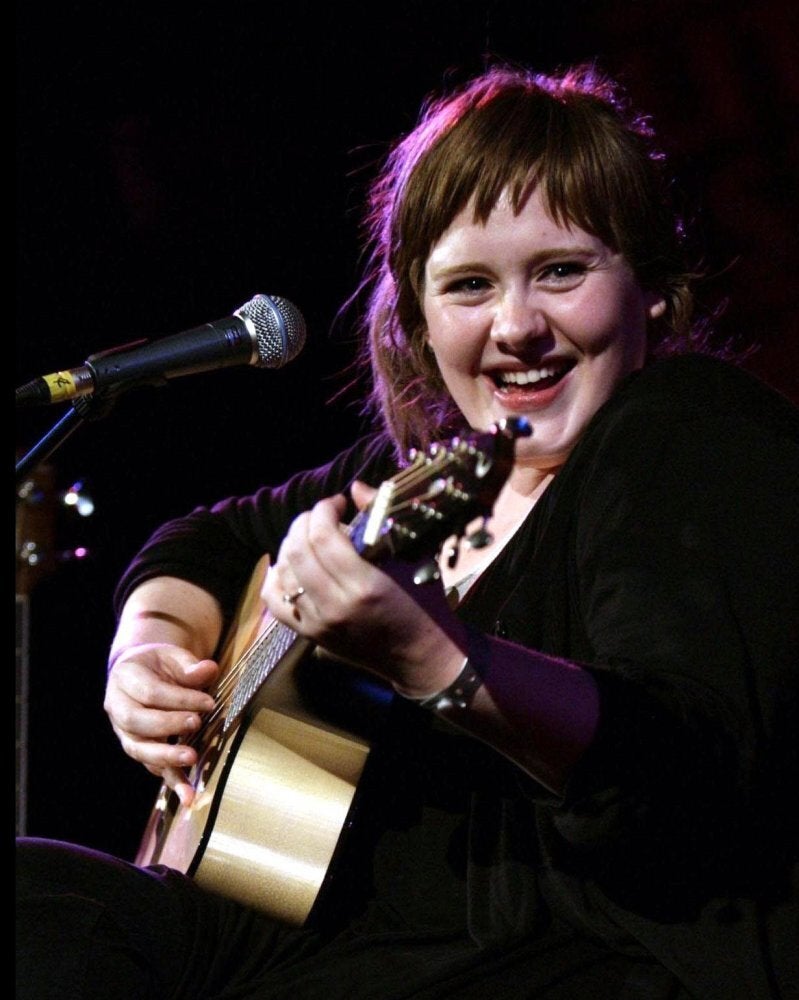 Style Evolution: Adele