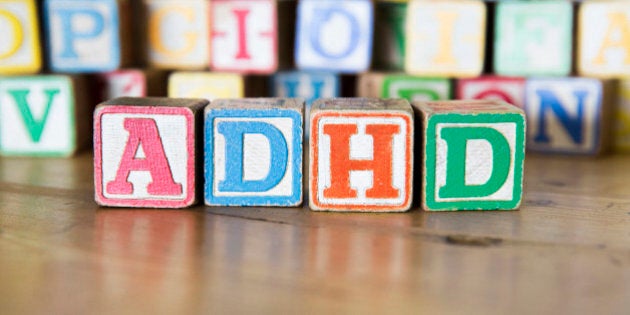 As the debate rages on in Ontario over access to provincially funded Intensive Behavioural Intervention (IBI) therapy for children with autism over the age of five, let's not forget about autism's close cousin, Attention Deficit Hyperactivity Disorder (ADHD).
Though identified up until now as two distinct conditions, autism and ADHD are related in the sense that they both share similar symptoms and having one increases your chances of having the other.
New research is also looking into whether they are closer in relation than originally thought.
"If you're an ADHD kid with impaired social function, your ability to read emotions is as bad as a kid with ASD [autism spectrum disorder]. So it cuts across disorders," says Dr. Evdokia Anagnostou, a researcher at the Province of Ontario Neurodevelopmental Disorders (POND) Network.
And what works for one, may also work for the other.
"Because autism and ADHD often have overlapping symptoms, some of the interventions for one can be helpful for the other," writes Boston Children's Hospital, Developmental Behavioural Pediatrician, Elizabeth Harstad.
But while kids with autism in Ontario are provided with therapy through the Autism Intervention Program, respite services, march break and summer camp funding and Autism Spectrum Disorder consultants for schools, kids with ADHD get nada.
I've been at the system for three years since my daughter started school and still, most days are a struggle to get the support she needs.
"The majority of students with ADHD are currently not identified as a student with special needs in Ontario," states the Centre for ADHD Awareness, Canada (CADDAC) on its website. CADDAC is advocating for ADHD to be officially recognized by the Ontario Ministry of Education as "a legitimate disability qualifying students for special needs status under the designation of a medical condition in the Physical/Medical category."
To quote my daughter's pediatrician who treats children with ADHD and autism, "ADHD is just as equally disruptive as autism, if not more so in some cases."
Tell me about it. I've been at the system for three years since my daughter started school and still, most days are a struggle to get the support she needs.
When Eva was officially diagnosed with severe hyperactive ADHD just prior to the start of grade one, I thought OK, now that we know what's going on it should be easy to get Eva the support she needs at school.
Over the summer, I made sure to inform the VP about Eva's ADHD and asked for an Independent Education Plan (IEP) and an Educational Assistant (EA).
I was told both wouldn't be necessary.
Here I was with an official diagnosis on paper but it was as if it meant nothing.
On the first day of school, I was called within the first hour.
"We found Eva hiding in the hallway," said the VP. "She screams any time anyone comes near her and is refusing to go into the classroom."
A few more months of this and the VP still thought an IEP wasn't necessary. Instead, I was advised to fill out an application for an Occupational Therapy (OT) assessment which would provide Eva with sensory items in the classroom.
I filled out the OT form, was called six months later, and placed on an 18 month wait list.
In the meantime, Eva's outbursts continued. At times, the class had to be evacuated because Eva would become so overwhelmed that she'd lash out and start throwing things around the classroom.
"Can we please do an IEP?" I asked again. "And is it possible for Eva to get some breaks with an EA?"
The VP finally agreed to an IEP in December and allowed me to bring in one of those big exercise balls for her to sit on instead of a chair, markers to draw with and some fidget toys. Assignments continued to be difficult for Eva so I purchased an Ipad and put learning apps on it for her to use at school. She also finally started getting ten minute breaks with an EA.
But it wasn't enough. She needed more.
"At what point can we call you to come pick her up?" asked the VP one day. During difficult periods, Eva would spend time in her office colouring.
"Never," I said. "Eva needs more than what is being provided currently. She's a smart girl and needs more one on one support with someone specially trained who can teach her and be with her for longer periods of time in and out of the classroom."
Instead of a special education teacher, I was presented with a Safety Plan. But all that did was give the school more leverage to get Eva out of the classroom if she was posing a threat to herself or her classmates.
This month, I asked for an Identification, Placement and Review Committee (IPRC) meeting to declare Eva as "exceptional" and get her the special education support she needs.
But the VP cautioned that it wouldn't change anything because ADHD isn't recognized as a special need.
Though ADHD is recognized as a disability by the Ontario Human Rights Commission, school boards have been slow to respond despite a 2011 memorandum by the Ministry of Education to school boards stating that students with ADHD have the right to access to special education through an IPRC.
"Many if not all school boards are very reluctant to officially recognize students with ADHD as exceptional through the IPRC process, preferring to do an IEP alone, since an IPRC is accompanied by legal requirements," writes CADDAC. "The difficulty with this is that an IEP without a legal IPRC mandate can be pulled by the school at any time."
Over the summer, Eva will be undergoing autism testing and I can't help but hope she gets a diagnosis just so she can get access to more resources at school and in the community.
Because if this continues, I'll have no choice but to homeschool her.
And I definitely don't want to nor can I afford do that.
Follow HuffPost Canada Blogs on Facebook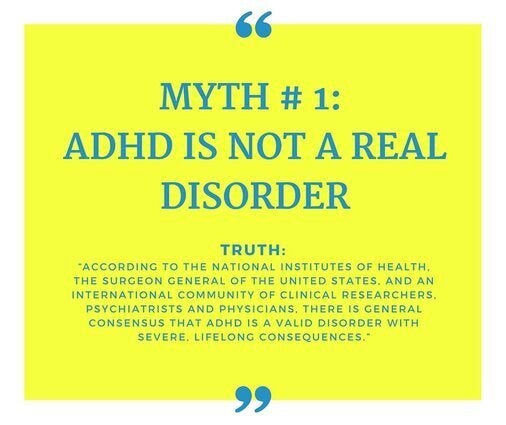 Biggest Myths About ADHD
Popular in the Community