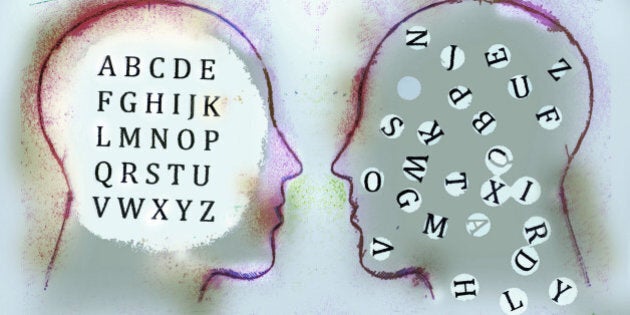 British Columbia is working to put kids with Attention Deficit Hyperactivity Disorder (ADHD) in their place.
And it's time for the rest of Canada to do the same.
"The Ministry of Education is currently reviewing proposed changes and additions to the current Special Education Services Manual," says B.C. Ministry of Education spokesperson, Craig Sorochan. "If approved, the new guidelines will represent students with ADHD under the new Learning Disabilities category." https://www.bced.gov.bc.ca/specialed/adhd/what.htm
Instead of focusing on the behaviour of children with ADHD, B.C. is working to address how it impairs their learning.
"We're thrilled with the news," says Executive Director, Heidi Bernhardt of the Centre for ADHD Awareness Canada (CADDAC). "This will allow students with ADHD to have the opportunity to get an Individual Education Plan (IEP) if their ADHD impacts their learning and I don't think you can have ADHD without it impacting your learning in some way." http://www.caddac.ca
What prompted B.C. to take action were recent changes to the Diagnostic and Statistical Manual of Mental Disorders (DSM 5) where ADHD was removed from the behaviour category and included in the neurodevelopmental category, where learning disabilities resides. The DSM is considered the diagnostic standard in North America for all neurodevelopmental and mental health diagnoses.
CADDAC gave B.C. a failing grade in its 2010 Provincial Report Card for requiring students with ADHD to have a diagnosed learning disorder in order to qualify for special education resources. Under the new guidelines, students with ADHD alone would be able to receive accommodations under the learning disabilities category.
"CADDAC has been advocating for this change for many years," says Bernhardt. "The remaining barrier to students with ADHD will be ensuring B.C. educators truly understand ADHD as an impairment to learning." http://www.caddac.ca/cms/page.php?48
ADHD affects 5% of children worldwide. The largest brain imaging study to date recently revealed that children with ADHD have differences in certain parts of the brain when compared to children without the disorder. ADHD affects the frontal lobe of the brain as well as other areas and results in impairment in regulating attention. http://www.thelancet.com/journals/lanpsy/article/PIIS2215-0366(17)30049-4/fulltext In addition, some children may also have increased levels of hyperactivity and impulsivity. All types are equally impaired in their learning with an average high school drop-out rate of 30-40%.
"Children with ADHD can have a hard time focusing, be easily distracted, impulsive, fidgety, have difficulty with regulating emotions and unintentionally disruptive in a classroom," says Bernhardt. "On the flip side, they can also be day-dreamy, slow to respond and almost lethargic." http://www.caddac.ca/cms/page.php?67
With solely an ADHD diagnosis, Jamie Lee of Port McNeill, B.C. was told her five year old son couldn't qualify for an IEP. It was only after McNeill received further diagnoses of sensory processing disorder, Tourette Syndrome, and coordination development disorder that her now seven year old could finally receive help including one on one support time with a resource teacher for reading and spelling, trips to a sensory room when he is feeling overwhelmed and extra time to complete tasks.
"He was unable to read or write and his outbursts were heard throughout the school," says Lee who resorted to bringing her son to school half days instead of full days after being called to pick him up at least three times per week. "Here we are trying to give our children the best learning opportunities and get them ready for adulthood and basically being told 'too bad'. It made me feel angry and disappointed and I cried for him nightly."
Under B.C.'s new guidelines, children like Lee's son with only an ADHD diagnosis would get the help they need right away. If approved, school districts will be able to report students with ADHD under the learning disabilities category starting this September.
Now it's time for all of Canada to follow suit.
Especially in Ontario and Quebec, the only other two provinces in CADDAC's report to receive failing grades.
The Ontario Ministry of Education tried to rectify the situation in a memorandum to school boards in 2011 noting that students with ADHD, and no other diagnosed disorder should not be barred from qualifying for special education resources but Bernhardt says the memo has not been widely implemented. http://www.caddac.ca/cms/page.php?275
"Ontario still refuses to include ADHD under a category of exceptionality like B.C. is doing," says Bernhardt. "This has resulted in two students with the same diagnosis and learning profile receiving totally different resources from one school to another."
Though diagnosed with ADHD at age eight, a school in Hamilton, Ontario doesn't want to identify Kitty Gowland-Banda's ten year old daughter, Jessie, as an "exceptional student" under Ontario's Identification Placement and Review Committee (IPRC) because she doesn't present with any behavioural issues. Once identified under an IPRC, the right to special education resources kicks in.
"She has difficulties with reading and writing," says Gowland-Banda. "She often does not recognize basic words and writes her letters backwards. She gets very upset when the classroom is loud, she has difficulty adjusting to schedule changes and making and keeping friends is hard."
Gowland-Banda insisted on getting Jessie accommodations through an IEP which the school finally granted after a lot of persistence but Gowland-Banda says the accommodations are not always implemented and that it depends on the teacher. And though an IEP is a legal document, without an IPRC, it can be taken away at any time.
After having no luck with the principal or the schoolboard, the Hamilton, Ontario mother contacted Paul Miller, MPP for Hamilton East - Stoney Creek.
"Promises were made, but nothing was done to support my daughter," says Gowland-Banda. "I don't want school to be made easier for my daughter, I want her to have the opportunity to show her knowledge just like everybody else."
Fed up with the lack of support, Nicole Kasurak of Orillia, Ontario has been homeschooling her son with ADHD for the past two years.
"The school decided I didn't know what I was talking about and that I was just a terrible parent," says Kasurak. "I pulled him out of grade one at that point. He was spending all his time in the office and doing all his school work at home.
Although Alberta received a "good" rating at the time the report was released for identifying ADHD under the "medical disabilities" category, Bernhardt says it would receive only a fair grade today for moving away from a system of identification, towards a system of inclusion which all remaining provinces also presently follow.
"It sounds great," says Bernhardt. "However, the entire system hinges on educators being able to recognize the behaviours they see in students with ADHD as a learning impairment. Will issues be seen as a learning need caused by a neurodevelopmental disorder or rather interpreted as a lack of discipline, laziness or defiance?" says Bernhardt.
Sherri Kobes, of Edmonton, Alberta spent years trying to get help for her 11 year-old son, diagnosed with ADHD at age eight.
"It's been very difficult," says Kobes. "Some principals get it and others don't have a clue how to deal with a child whose brain physically functions differently."
Karen Popal, also of Edmonton, was able to get an IEP for her six year old son, but says it was impossible to get teachers to follow it.
"The school was unwilling to help or even take our suggestions," says Popal. "Their idea of working with my child was to punish him by taking his recess away and having him sit in the hallway for most days."
As a school psychologist, Kim Unrau of Edmonton works with a lot of children with ADHD. She's like to see students with ADHD identified in Alberat a having special learning needs.
"Right now they are not," says Unrau, "and so their needs are often overlooked or misunderstood so that they fall behind in learning or are treated as having a behaviour disorder. They may be punished or otherwise singled out for things they can't help."
Some parents have resorted to requesting an autism diagnosis which "opens the doors" to additional resources.
"It demonstrates just how desperate parents are becoming," says Bernhardt. "Unfortunately, a great deal of stigma and misunderstanding still exist around ADHD. The reality is that parents of children with other developmental disorders like autism have been more vocal and the squeaky wheel gets the oil."
Follow HuffPost Canada Blogs on Facebook