It's not every day a litter of kittens this cute shows up on your doorstep, and it's an encounter one Calgary woman won't soon forget.
Kathy Reiffenstein got a bit of a shock last Friday when she found a mama bobcat and her kittens checking out the front step of her home on Havenhurst Crescent Southwest.
"I just happened to be opening the front door to clean the glass and they were jumping up onto the step," she told the Calgary Sun. "I saw mom and one kitten right away, then maybe 30 seconds later the other kittens jumped up."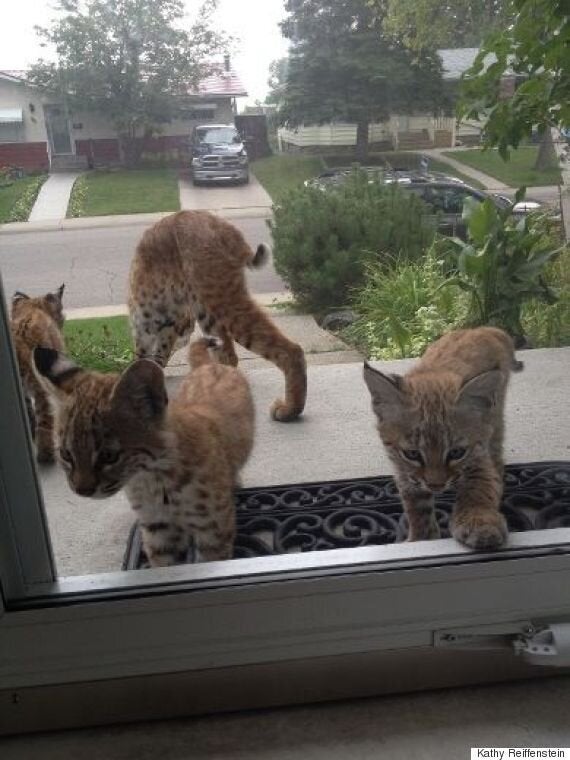 The cats hung around long enough for Reiffenstein to snap a few photos, before they took off down the street.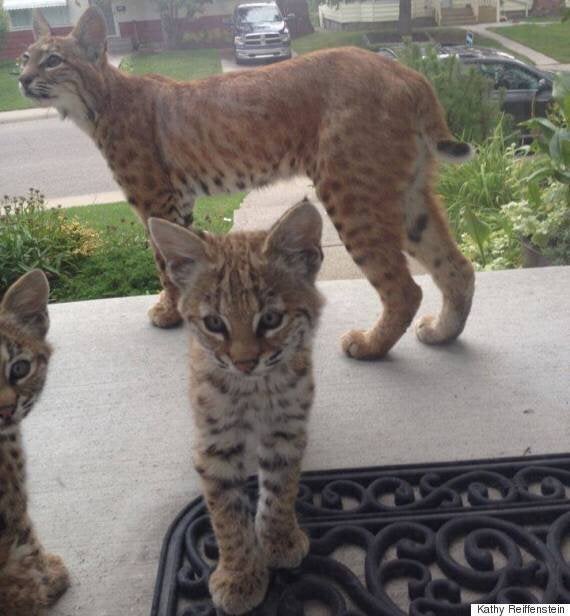 There have been several bobcat sightings in and around the city this summer. The wild felines have been spotted scoping out people's backyards on more than one occasion.
Alberta Fish and Wildlife do not remove bobcats as they are not considered a safety concern.
However, some Calgary residents believe the animals might be responsible for some of the recent domestic cat deaths reported around the city.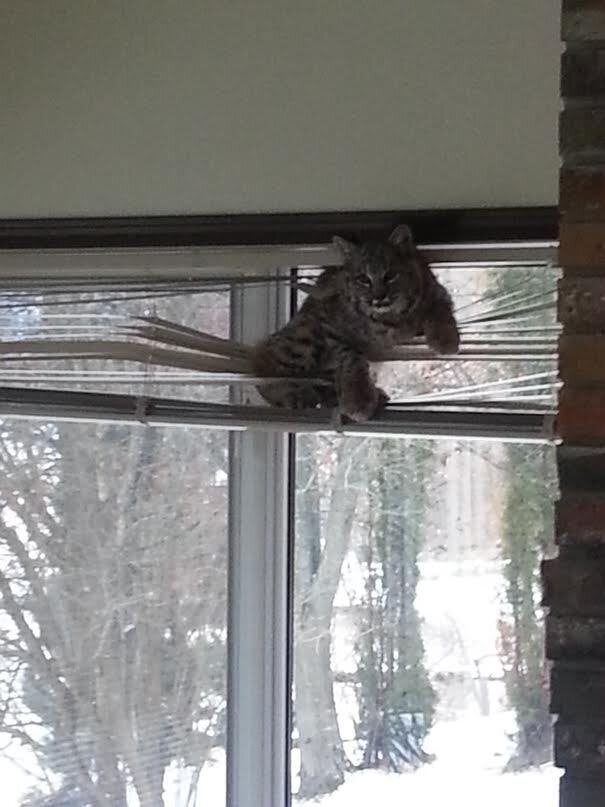 Bobcat Breaks Into Nelson, B.C. Home
Popular in the Community