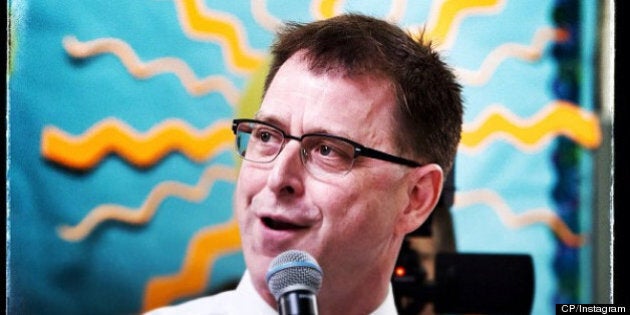 In what's become a Christmas tradition at The Huffington Post B.C., Vancouver-Kingsway MLA and former B.C. NDP leader Adrian Dix shares his recommendations for books to give as gifts (to others or yourself) this holiday season.
I am happy to present my book list for Christmas 2014. These are not necessarily books published this year or even recent books. The criteria is simple: books that I have read or re-read in 2014 and want to recommend. Thus, my wife Renee Saklikar's great book Children of Air India is not on the list, even though it won a national prize as the Best Poetry Book of the Year. (I read it last year.)
Finally, this is a list is not a ranking. Number one is in not necessarily the best book — just the first one listed. See here for my 2013 list and here for 2012.
Story continues below slideshow: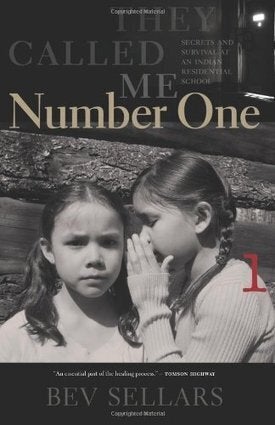 Adrian Dix Christmas Book List 2014
1. They Call me Number One by Bev Sellars
This memoir about the experiences of multiple generations of women in residential schools by Xat'sull Chief Bev Sellars should be mandatory reading for politicians or anyone else trying to understand the current state of First Nations life in B.C. A "student" at St. Joseph's residential school — the site of beatings, deprivation, forced labour, and the crimes of Bishop Hubert O'Connor in her time there — Sellars seeks a path of healing. All of it makes Sellars' description of her own path to healing and to leadership inspiring.
2. On Leave by Daniel Anselme (or in French, La Permission)
In France, there has been a forced amnesia about the Algerian War of Independence — an event that was central to the development of modern France. This extraordinary novel — a story of the impact of the war on those that fought it on the French side — was published, barely read, and forgotten. (The great film, "The Battle of Algiers," was not screened in France for years after it was made for example.)
On Leave is the story of three soldiers — a sergeant, a corporal, and an infantryman — on leave in Paris from the Algerian War over the Christmas holidays. Their ideas and thoughts about their experiences can't be heard, can't be spoken, and are completely lost in the world that was their home. The book is all about the Algerian War, yet barely touches on the battle itself. This book, just issued in English and surprisingly available everywhere, may be one of the great novels of the 20th Century, and you can be one of the first on your block to read it in English — or French.
3. Up, Up, and Away: The Kid, the Hawk, Rock, Vladi, Pedro, le Grand Orange, Youppi!, the Crazy Business of Baseball, and the Ill-fated but Unforgettable Montreal Expos by Jonah Keri
The sports book of the year is written by Grantland's baseball writer and Montreal native Jonah Keri. Keri's history of the Expos is entertaining for fan and non-fan alike, about a team of characters that never won the big one. (For more, see my review of the book.)
If you are into sports books, take a look at acclaimed writer David Shields' Black Planet, a book I re-read this year 15 years after the first go-around. Shields details a year in the life of the Seattle Sonics basketball team (and yes, they no longer exist either). A meditation on sports and race, the interplay of fan and team, Shields' book challenges our assumptions and comfort levels as sports fans. It is also very funny.
4. Powerful Medicines – The Benefits, Risks and Costs of Prescription Drugs by Jerry Avorn
In this year, (during which some of the injustice done to B.C. health researchers who did independent assessment of prescription drugs by the Liberal government made headlines), this book should be compulsory reading for patients, doctors, nurses, health care workers, politicians, and anyone who thinks public health care matters.
5. The Season of Trouble by Rohini Mohan
Great war reporting about three people — two of them women — caught up in the end of the Sri Lankan civil war and its aftermath. A nuanced, thoughtful book that is an antidote to many war books that seem to leave ordinary people, as well women and children, on the sidelines.
6. No God but God by Reza Aslan
Reza Aslan's Zealot — a biography of Jesus of Nazareth — made a lot of noise this year, especially after an epic interview on Fox News questioning his right to write the book as a non-Christian. It is also readable and compelling; however, other books such as John Dominic Crossin's Revolutionary Biography of Jesus cover the same ground even better. No God but God is a history of Islam and its Prophet, a book that surprises and informs in equal measure, the pages skipping by.
7. The Outer Harbour by Wayde Compton
One of the best books of short stories I have read in years, written by someone right here in Vancouver and about Vancouver and its history, culture, racial politics, and dynamism. The stories touch on the serious and the hilarious in several ways, from social commentary, to ghost stories, to family history.
A perfect book for Boxing Day, or really any other day as well.
8. Quiet, The Power of Introverts by Susan Cain
This is exactly the kind of book I never read, but I did. And you know what? This analysis of introverts, their problems, and potential is really good and sort of personally inspiring.
9. Capital in the Twenty-First Century by Thomas Piketty
Filled with charts and graphs and economic analysis, it might seem on the surface to be a book more owned than read. In fact, it is imaginative, intensely readable, and helped put issues of inequality at the heart of the economic and political debate. Don't be put off — if you own it, read it, and if you don't own it, find it, borrow it, and read it. It is inspiring, in this day and age, to see an author write a big book about a vast swath of history and succeed.
10. From the Poplars by Cecily Nicholson; Flowers We Will Never Know the Names Of by Cathy Ford
Given (my wife) Renee's work, I attend a good number of poetry readings and read quite a bit of poetry. These are two books that stood out this year. Nicholson tells the story of New Westminster, or more particularly Poplar Island, in an amazing piece of poetry and research. Ford's long poem about the Montreal Massacre and flowers reminds us that there are many ways to resist violence and speak truth to power.
11. Ruling the Void, The Hollowing of Western Democracy by Peter Mair
A book about ruling the addresses about the decline of political parties as a vehicle for social change. Mair, a remarkable political scientist, believes effective parties are necessary for a functioning democracy. In this book, he assesses their growing irrelevance and suggests reforms. And if this doesn't sound like Christmas reading, what can I say… I'm a politician.
A very fine book, and sadly, Mair's last — given his recent death.
12. The Eichmann Trial by Deborah Lipstadt
Hannah Arendt's Eichmann in Jerusalem is one of the truly influential and controversial books of history — something discussed in print and on film again and again this year. Lipstadt's book takes you through the trial and largely contradicts Arendt's view and account. From the kidnapping of Eichmann, to his trial and execution and the influence of the event on history, The Eichmann Trial tells the story is a thoughtful and pithy way. Then, you can read or re-read Arendt and re-assess.
13. Bee Time, Lessons from the Hive by Mark L. Winston
SFU Professor Mark Winston writes about bees, the structure of bee society, and lessons he learned from his decades of studying them in comparison to humans. Part memoir, part scientific analysis, this book reminds us beautifully that we don't live in isolation from nature, and celebration is probably the best reaction.
14. The World Before Us by Aislinn Hunter; The Betrayers by David Bezmozgis
Two really good novels to read over the Christmas season, both describing links between events long apart and really (here comes the book cliché), impossible to put down. These are serious books yet fun reads.
15. Fall of the New Class: A History of Communism's Self-Destruction by Milovan Djilas
Re-read this great book by one of the 20th Century left's greatest thinkers, a leading Yugoslav communist turned dissident. Djilas was a key ally of Tito and as a result, met and dealt with Stalin and many other other post-war communist leaders. He became a leading critic and his books, Conversations with Stalin and The New Class, became intellectual criticisms of ruling Communist Party's bureaucratic elitism.
This book, written at the end of Djilas' life summarizes his life and tells great stories: "Long tendrils of fog were lifting at dawn out of the grove of firs surrounding the dacha. Stalin and Molotove, both of them tired and anxious, saw me off in front. I was filled with wonder at the infinity of raw willpower belonging to the Soviet leadership. And with horror at the infinity of treachery and evil surrounding Russia, surrounding my own land. And my conclusion was this: The smart ones, the mighty ones, survive. But we little folk alongside them have to follow our own path and do things our own way."
I read several other great books this year, but a list has to end…
Merry Christmas and a happy 2015.


Popular in the Community