We asked B.C. NDP Leader Adrian Dix for some recommendations on books to cozy up to, or to give as gifts. Here are his answers.
These are all books I read – or re-read this year. All are worth a try at Christmas, either as gifts or to read yourself. Here are my 12 books of Christmas, not in a ranking order, just as they occurred to me. I am not clearly reading too much non-fiction these days, something I am correcting this month with a holiday of Roberto Bolaño, Boris Pasternak and Shaena Lambert.
Book list continues after slideshow: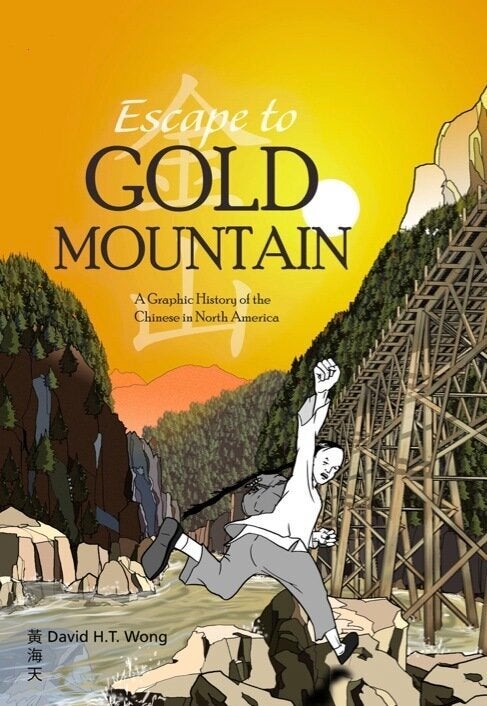 Adrian Dix Christmas Book List
1. David H.T. Wong's Escape to Gold Mountain
A graphic history of the Chinese in North America. Compelling book for adults and young adults alike. Vancouver author writes a truly memorable book.
2. Roberto Bolano's The Savage Detectives is a remarkable novel, somewhat less gut-wrenching than 2666, the book that introduced me to his work. Truly worth the lengthy read. Reading it again right now in concert with Dr. Zhivago.
3. Bill Simmons, The Book of Basketball
Our generations best sportswriter. Read this book when it came out. Re-read it when I am in Victoria. Other enjoyable and readable sports books: "Unforgettable Blackness" Geoffrey Ward's biography of Jack Johnson and Jim Taylor's "Hello Sweetheart, Gimme Rewrite."
4. For B.C. politics, there is Patricia Roy's Boundless Optimism, a biography of Richard McBride – good and bad, one of B.C.'s most significant premiers. Roy's previous books including White Man's Province are some of the most important written about B.C. history.
Also just out, a nice companion is The Art of the Impossible by Rod Mickleburgh and Geoff Meggs, which details the Dave Barrett years.
For Canadian politics, John Ralston Saul's pocket book, Louis-Hippolyte LaFontaine and Robert Baldwin, was a great read for me while travelling in the Okanagan.
5. Charotte Gill's Eating Dirt was given to me at a silviculture conference, is a first person account of tree planting in B.C. You won't put it down (now there is a book blurb cliché!).
6. Zadie Smith's novel NW is just great. And if it is sold out, try her first novel White Teeth or The Autograph Man.
7. Diane Ravitch's The Life and Death of U.S. Public Education was another gift worth reading this year. It's from a former George H.W. Bush education official, an argument for public schools and the value of classroom education.
8. Terry Glavin and Ben Parfitt's Sturgeon Reach about the Fraser, and sturgeon. It is Terry Glavin and Ben Parfitt. Enough said. While you are at it, check out A Sto-Lo, Coast Salish Historical Atlas, edited by Keith Carlson. I first read it while spending a day and night in Chehalis territory. You could spend days with it, just jumping around the pages.
9. Vancouver Special by Charlie Demers is as much fun as a person can have reading. Find the Chris Isaak story and you will genuinely laugh.
10. Days of Destruction, Days of Revolt by Chris Hedges and Joe Sacco is from two powerful voices – writer and cartoonist – on the state of the American Dream.
11. Wayde Compton's 49th Parallel Psalm
You will learn new things about B.C.'s history and marvel at a great poetic voice.
12. Why Some Politicians Are More Dangerous Than Others by James Gilligan
A book about violence – homicide and suicide – and the impact of politics and inequality of society. Shows how to make a real argument about causes and consequences.
I will save my list of the 10 worst books for a time outside of politics. Merry Christmas! Happy New Year. Happy Reading!
Popular in the Community