After the popularity of Adrian Dix's 2012 Christmas book list, we thought it should become a tradition!
I am happy to present my book list for Christmas 2013. These are not necessarily books published this year or even recent books. The criteria is simple: books that I have read or re-read in 2013 and want to recommend.
Check out a slideshow of Adian Dix's Christmas book list. Story Continues below.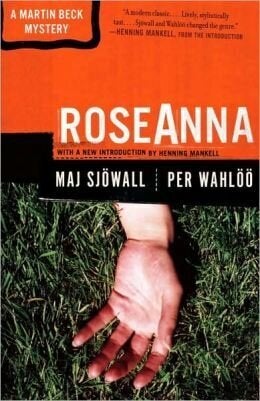 Adrian Dix's Christmas Book List 2013
The official list does not include two books that I read and thought were remarkable. First, Children of Air India, a great book that technically can't make the list as it was written by my wife, poet Renée Sarojini Saklikar. And Boris Pasternak's Dr. Zhivago, a favourite and a great book I re-read this year, that could be on my list just about any year. Likewise Bill Simmons' The Book of Basketball, and Jim Bouton's Ball Four, which I read for, oh I don't know, the 264th time this year.
With that, my 12 (or so) books of Christmas (in no particular order):
Maj Sjowall and Per Wahloo, Roseanna.
After the election, I re-read Roseanna and then nine more books in this series of crime fiction written by Sjowall and Wahloo, a Swedish husband and wife team, sometimes referred to as the Martin Beck detective series after one of the main characters. Brilliantly translated, these 10 books represent some of the best and most influential crime fiction ever written and a powerful analysis of the society of the day. (The books were published – one a year – from 1966 to 1976.) I like Henning Menkell, but these books are at a better level entirely.
The third in Culley's Hammertown series, this is a remarkable book for anyone who enjoys poetry who has lived, visited or loved Nanaimo.
Mona Fertig, The Life and Work of George Fertig
The pictures of the painters make the book worth reading alone, but the story of Fertig – artist and outsider – his efforts to succeed and his determination to find his own path make this a special book fo me.
This "illustrated panorama" by the cartoonist/journalist tells the story of World War 1 through remarkable images. 60,000 British casualties alone on one day, it depicts the war in drawings from the Generals to the front. You can spend days with these illustrations, a work of the imagination that will spur your own understanding of a terrible moment.
Ali Kazimi, Undesirables, White Canada and the Komagata Maru.
Through illustration and text, Kazimi tells the Komagata Maru story in the context of the racist immigration policies of the time. And puts the story in historical context, arguing that the Jim Crow policies of day – driven by politicians from B.C. - have come back.
Leonardo Sciascia, The Moro Affair
An account of the kidnapping and political murder of former Italian Prime Minister Aldo Moro, one of the most insightful books ever written about politics, rhetoric and the exercise of power. If you can find the DVD, after you are finished with The Moro Affair, watch Paolo Sorrentino's amazing 2008 film Il Divo about the life and crimes of former Italian Prime Minister Giulio Andreotti, a key actor in the events surrounding the death of Moro.
Jen Currin, The Sleep of Four Cities
Because of Renée's work, I get to read my share of poetry. Jen Currin's work is some of the best, both to read and to give to others to read.
Artur Domoslawski, Ryszard Kapuscinski, A Life
A critical biography of the great Polish journalist with lots of insight and revelation. That said, it will make you want to immediately pick up one of Kapuscinski's books – say The Emperor or Another Day Of Life.
Marian Engel, The Tatooed Woman
Shanea Lambert, Oh My Darling
Alice Munro winning the Nobel Prize inspired me to re-read this collection of short stories by Engel. Engel, who passed away in the 1980s, was never easy, but this is one of the best Canadian books ever written. Lambert's book, published this year, is a good book to follow Engel with, just wonderfully drawn short stories with great character, but mostly great characters.
JJ Lee, The Measure of A Man.
JJ Lee writes of his father and a suit. The result – a book you will not soon forget.
Bill Russell, Second Wind
Foul!, a biography of basketball great Connie Hawkins and his struggles to be allowed to play, set the standard for sports books. Read it just this month, after a 35 year break. Russell's autobiography is one of the best sports books written by an athlete, a rare insight into the meaning and cost of athletic success.
Branko Milanovic, The Haves and Have-Nots
Imaginative work by a World Bank economist, explores the reasons for inequality between nations from an historical perspective. Well worth the effort….
Dennis Bolen's ass-kickingBlack Liquor is a book of poems you will need to read in the light of the Joint Review Panel decision on Enbridge Northern Gateway, Derek Raymond's He Died With His Eyes Open, in fact his whole Factory Series, is positively gripping. And, finally, I re-read Dee Brown's Bury My Heart At Wounded Knee this year. Enough said.
Merry Christmas and a Happy 2014.
Like this article? Follow our Facebook page

Or follow us on Twitter
Popular in the Community