Imagine your teenage self. You're feeling awkward in your changing body, anxious about grades and confused by the world of dating. You're uncertain about what the future has in store for you, you try desperately to conceal your quirks in order to fit in, feel "normal" and evade bullying.
Now imagine you could travel back in time, sit down with a younger version of you and console her. What would you say to her?
This is what YouTube is asking women to do in their new #DearMe campaign, a video project launched in celebration of International Women's Day on March 8.
The campaign aims to inspire and empower young girls around the world who are coping with the confusing world of adolescence and the many pressures and challenges they face.
The Canadian Women's Foundation reports that girls' self-esteem peaks by age nine then plummets as they enter adolescence. At this time, their chances of developing depression increases and by grade 10, girls are three times more likely to experience depression than their male peers, due to low self-esteem, body image issues and other stressors.
In the powerful video posted above (prepare the tissues), some of the women we love share the advice they wish their younger selves could hear.
"It's OK to be different; it doesn't make you a bad person," Sam Chapman, makeup artist and YouTube vlogger at pixiwoo, advises her younger self.
"There is not one person on the face of the planet who can replace you," fashion and beauty YouTube vlogger Rachel "Bunny" Meyers tells "Bunny from long, long ago."
"Go ahead and mess up big; failure is not the end of the world," actress Felicia Day encourages her teenage self.
Studies say women who have a positive mentor in their youth are more confident when they become adults, so we have no doubt this campaign will leave a long lasting impact on women years down the road. The wise words are already making an impact sending women to Twitter using the hashtag #DearMe to share their own advice. In videos or tweets, the advice makes one thing very clear: no one is alone in their struggles.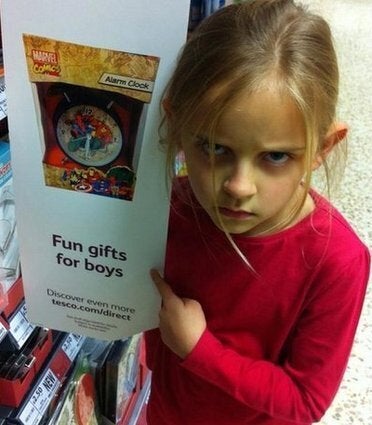 Young women doing incredible things