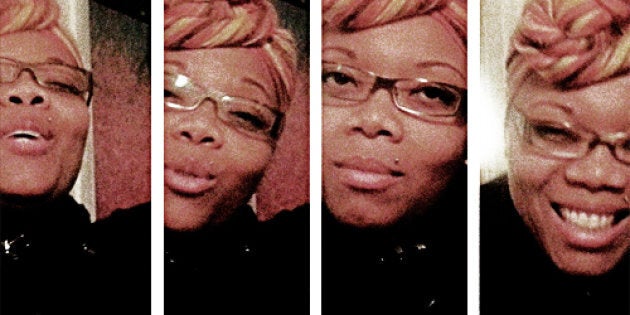 Before we had written language, we had storytellers. Their role was critical: without paper and pen the passing down of stories by word of mouth was the only way communities could preserve the lessons they'd learned and the his/herstories they lived. AFRaKaReN is one of our village's storytellers.
These days it can be hard to hear an authentic voice... I mean we'd all have to sit still for a minute and listen. But if we could just turn our smartphones off, taking in an artist like AFRaKaReN can move you in a way that's increasingly rare.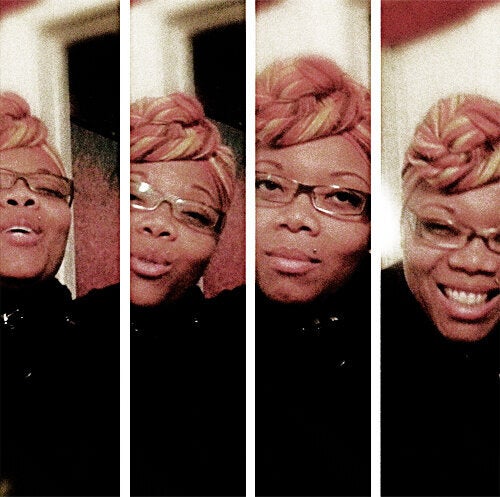 Photo Courtesy of the artist
I'll never forget the first time I heard AFRaKaReN speak. She caught me totally off guard. Her vibe is so chill I'll admit it wasn't until part way through her first piece that I realized she was taking me somewhere truly profound. The Spanish poet Garcia Lorca calls this power "duende", the force that happens when an artist is so connected to the truth of their form that it becomes elevated to a transcendent experience. Without the support of the community, artists who have this kind of power often live on the fringes and there is a real danger the art can be lost. Lorca understood the importance of standing behind this kind of critical work: he rallied other artists around a group of impoverished gypsy outcasts to save the art of flamenco -- he was later killed, both for this and his own work. By its nature this kind of art threatens the status quo. It is literal power, and the ruling class will always try to bury it, whether in a ditch or in a vast sea of fluffy pop music.
I have nothing against pop artists. But there's something way off when only profit-making machines can survive. Entertainment (which doesn't harm anyone persons or groups) has its place, but art is essential. AFRaKaReN is a vital voice -- she is by far one of the best spoken word artists I've ever heard, and I bet you don't even know who she is. But now that I'm telling you, the power shifts to us: the audience.
A few months ago AFRaKaReN asked me to be a reference for her application to attend the Banff Centre for the Arts Arts Spoken Word Program; I was more than happy to do it because I believe in her and her art. Then a few weeks ago I saw a post on Facebook: she's been accepted, but now needs to raise the funds to go. As a keeper of her communities' stories, she is now reaching out to us to support her, a bold and humble move I deeply respect. I hope we will enthusiastically give her what she needs, because the truth is we need her: without her our stories will be replaced by generic ones, and whatever's superfly, diabolical, flawed, beautiful and unique about this time and place will get lost in the noise. As tough as it might be to face our own reality, it's also the only thing that leads to action. So I encourage you, for your own sake, hers, and ours, to check her out and see if you catch my drift. If you feel the magic, give her your support. Just make sure you turn your smartphone off first.
Here is what AFRaKaReN had to say about the Power of Art:
Q. How did you become involved in the arts?
Art has always been a part of my life and experience. As much as it wasn't something my parents encouraged as a way to make a living they did understand that it was imperative to living your life and encouraged it as an activity. So for as long as I could remember I had a lot of opportunity to create and be creative in a number of different mediums and I always gravitated toward writing and the performing arts in school. The transition to art as craft, specifically as a spoken word artist began when I was 19. I became part of A.C.C.E.S, a youth organization in Ottawa, that created space for artists, entrepreneurs and intellects of Afrikan descent ... it was loose and free ... there was no "programming" ... we would all just meet up organically and talk about things that concerned us a Afrikan descendant people and share knowledge ... a sub-sect of the organization was a spoken word collective called "Young Poets of the Revolution". The first time I heard members perform I responded in my bones. I can remember being split down the middle of myself with one half clear that "I could never do that" and another part of me clear "yes you could." I dismissed the latter. A few weeks later I woke up from a nap, I picked up a pen, wrote my first poem. It felt like it had been downloaded into me; it was incredibly easy to write and rhyme. It was just smooth. From there I hit the ground running and everything happened in a whirlwind. Within a year I was part of "Young Poets of the Revolution."
Q. How has art changed your life?
Art has been an instrumental part of the process I stitched myself together with. I existed in pieces, for a number of reasons and I carried a lot of shame around not being perceived as "together" or "normal" or even "sane." It was very apparent that I thought differently than most of the people I came in contact with and I understood when I shared myself that I was "strange" except when I shared myself as an artist, then I was powerful. The journey to find the place where my strange self and my powerful self could co-exist took place through my art. Art enabled me to gauge the who/what/where/when/why/how of my lived experience. It developed a landscape in my interior that allowed my pieces/aspects to dialogue and support each other. Art was the mutual language these parts of me agreed to process and heal through. I remember learning when I was young that Olympic athletes learned sign language in order to communicate with each other through their language barriers. Art was the "sign language" of my aspects.
Q. What does ART IS POWER mean to you?
Art is wide and too many things to narrow into anything. Art can be anything to anyone. It's an energy that passes between points and what it has the ability to transmit between said points is any and everything. Art is a current; it moves, it flows, it ignites, it pushes, it charges. Art changes things. Art changes everything. Art changes everything all the time. It is a framework; a foundation; a philosophy. There is an art to everything we try to do from the mundane, to the magnificent and all things in between. It is in the way we move, speak, think, love, build, engage. If it's intricate, it's art. If it's simple, it's art. It's the energy that runs through life. Art is the creative force that constructs every cell, atom, molecule in all that exists. Everyone and everything is art and capable of creating it. The ability to create anything is the ability to harness power. Making "Art is power" a fundamental law of the universe.
Check out previous Art Is Power Series Articles: