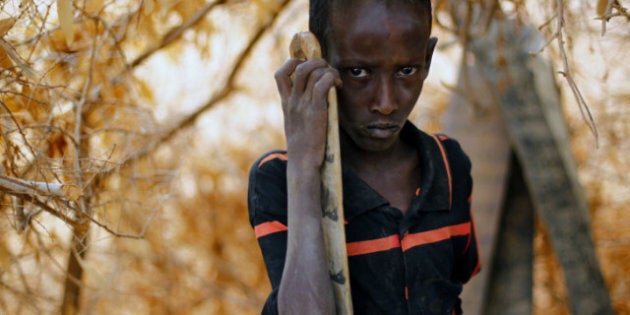 Much has been made in recent years about the digital explosion in Africa. The effects have truly been dynamic. Five years ago a satellite phone was required when journeying to the continent's remote regions. Today everyone is using cell phones.
Well, almost everyone. For the women of Africa, access to digital technology remains disproportionally slanted. Speaking to the World Summit on the Information Society in Geneva in December 2003, former Secretary General of the UN, Kofi Annan, made a shrewd observation:
"The so-called digital divide is actually several gaps in one. There is the technological divide -- great gaps in infrastructure. There is a continent divide. A lot of web-based information is simply not relevant to the real needs of people. And nearly 70 per cent of the world's websites are in English, at times crowding our local voices and views. There is a gender divide, with women and girls enjoying less access to information technology than men and boys. This can be true of rich and poor countries alike."
It's high time that strategic partnerships be developed with donor nations, the private sector, civil society, working groups in recipient countries, and task forces to enhance the use of digital technology in international development efforts. While the United Nations has robustly embraced this revolution, donor country development groups like the Canadian International Development Agency (CIDA) must lead and champion the opening to the digital world for African women. It is already late off the mark.
If the gender dimensions of the digital world -- in terms of access and use, capacity building, employment and potential for empowerment -- are explicitly identified and addressed by groups like CIDA, the result can be a powerful catalyst for political and social change for women, and the promotion of gender equality.
Sounds great, eh? The problem is that this isn't what's happening. It's important to realize that access to technologies is socially constructed and reflects the bias of donor and recipient nations, as well as mobile providers themselves. Access favours men to a disproportionate degree. Whenever I'm in Sudan or other parts of Africa overseeing development programs, the men are forever carrying their cell phones while it's hard to spot a woman holding one. Though the technology is altering the very social and business dynamic of the continent, it is seeing women get left behind -- as they are in so many other sectors in Africa.
The only way to balance the scale for women is to have programs directly dedicated to drawing them into the digital world in ways that facilitate their own participation in the social, cultural and economic worlds.
The importance of such initiatives reaches beyond just assisting women themselves. Should they gain better access to communication technologies, it would have a direct correlation to the improvement of on-the-ground economies, health, education, political, and social enhancements. Despite the many programs that exist to empower women in Africa, their best chance for success is for them to have the same tools for personal advancement as men do. But cell phone coverage is just one of the key digital tools African women require. We'll look at surfing the web and how it can assist women's microenterprise in the next post. So much is happening in this field at advanced speeds that it's a tragedy women in some of the most challenging regions in the world are once again being left behind.