There is something to be said about having some good old girl talk about matters of the heart. This can be done in a variety of settings: spas for manicure/pedicures, a shopping spree at a local boutique, egg benny's at brunch, at home with some ice cream watching Netflix or done over cocktails at a local watering hole.
Minus the hangover in the morning, obscene money dropped and some obscure snap chat video(s) that you may want to eventually erase -- you usually feel somewhat better about what's going on or at least gain some insight on things that went astray. I'm not even going to the touch the fact that some drunk texting may have gone on. Unfortunately, those are the messages that you often recall and will have to carry on life acknowledging those messages were sent. Don't despair. There is an opportunity for you to avoid all the messy antics and be able to pour your heart out to friends in full without breaking the bank. It's called afternoon tea.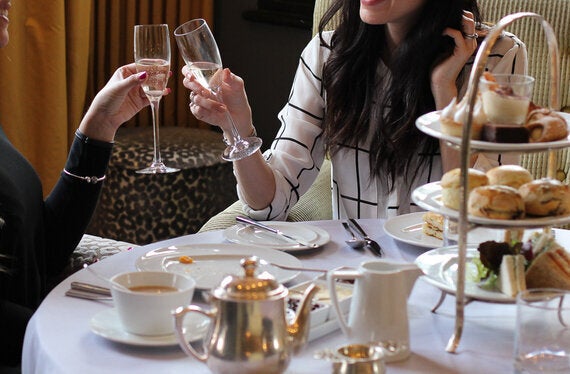 One of the most underrated settings to have such deep revealing conversations is afternoon tea. You may think that afternoon tea is reserved for pompous elite; although with a tradition that dates back to the 19th century, taking place ornately decorated drawing rooms I can hardly imagine the ladies-in-waiting not discussing something scandalous. With restaurants dedicated to this special service, like the famous Russian Tea Room it's hard not carve out some time for some lady chats over tea and petit fours.
A quick note -- high tea is often used interchangeably with the term afternoon tea. High tea refers to the table height being used to serve (dinner table vs coffee table height) and was a working class meal opposed to an upper class social event in the 18th to 19th century. As it was seen as meal, high tea would encompass hardier food like potatoes and meat.
Afternoon tea service used to serve as a snack at 4 p.m., in between breakfast and dinner -- this was well before people were eating three meals a day. Nowadays, afternoon tea is served anytime between noon to 4 p.m. I find that instead of being a snack -- the portions are large enough to replace an entire meal.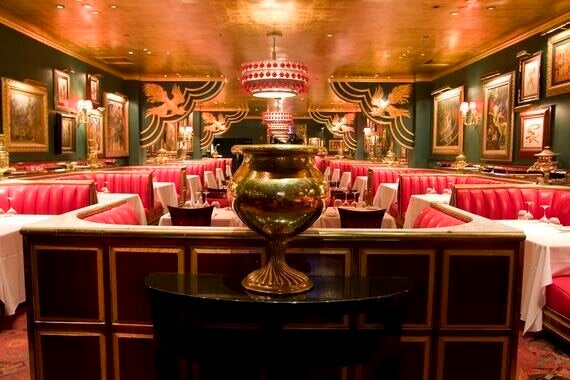 Of course, it's not all about sweets -- depending upon the location, decadent caviars and sandwiches are served. Subtle details change depending upon location. For example, sour cherries are used for a unique sweetener at the Russian Tea Room. Restaurant Cha- An in New York City, serves a seven-grain rice porridge instead of the traditional more traditional scones and sandwiches.
Who knew that tea could be surprisingly filling as well? For those who require some stronger libations -- fancy champagne or rose is a common upgrade. Yet the common denominator is that with all the juicy conversation, warm tea, and rich food -- you will completely sated, if not completely full. Believe me.
The next time you decide to vent to your girlfriends, skip your basic and underwhelming spot and go for the classy and regal; go for afternoon tea.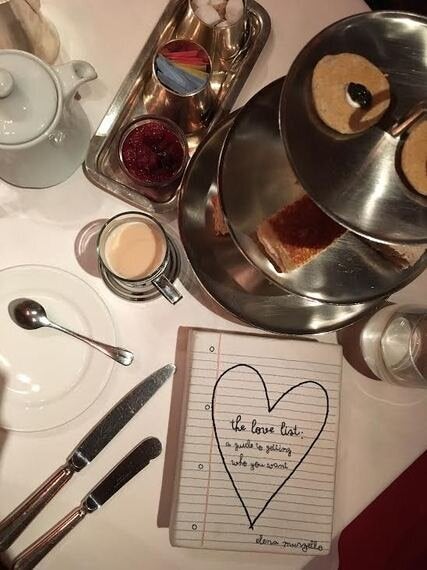 Follow HuffPost Canada Blogs on Facebook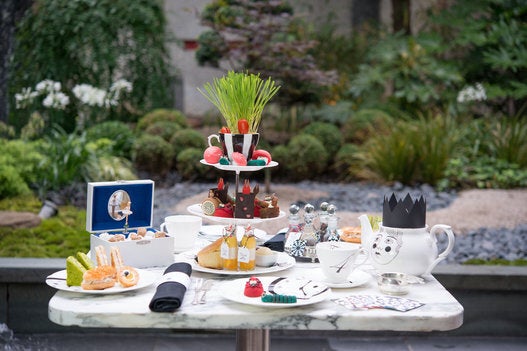 London's Best Afternoon Tea