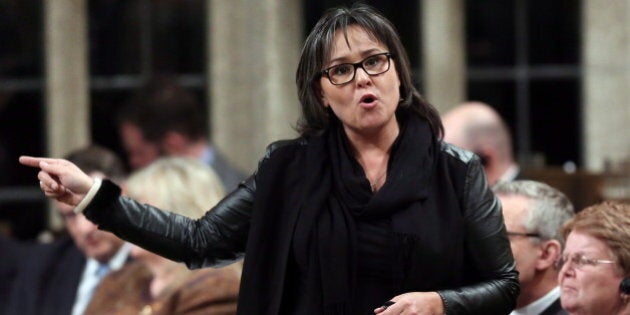 Months after Auditor General Michael Ferguson lacerated the federal government's inadequate oversight of Nutrition North, a Conservative cabinet minister reiterated it's up to retailers to make sure food subsidies are passed on to shoppers.
"At the end of the day, the retailers have to ensure that the federal subsidy is being passed on to the consumers," Environment Minister Leona Aglukkaq told APTN News at an Economic Club of Canada luncheon on Feb. 3.
The remarks by Aglukkaq, who represents the riding of Nunavut, did not sit well with members of a popular Facebook group dedicated to raising awareness about exorbitant food costs in Canada's north. Many were bothered by the Tory MP's choice of words and failure to address the program's systemic failures, as highlighted in Ferguson's fall report.
"This is some of the most dangerous political thinking I've heard," said Inuvik resident Patrick Gauley-Gale. "That's like saying mining, oil and gas, and other resource-based companies are responsible for their own environmental monitoring."
"This is concerning. Our government claims no responsibility, the retailers up there claim no responsibility, and our ministers claim no responsibility," said Khloe M Fitz.
Calls for oversight and 'passing the full subsidy'
But a spokesperson from Aglukkaq's office believes her remarks are on point.
"The Minister has been very clear, and she restated again last week, that she supports the Auditor General's recommendation that Aboriginal Affairs and Northern Development Canada needs to improve oversight of retailers to make sure they live up to their responsibility of passing the full subsidy onto the consumer," said Shane Buckingham in an email to The Huffington Post Canada.
"The Minister continues to stand up for her constituents and is working with her colleague Minister Bernard Valcourt, to ensure that the AG's recommendations are implemented."
As Aboriginal Affairs minister, Nutrition North falls within Valcourt's portfolio. The Madawaska-Restigouche MP's office repeated its pledge to advance the $60-million annual subsidy program, though without giving specific details on how it planned to do so.
"Our government is committed to ensuring that Northerners, like all Canadians, have access to quality, nutritious food – this is why we continue working to improve to the Nutrition North Canada program and increase access to healthy perishable foods in isolated and remote northern communities," Aboriginal Affairs said in a statement.
Valcourt's office also used similar wording as Aglukkaq's, repeating Aboriginal Affairs has been "clear" in its acceptance of recommendations made in Ferguson's audit.
"We accept the OAG's recommendations that the Department needs to improve oversight of the retailers to ensure they the retailers are living up to their responsibility of passing the full subsidy onto the consumer."
The North West Company, northern Canada's largest operator of grocery stores, did not respond to a request for comment about any compliance changes made following Ferguson's report.
Change ahead 'in the coming months'
In November, a "damning" audit revealed a laundry list of shortfalls discovered within Nutrition North – from its lack of basic oversight to its failure to establish "fair and accessible" eligibility criteria to assess communities on need.
"It's just simply a case of the information's not there, the department isn't tracking the information, so it's not possible to know whether the full amount of the subsidy is in fact being passed on," Ferguson said at the time.
The federal government is currently working with a Nutrition North advisory board to collect feedback on ways to set the oft-criticized food subsidy program "on a sustainable path."
But public trust in the stewardship over the future of the program was rattled last month after it was revealed five out of six of its advisors are Conservative Party donors.
Renewed outrage over the high cost of groceries in the north has also produced a groundswell of support from the public, rallying Canadians to send care packages of food north.
As for where the government stands on a Nutrition North rehaul, Aboriginal Affairs affirms progress will remain at a planning stage.
"In the coming months, our Government will continue to engage with Northerners, the Nutrition North Canada Advisory Board, retailers and suppliers on ideas to keep improving the program for Northerners," the department said.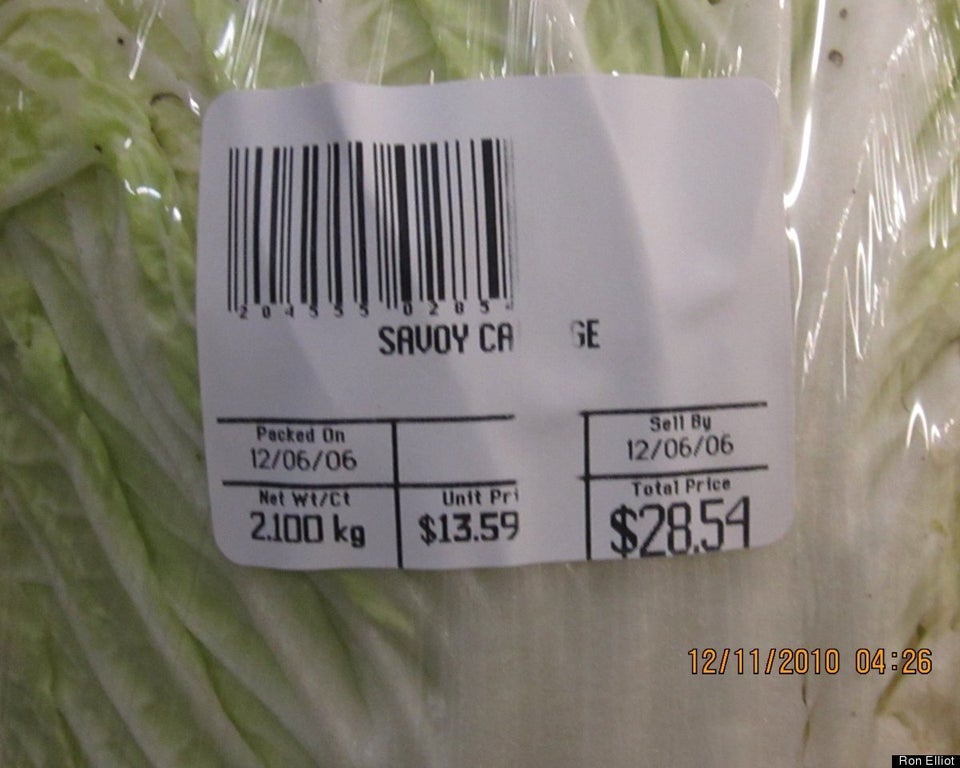 Crazy Northern Food Prices

Popular in the Community