World renowned Chinese artist Ai Weiwei has left his mark on Vancouver in a big way.
Weiwei's latest work, "F Grass," was unveiled Wednesday as part of the 2014-2016 Vancouver Biennale. Located in Coal Harbour's Harbour Green Park, "F Grass" is made up of industrial cast iron spikes made to look like grass. When put together, they form a calligraphic "F."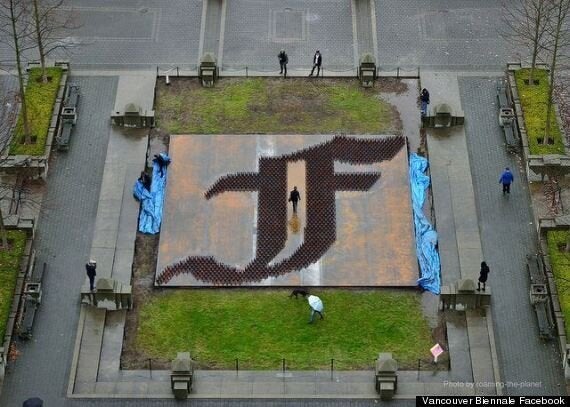 The piece, which will be on display for the next year, represents the relationship between the individual and the collective, says a Biennale press release. Individually, each blade of grass seems small; put them together and they create something vast. This is a familiar theme for Weiwei and can be seen in his famous 2010 Tate Modern work, "Sunflower Seeds."
"F Grass" is about 50 sq.-m. in area and about 20 centimetres high, Weiwei told Nuvo magazine.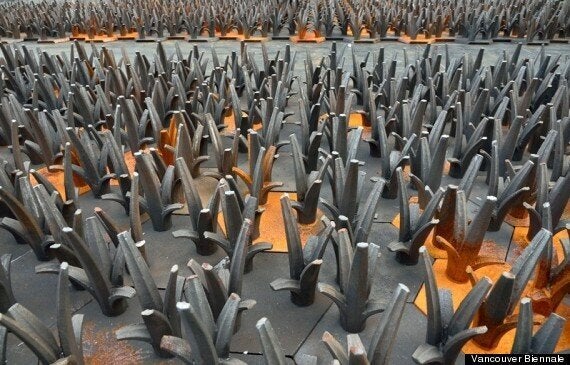 The piece is also about the "resilience of the human spirit," another fitting theme for a man well-known for his political views. He rebels against the Chinese government's censorship and control, expressing his opposition through his work as well as his Twitter account.
Ai was arrested in China in 2011, reports Metro News, and though has since been released, he is not allowed to leave the country.
"F Grass" sits on the ground, meaning the full scope of it can only be seen from above. As the Biennale explains:
It also refers a central theme in Ai's recent work, that of the "grass mud horse." Because of a similar pronunciation, the word "grass" in China has become a tongue-in-cheek substitute for the f-word. The Chinese character for grass is "cao" and can be found in words "Caochangdi," the district in Beijing which houses Ai's studio, and "caonima" which means alpaca.


Over the past several years, the alpaca has become the face of "grass mud horse" a popular Chinese Internet meme. Pronounced roughly the same way as a common obscenity, the "grass mud horse" has become a widespread symbol of defiance. Youtube channels and online communities spin tales about the grass mud horse's battles with "river crabs" — a phrase phonetically similar to "censorship." Ai embraces the "grass mud horse" as a vehicle to prod the government while underscoring the essential absurdity of its systematic censorship.
The Vancouver Biennale is a non-profit organization that curates large-scale art in public spaces. This year has already brought work from Brazilian sculptor Hugo França and Brazilian street artists OSGEMEOS.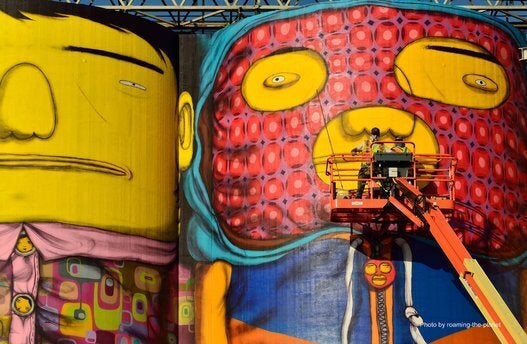 OSGEMEOS At Vancouver Biennale
Popular in the Community