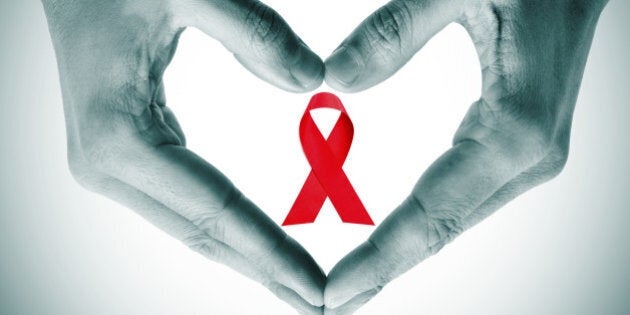 World Health Day marks a time to reflect on the many public health challenges to be addressed around the globe, such as the 35 million people living with HIV and AIDS. It's also a call to address such issues closer to home. In Canada, we can lead the way forward towards ending the HIV/AIDS epidemic, but a federal level commitment is sorely lacking.
Back in 2000, at the time of the World Health Organization's release of national health rankings, the organization said virtually all countries were underutilizing resources available to them. This leads to preventable suffering, deaths and health inequities, which is exactly what is happening in Canada when it comes to HIV/AIDS. We are neglecting to optimally use the available, proven effective treatments and strategies, leaving large gaps in our health care system.
The late Arthur Ashe, famed tennis player and AIDS activist, said: "Start where you are. Use what you have. Do what you can." At the BC Centre for Excellence in HIV/AIDS (BC-CfE), we have built the framework and have the infrastructure to stop the spread of HIV and other infectious diseases, (such as hepatitis C) continuing to impact thousands of Canadians.
Treatment as Prevention, pioneered at the BC-CfE and based on the concept of providing full access to immediate antiretroviral treatment, has been successful in reducing HIV morbidity and mortality by over 90 per cent and decreasing new cases by over two thirds since the early '90s in British Columbia.
Coupling the strategy with a harm reduction approach has achieved the remarkable feat of virtually eliminating HIV transmission among the particularly hard-to-reach population of injection drug users. Similarly, vertical HIV transmission has been virtually eliminated in the province. Once the worse affected province, B.C.'s HIV burden today is way below the Canadian average. Unfortunately, B.C. remains the only province to implement TasP®.
The rest of the world is not waiting to forge ahead with TasP®. UNAIDS has committed to achieving the TasP® inspired 90-90-90 Target by 2020, which calls for 90 per cent of all individuals living with HIV to be diagnosed by 2020, 90 per cent of them to be on sustained antiretroviral treatment, and 90 percent of them to achieve sustained HIV plasma viral load suppression. Reaching the 90-90-90 Target by 2020, will transform HIV from a global epidemic into a low-level sporadic or endemic disease (i.e.: HIV disease burden - including morbidity, mortality and new infections - would decrease to less than 10% of 2010 global levels).
Neglecting to implement the 90-90-90 Target nationally in Canada leaves us painfully behind. Rates of HIV are increasing at alarming rates in many Canadian regions, such as within Saskatchewan and Manitoba (where the epidemic disproportionately affects First Nations individuals); or even in our nation's capital district, Ottawa -- and this is preventable.
Moreover, the TasP® strategy and its infrastructure could be applied to simultaneously combatting hepatitis C. The disease affects an approximately estimated 221,000 to 246,000 Canadians, 44 per cent of whom are unaware of their illness due to its asymptomatic nature. With newly available safe, and highly effective hepatitis C therapy available, the time is now to expand our TasP® efforts.
Now is not the time to sit back and wait. We need renewed political leadership if we are to fast track towards an AIDS-free generation. Instead, it looks like Canada is backing down on evidence-based health policy to curb infectious illnesses. Bill C2, recently passed by the House of Commons, makes it nearly impossible to open new supervised consumption sites -- despite overwhelming scientific evidence on their ability to reduce harm, including the spread of blood borne diseases, as supported by a 2011 unanimous decision of the Canadian Supreme Court. Bill C2 adds to ineffective laws criminalizing commercial sex work solicitation and criminalizing HIV exposure (even in the absence of transmission). These laws promote stigma, and as a result discourage early HIV testing and timely engagement with care, treatment and support services.
Meanwhile, U.S., China, France, Spain, Brazil, India, Switzerland, Sierra Leone, Panama, Argentina, the state of Queensland in Australia, (among others) have formally endorsed the 90-90-90 Target. Canada should pick up the slack on its end and be a global leader on this issue, particularly as TasP® is a made-in-Canada strategy. It makes sense from a public health perspective and, here's the kicker, it also saves money: By 2017, the TasP® campaign in BC will result in lower annual medical expenditures for treating people with HIV/AIDS compared to a scenario where access to HAART was restricted. By 2035, the cumulative savings could reach up to $48 million.
Most importantly, implementing TasP® in Canada would mark just the beginning of a disease elimination strategy that would improve the lives of thousands of Canadians -- in a highly cost-effective fashion and contributing to the long-term sustainability of our cherished national health care system.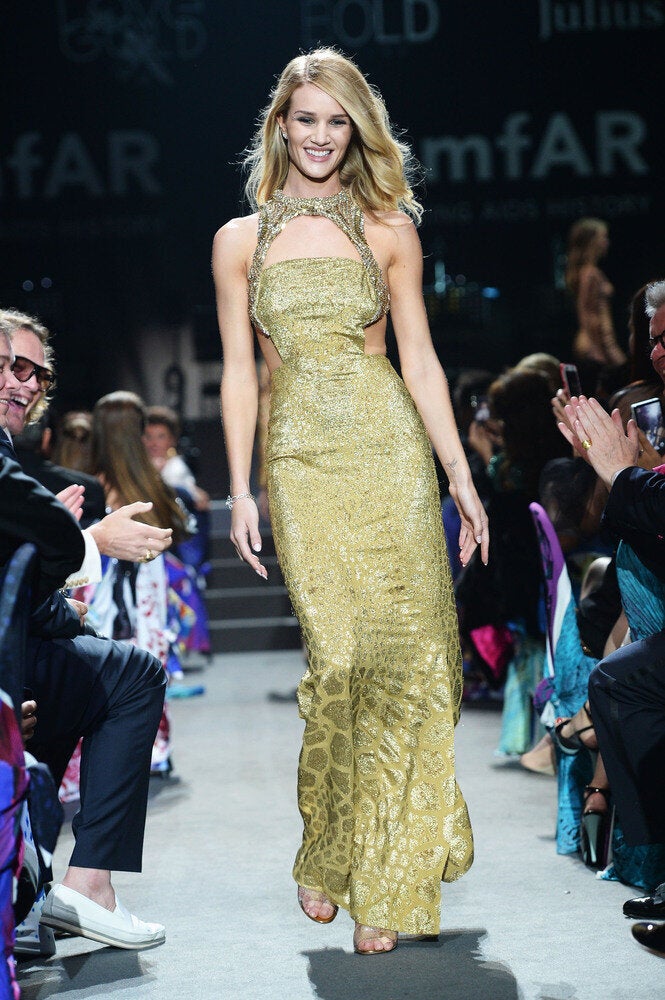 amfAR's 20th Annual Cinema Against AIDS 2013