Air Canada has taken to social media to air a grievance with the CBC, and the airline is pulling no punches.
In a Facebook post and Tweet on Friday from its corporate accounts, the airline presented what it called "confirmation" of biased reporting at the CBC.
The confirmation appears to be an internal email in which CBC Sunday Edition host Michael Enright tells a CBC producer that Air Canada's reply to a series of questions about boarding procedures was "bullshit."
The airline posted an email exchange in which CBC producer Talin Vartanian asked representatives about a report ostensibly showing that the method of boarding used by Air Canada is the least efficient one.
The airline also posted a lengthy response to the producer's questions, in which it explained why the "zonal boarding" system is used, boarding passengers from the back of the plane to the front.
"Our staff is diverse and spread out, so to ensure consistent performance and service delivery, and to facilitate training, we find the Zonal system is effective due to its simplicity," Air Canada wrote the CBC.
It was to this exchange that Enright responded, according to the email: "We can skip all the bullshit. The bottom line is we say, 'Air Canada continues to employ the least efficient and most time consuming boarding system.'"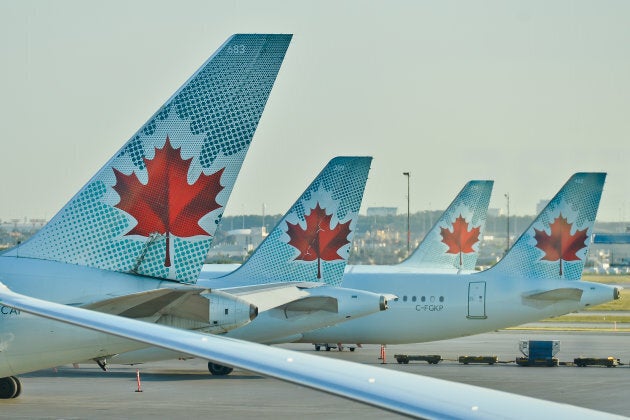 The CBC told HuffPost Canada that the email between Enright and Vartanian was "shared in error." The email's address line shows it was copied to an Air Canada spokesperson.
"Both Mr. Enright and producers of The Sunday Edition have reached out to Air Canada to apologize for the error," CBC spokesperson Emma Bédard said in an email.
"We have checks and balances in place to ensure that the content we broadcast is fair, balanced and abides by our journalistic standards and practices, and that will be the case when this segment of The Sunday Edition airs in the coming weeks."
With a file from Zi-Ann Lum