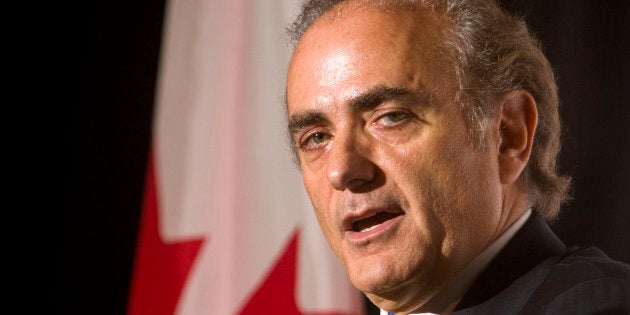 Air Canada CEO Calin Rovinescu clearly wants to change the channel on all the negative publicity airlines have been receiving lately.
So much so that Rovinescu threatened to walk out of an interview with journalist and author Trevor Cole if he was asked more questions about the controversial practice of passenger bumping.
"And that's not what I expected this interview to be about, and I'm happy to end it here if that's — I'm not getting into discussions with respect to specific customer experiences."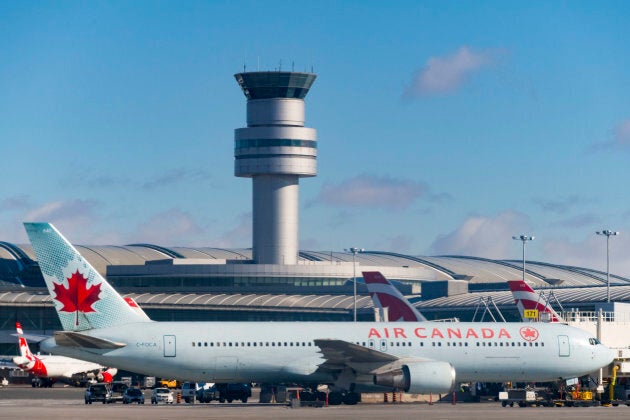 Air Canada took a hit to its image this summer when a 10-year-old boy travelling with his family was bumped off a flight from P.E.I. to Montreal. The family had been headed to Costa Rica on vacation, and had to shell out an additional $700 to $1,000 of their own money to get to Montreal for the connecting flight.
"Tell me what other business could get away with this service, and how they can sell me a ticket and not reserve the seat that I paid for," said Brett Doyle, the boy's father, at the time.
Air Canada contacted the family and offered them compensation and an apology, though apparently not until after the situation attracted media attention.
Video of the incident went viral and prompted policy changes at various U.S. airlines.
Rovinescu also refused to talk about that United Airlines incident, saying he wasn't "going to start debating other carriers."
More about airline overbooking:
Transport Canada doesn't publish data on the number of bumped passengers in the country, and Rovinescu would not offer data about bumping at Air Canada.
Asked about pilot error, Rovinescu responded: "Trevor, I'm not sure I'm loving the direction of your interview here."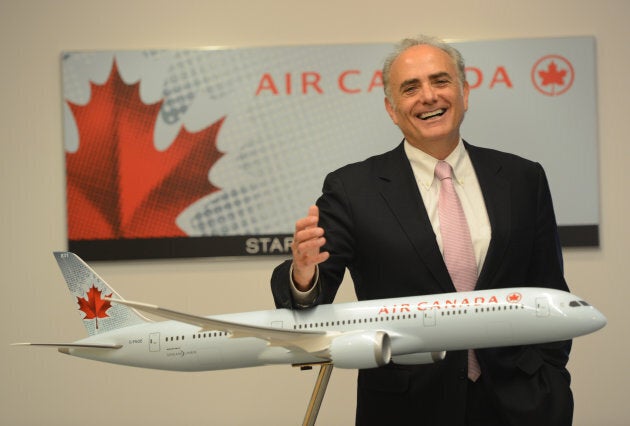 But not all surveys paint such a rosy picture of the airline.
Though he may not be known for his people skills, Rovinescu is credited with being a major force in turning around Air Canada, which struggled financially for many years.
Rovinescu was the airline's chief restructuring officer after it declared bankruptcy in 2003. He was appointed CEO in 2009, when airlines around the world were suffering due to the global financial crisis.
Since then, Rovinescu has presided over a remarkable turnaround which saw the airline post record earnings in the second quarter of 2016.