An Ontario couple is demanding answers after Air Canada told them their six-year-old son is on the airline's no-fly list for those considered national security threats.
Sulemaan Ahmed and his young son, Syed Adam Ahmed, were heading to Foxborough, Mass. for the NHL's Winter Classic on New Year's Eve when they were held up at Toronto's Pearson International Airport. According to Ahmed, an Air Canada agent informed them Adam's name was on the DHP, or "Deemed-High-Profile," list.
The father snapped a picture and tweeted about it on Dec. 31.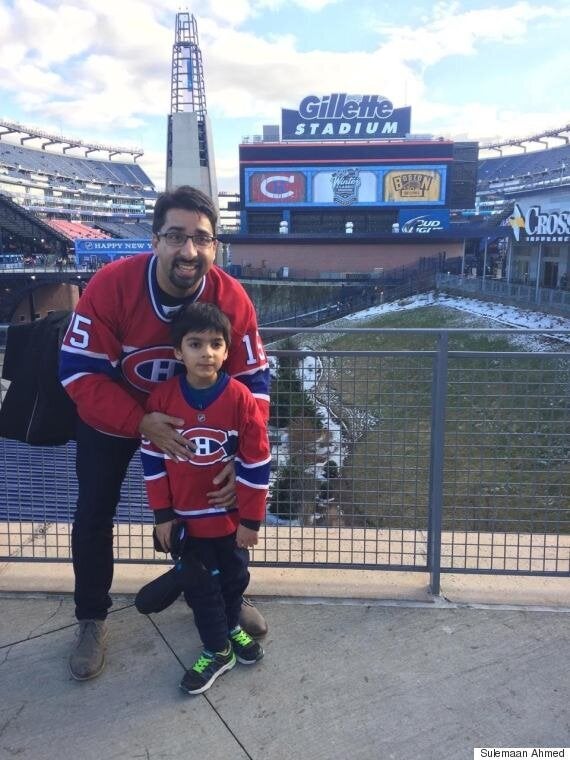 An Air Canada agent told Sulemaan Ahmed, of Markham, Ont. that his 6-year-old son's name is on the airline's "deemed high profile" no-fly list. (Courtesy of Sulemaan Ahmed)
The family, who lives in Markham, told Global News they've run into issues with travel across borders since Adam was born, but didn't realize he was named on the DHP list.
Khadija Cajee, Adam's mother, said the federal government has given them vague replies to their queries, and couldn't acknowledge the existence of such a list, or whether her Toronto-born son's name was on it.
"He's basically being carded for being Muslim," Cajee said in a Global interview.
On Saturday, Public Safety Minister Ralph Goodale said he would look into the family's situation.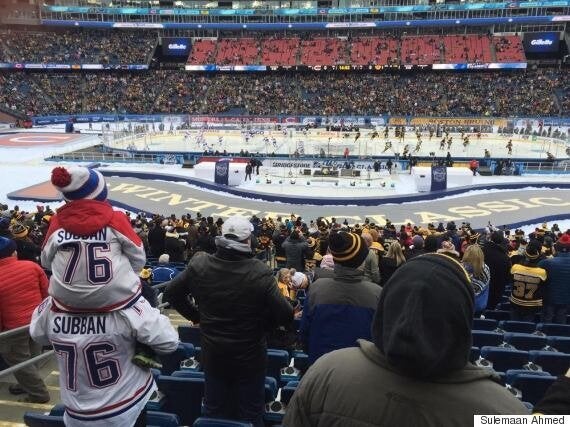 Sulemaan Ahmed and his 6-year-old son Adam Ahmed attend the 2016 NHL Winter Classic at Gillette Stadium in Foxborough, Mass. (Courtesy of Sulemaan Ahmed)
"The reports of Mr. Ahmed and his son, Adam's, experience during their recent travel to Boston is certainly cause for concern and I will be reviewing the specifics of their case with officials in the coming days," his office said in a statement.
"Our government pledged during the election to review issues relating to so-called 'no fly' lists … and to introduce new legislation that strengthens accountability with respect to national security and better balances collective security with rights and freedoms. That work is on-going, and will include a public consultation process," Goodale's statement continued.
"It's not just about having an East Indian or Muslim name. This could apply to anybody."
Ahmed said it's the parents' right to know if their child is on a no-fly list.
"If so, what list and why he or she is on the list. It's not just about having an East Indian or Muslim name. This could apply to anybody," Ahmed told the Montreal Gazette.
Air Canada has been ordered to submit lists of discrimination complaints to the Canada Human Rights Tribunal in the past. A 2014 complaint by a Halifax man accused the airline of singling him out because he's black and Muslim. Mohamed Yaffa said he's suffered health and employment problems after being subjected to extra questioning six times before boarding Air Canada flights.
UPDATE: Jan. 8, 2015 - Adam's parents met with Health Minister Jane Philpott Thursday to discuss their concerns.
"It is disturbing to all of us that a 6 year-old, along with other Canadian children, are being targeted this way and we all believe it is an excellent opportunity to review the issue," said Khadija Cajee and Sulemaan Ahmed, Adam's mother and father, in an email to The Huffington Post Canada. "We are heartened to have personal support from a cabinet minister who is taking this issue very seriously, and we look forward to keeping in touch with her about it," they added.
The couple is still waiting to hear back from Public Safety Minister Ralph Goodale, and hasn't received a response from Air Canada at all, the email said.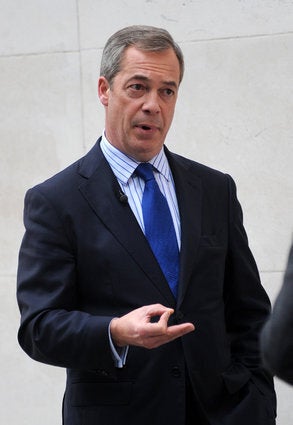 9 People Who Think Casual Racism Is Ok
Popular in the Community