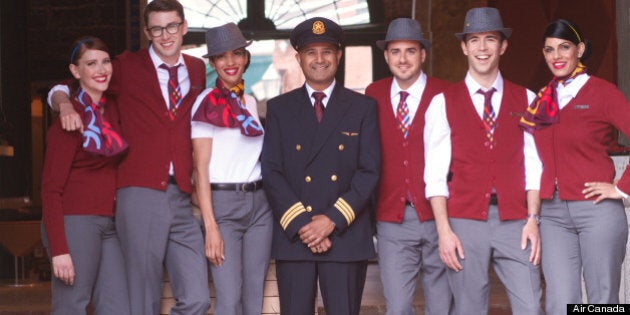 Story continues below the slideshow: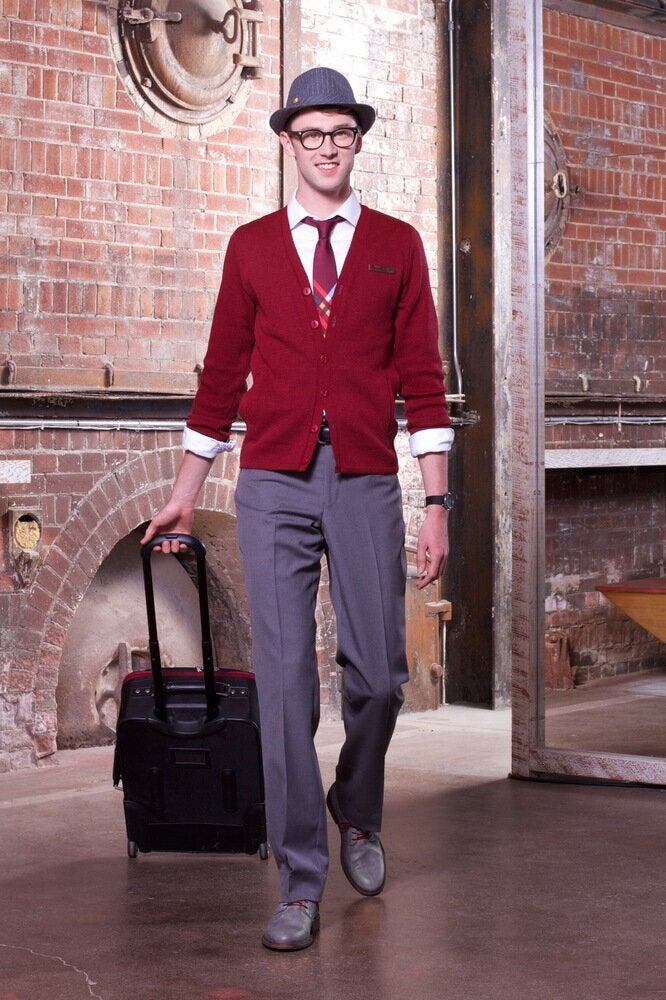 Air Canada Rouge Uniforms
In an odd flashback to the early aughts, the uniforms also include fedoras which both male and female flight attendants can wear (although it seems as if the ladies have to scrape their hair back into tight buns held together by headbands. How very "Gossip Girl".)
Unlike rival Porter Airlines, the women don't wear skirts! Instead, all flight attendants wear grey slacks which flare out at the bottom as well as white collared shirts (or red three-quarter tees) and grey shoes, which are provided by Vancouver company John Fluevog and retail for $299.
"We developed our uniform and overall look with our partners in record time – about four months -- with close attention to cost and making every effort to engage with Canadian designers for an end result that reflects our relaxed, fun, holiday atmosphere onboard."
What do you think of Air Canada Rouge's uniforms?
Popular in the Community