 If the gold standard in marketing is campaigns that significantly alter consumer buying patterns, it's fair to say that the next generation of Air Miles initiatives is aiming for platinum.
Canada's most popular customer loyalty program is seeking to incentivize consumers to make more socially responsible decisions -- permanently. The potential rewards for Air Miles, meanwhile, are somewhat less tangible, but equally significant.
As Andreas Souvaliotis, president of the rewards program's social change division recently told The Huffington Post: "There's something big in it for us: brand authenticity."
Slated to launch on May 2, the new programs involve teaming up with public companies to encourage a sustained shift toward more eco-friendly consumer behaviour.
In St. John's, N.L., the transit authority will give its customers Air Miles every time they ride the Metrobus, using smart card technology. And in British Columbia, FortisBC, the province's major natural gas utility, will offer residential customers Air Miles for signing up for renewable gas, a costlier but more environmentally sustainable alternative.
The social responsibility agenda in itself is not new for the firm. Since acquiring Souvaliotis's former company, Green Rewards, and launching Air Miles for Social Change in 2010, the Toronto-based company has been partnering with governments across Canada to promote everything from the use of public transit to participation in online health assessments.
But whereas previous initiatives were intended to inspire a single socially conscious decision, "these [programs] have a permanent effect," Souvaliotis said.
"If you find a way to create a trickle of reward for the consumer, then you're actually supporting a change in behaviour," he said. "Not only will these [programs] start to bring a lot more people to this type of behaviour, but they will stick to this behaviour."
Souvaliotis, an occasional blogger for The Huffington Post, is not shy about the success of -- or his vision for -- Air Miles for Social Change, which he says is the "world's first ever -- and to this point only -- social venture that's built entirely inside a loyalty points program."
"Our mission for the last two years was simply to change Canada; to harness this amazing popularity of Air Miles to change the country," he said.
The strategy has already proven itself. A recent Toronto Transit Commission program that rewarded riders with Air Miles for purchasing annual passes rather than monthly passes lifted annual pass sales by 57 per cent. Meanwhile, an energy efficiency program that used Air Miles to increase sales of compact fluorescent light (CFL) bulbs at Sobeys saw the grocer grow year-over-year CFL sales by 200 per cent.
The success is large part due to Air Miles' reach. In Canada, where more than 90 per cent of consumers participate in loyalty programs, more than two-thirds collect Air Miles.
This could explain why Souvaliotis says he hasn't really had to "sell" Air Miles for Social Change, relying mainly on governments and public companies to initiate partnerships.
In the case of the St. John's Metrobus program, the provincial liquor commission has also jumped on board, offering double Air Miles to residents who use public transit on Friday and Saturday evenings, which Souvaliotis predicts will be a "clear behaviour modifier."
According to Michael Mulvey, assistant professor of marketing at the University of Ottawa's Telfer School of Management, these programs speak to a larger trend that has seen consumers become more socially responsible just as they are being faced with an abundance of choice.
"So many purchases today are made in the store with an impulsivity surrounding it. It takes a lot of time and it can be very stressful," he said. "So if you can narrow down the choices [...] I think that's actually to many consumers' benefit. It simplifies their life."
In this context, programs like Air Miles for Social Change become "a great tie-breaker," says Mulvey.
For his part, however Souvaliotis, says he has taken pains to ensure that Air Miles for Social Change avoids criticism.
When it comes to selecting partnerships, the company relies heavily on the judgment of two non-governmental organizations -- the World Wildlife Foundation for environmental programs, and the Heart and Stroke Foundation for health-related initiatives.
"We truly move hand-in-hand with them, and they act as our filters. They give us the confidence that we're making the right decision," he said. "Nobody could ever call us fakers."
A HISTORY OF LOYALTY PROGRAMS IN CANADA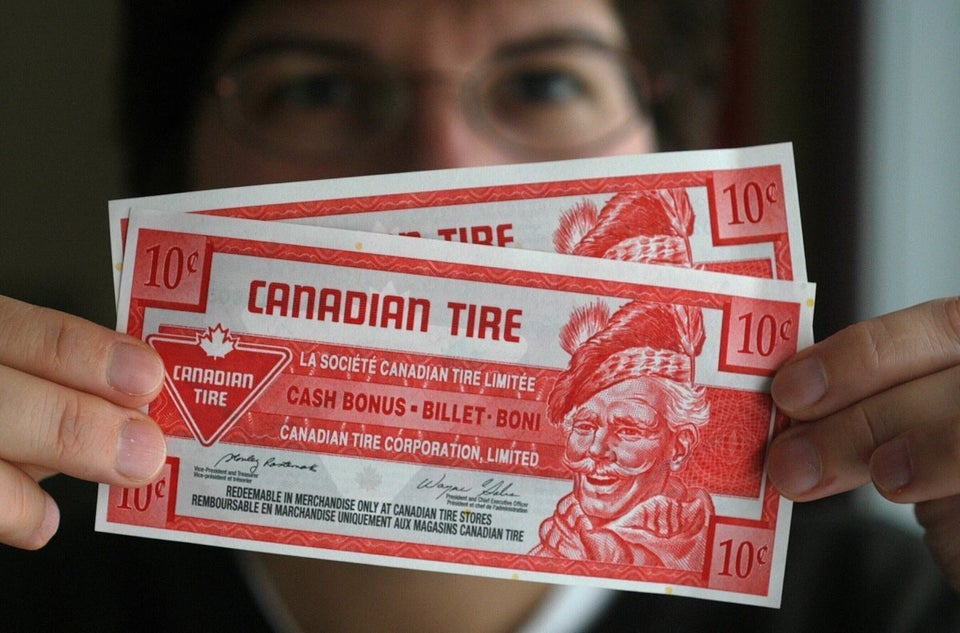 A History Of Canadian Loyalty Programs
Popular in the Community