Extreme weather continues to pummel Alberta, with the latest carnage captured from the air in a fantastic photo that shows the swath left behind by a violent hailstorm in Airdrie over the weekend.
The path taken by the centre of the storm is seen from high above in the photo, which depicts a long, narrow swath over the city located just north of Calgary.
Story continues after photo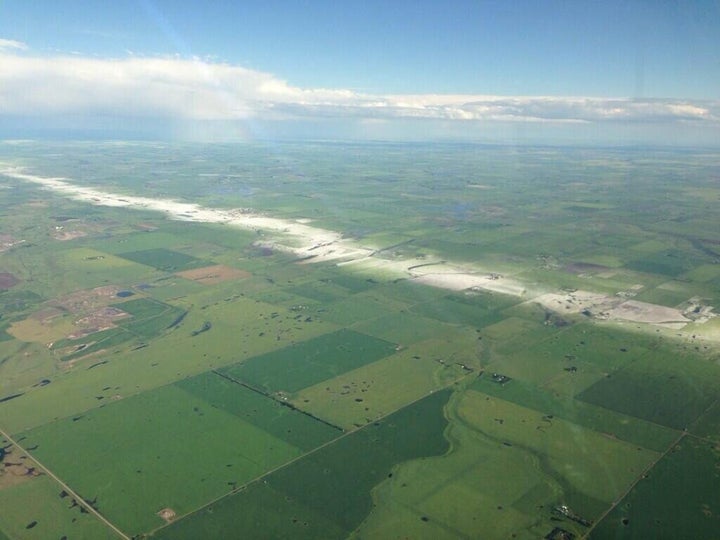 Hail struck Airdrie, Cochrane and Calgary's north side a day after thunderstorms brought more flooding to Calgary, and two weeks after southern Alberta communities suffered the worst flooding in the province's history.
Airdrie home video shot during the event shows how the storm turned the city from summer into a winter wonderland in mere minutes.
High winds and lightning accompanied the hailstorm that besieged the area late Saturday afternoon and evening.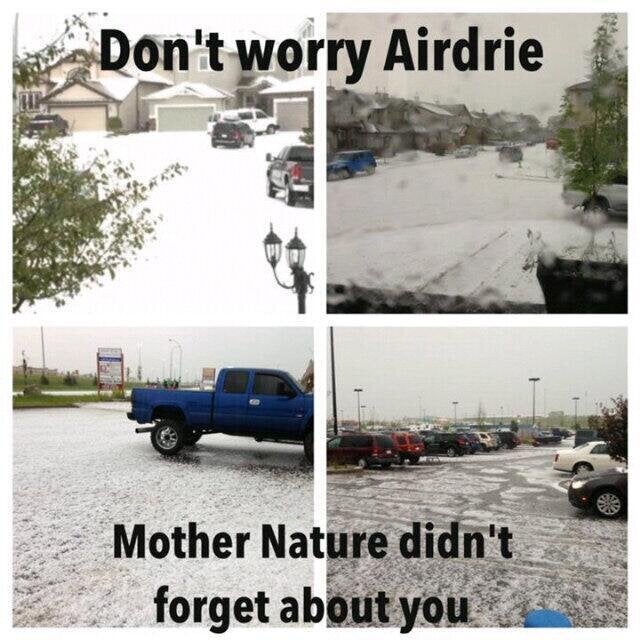 Airdrie Hailstorm