It's little wonder so many Canadians hop across the border for cheaper flights: A new study estimates Canada has the world's highest costs for international air travel. And by a longshot.
According to a survey by Kiwi.com, Canadians pay an average of US$94.66 per 100 km of international air travel on full-service airlines, compared to US$61.87 in Oman, the second-most expensive country. In the U.S., that averaged just $18.05.
The least expensive country to fly internationally is China, with an average cost of US$2.84, the Kiwi.com survey found.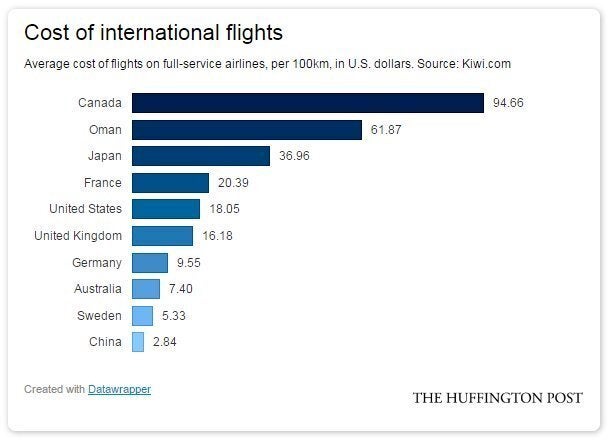 Canada also topped the list for international travel on low-cost airlines, at $43.70 per 100km, compared to $12.84 in the U.S.
When it comes to domestic flights, Canadian fliers aren't faring quite that badly. On the index of all flights, domestic and international, Canada ranked as only the sixth-most expensive country, behind the United Arab Emirates, Finland, Qatar, the Netherlands and Japan.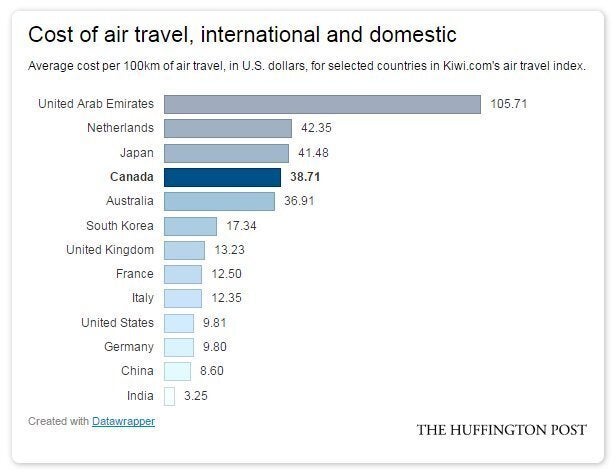 Kiwi.com, an online travel agency that used to be known as Skypicker, says it analyzed prices on more than one million flights to compile price data on 75 countries.
For domestic flights, it looked at prices from the country's capital to five major domestic cities in the country, or a major city in a neighbouring country if the country doesn't have five other major cities. For international flights, it looked at costs from the capital city to five international hubs on the same continent.
The debate over Canada's pricey air travel is well-traveled ground at this point, as are the arguments for why it's like this.
Some in the industry argue that Canada's large size and the long distances between cities will always make air travel less efficient and therefore more expensive here.
But a recent study from the Montreal Economic Institute also placed blame on the fees that airports and governments charge. Canada's largest airports are notorious for having some of the world's highest landing fees, while the federal government collects rent from airports that last year accounted for $313 million in revenue.
"Ultimately, these taxes and charges represent extra costs that are passed on to consumers and to air carriers," study author Alexandre Moreau wrote.
Others point to a relative lack of competition in Canada's airline space, saying Air Canada and WestJet have formed a duopoly that controls air prices in Canada.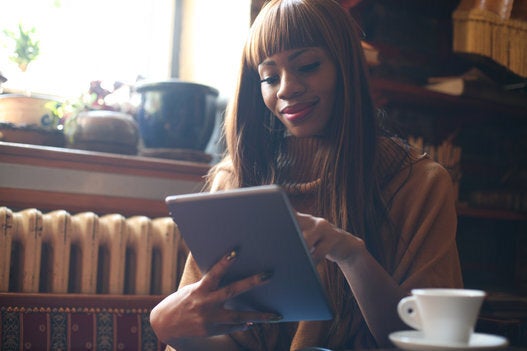 The Top Ways To Score Cheap Flights