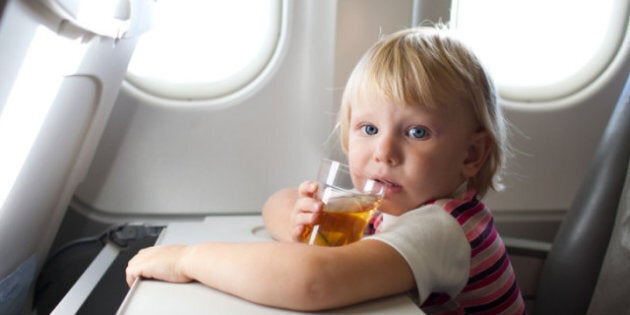 Parents dreading the thought of taking their kids on an airplane during these March holidays are getting some relief from a clever entrepreneur. Nanny In The Clouds, a company based in California but operating all over the world, has taken the notion of a holiday babysitter to the next level, offering help right from the airport entrance.
The site acts relatively simply -- would-be nannies (advertised as people who "love kids" and "have childcare experience") who already have a ticket for a destination sign up to offer their services, which can be anything from helping to get through security to deplaning. They're then matched with a family that has paid a $10 "introduction fee" and wants a nanny for the flight. From there on out, it's up to the two parties to figure out the details, including rate, duties and even rearranging seat assignments.
As a piece in Time noted, there are no background checks for the nannies, although two references are required (and it could be argued that the Transportation Security Administration serves as a pretty solid watchperson).
"My first reaction was: How lazy are parents that they can't even watch their own children during a measly flight?" But after thinking it over, she decided a sitter in the air could be a lifesaver for a mom or dad who is traveling solo with two or more young children. "It would also be a great service for parents who are prone to air sickness or who are nervous/phobic flyers," said Lanin.
Popular in the Community