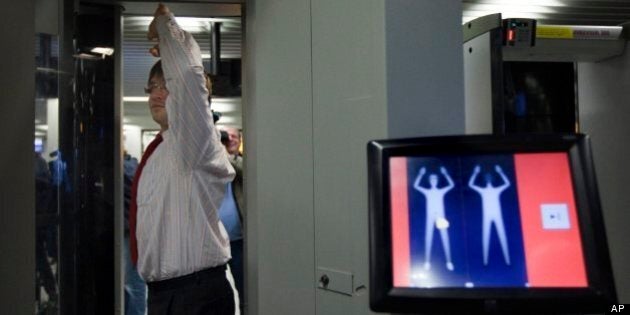 They're called full-body scanners but the images they'll start producing won't live up to that name thanks to some programming changes.
Now, Canada's federal government says its scanners will do away with full-body silhouettes and produce pictures of stick figures instead thanks to new software which kicks in immediately. The upgrade, known as Automatic Target Recognition software, also brings Canada's airport scanners in line with those used in countries such as the Netherlands and the U.S.
"Our Government is committed to ensuring the safety and security of all passengers travelling through Canadian airports," said Steven Fletcher, Canada's minister of state for transport. "This new software will ensure the continued safety and security of Canadian passengers, while respecting their privacy," said Fletcher.
There are currently 52 full-body scanners in use across Canada, including 11 at Toronto's Pearson International and seven at Vancouver International. Passengers still have the right to opt for a physical pat down by rather than stepping through the machine.
Transport Canada says the process will remain the same with travellers stepping into the machine for five seconds with their feet spread apart and arms above their heads. During those five seconds, travellers are hit with low-level radio waves which paint the stick figure on a monitor outside the machine, highlighting areas on the body that could carry concealed objects.
The government agency says the amount of radiation is equal to one ten thousandth of the energy emitted from a cellphone and maintains the machines don't harm users. However, an earlier report from The Huffington Post Canada quoted complaint forms sent to the Canadian Air Transport Security Authorit from travellers who felt the scanner led to headaches and at least one case of unexplained radiation burns.
What do you think about the change to Canada's full-body scanners? Feel free to sound off in the comments below or on Twitter
With files from Althia Raj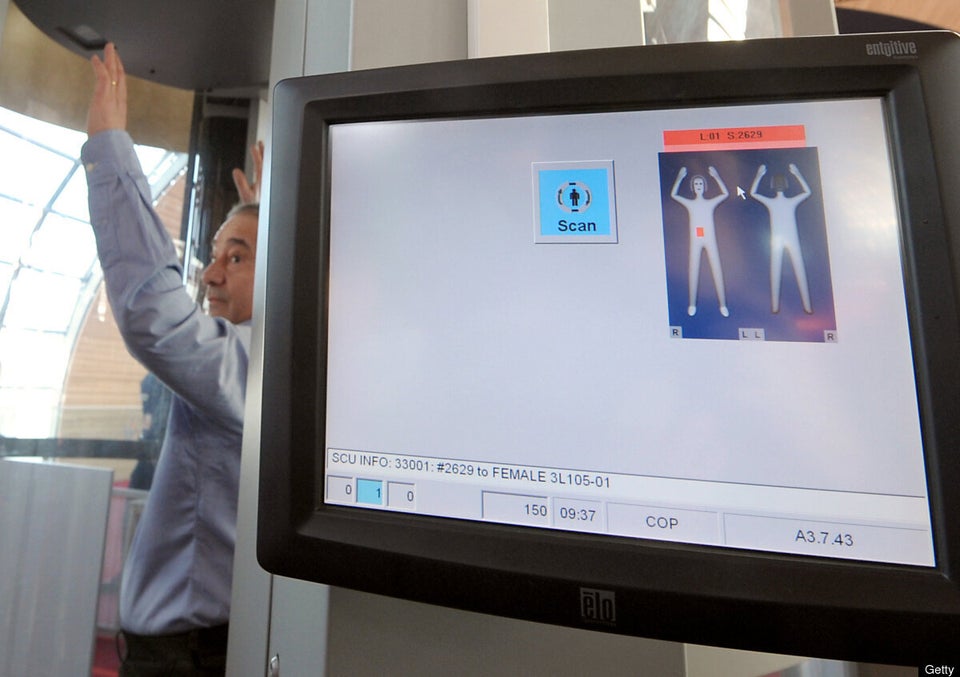 Airport Body Scanner Complaints