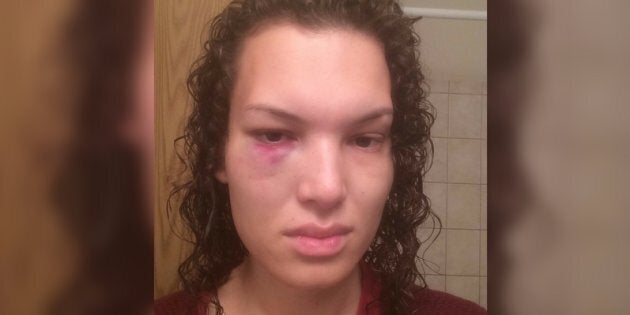 A Winnipeg woman will need extensive dental work after being punched in the face by a stranger on the bus — all because she tried to intervene in a case of sexual harassment.
It all started shortly after Aisha Walker boarded the number 11 bus in Winnipeg on Saturday evening. An "intoxicated, homeless man" soon began aggressively sexually harassing a young woman, Walker wrote on GoFundMe.
"After about 10 minutes of this, I got out of my seat, and positioned myself in between these two people so that the man could no longer speak to her. He was upset that I did this and we began getting into a verbal argument."
But he wasn't the one who allegedly attacked her.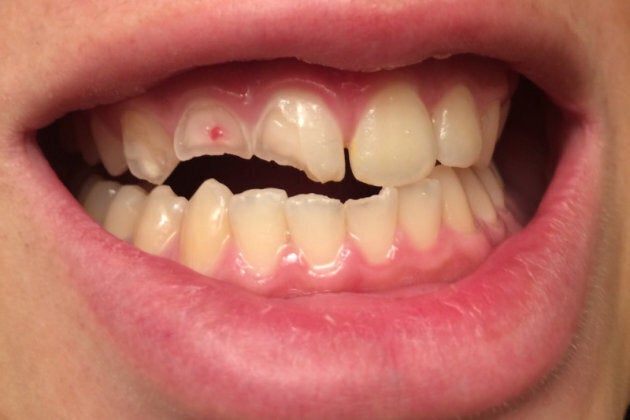 A third passenger got involved, Walker wrote, telling her and the other man that they were both being stupid. When she asked him why it was stupid to stand up for a woman being harassed, he became angry.
The bystander began swearing and shouting that he would be happy to "step off the bus" to deal with her.
Walker said when she asked what that would prove, the man punched her "directly in the mouth at full force."
Major dental work required
She now has a black eye and seven shattered teeth — some of them are damaged so badly the nerves are exposed.
"It literally hurts to breathe," wrote Walker, who works in a bookstore and has a five-year-old daughter.
She started the GoFundMe page to raise money for her dental work — including a root canal and a new crown — as well as extra child care as she recovers. She's since been told by Manitoba Justice that her costs will be covered, so she says she will donate remaining funds to a women's support group or shelter.
I really can't sit by and watch that happen to someone right in front of my eyes.Aisha Walker
Despite the experience, Walker told HuffPost Canada that she won't hesitate to stand up for other women who need help.
"Most, if not all, of my female friends have been either sexually harassed, or sexually assaulted, at one point in their lives. Several of them multiple times," she said in an email.
"These are normal women from all different walks of life. After hearing enough stories like that, I really can't sit by and watch that happen to someone right in front of my eyes."