The special gown featured a showstopping jewel-encrusted neck piece, which lit up the gorgeous Bollywood star's dark mane of hair and olive skin. Call us jealous!
However, despite the 39-year-old's star power, Rai-Bachchan couldn't seem to get service at her table! A photo of the "Most Beautiful Woman in the World" showed her sitting down across from a friend with empty china dishes and crystal glasses. Either someone forgot to send a waiter over or the reigning fashion queen of Cannes 2013 didn't feel like eating.
We would probably lose our appetite too if we knew the outcome of Agatha Christie's famous murder mystery novel.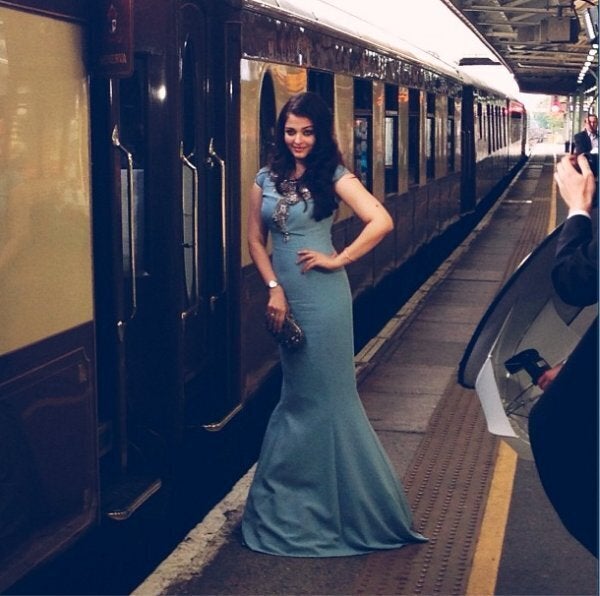 Aishwarya Rai On The Orient Express