"America's Dad" Jason Seaver does reality television, hybrid-style.
Alan Thicke, 68, and wife Tanya, 39, kicked off the second season of their reality-sitcom show "Unusually Thicke: Under Construction." It premiered Sept. 3 on HGTV Canada. Unlike the first season, which captured the trials and tribulations of raising their teenage son, Carter, this season is a bit different.
Alan and Tanya balance TV and film appearances while injecting some youthful energy and contemporary renovations into their Santa Barbara County ranch home. Thicke says expect the same humour, family drama but also a lot of home decor conflicts and clashes this season.
The Thickes sat down with HuffPost Canada to talk about their reality-sitcom show, what they think of "Keeping Up With The Kardashians," and whether or not they will expand their family.
Watch the video for the full interview.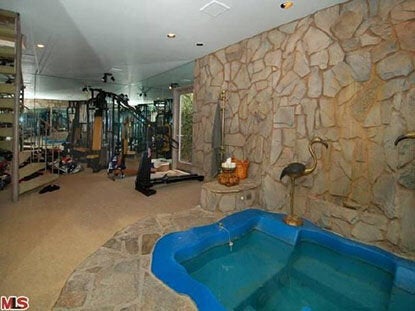 Alan Thicke's Former Home
Popular in the Community