He may have played iconic bad guys, but when it came to his personal life, Alan Rickman was a pure romantic.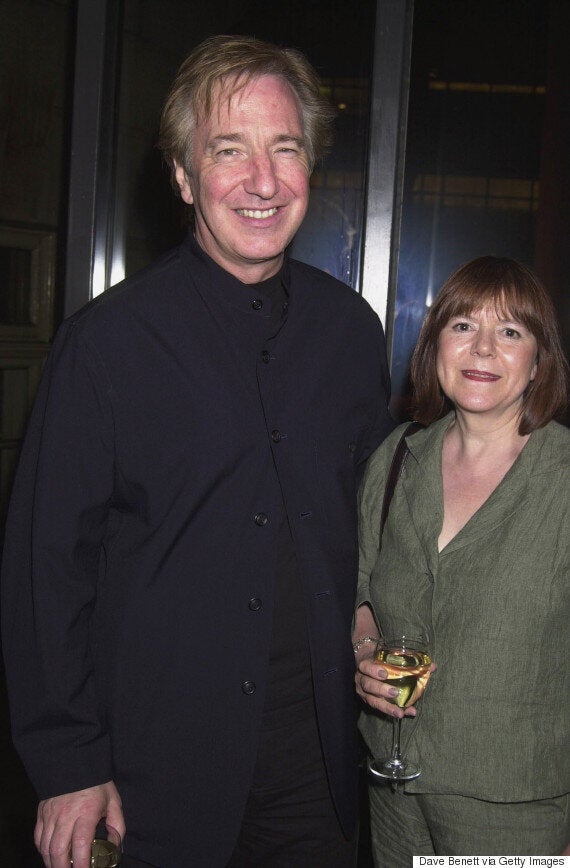 LONDON - MAY 21: Alan Rickman and partner Rima Horton at the party for the play 'Mouth To Mouth' on May 21, 2001 at the Terrace in Meridian Picadilly in London. (Photo by Dave Benett/Getty Images)
In an interview with German newspaper Bild in 2012, he replied to a question about having a long and happy relationship without being married by saying, "We are married. Just recently. It was great, because no one was there. After the wedding in New York we walked across the Brooklyn Bridge and ate lunch."
Alan and Rima with "Seminar" co-star Hettienne Park's baby in New York City.
Horton, who has been active in the U.K.'s Labour Party, as well as an economics lecturer at Kingston University, met Rickman when they were both students at Chelsea School of Art. She was the actor's first girlfriend, he told the Scotsman.
The couple moved in together in 1977, and Rickman was always vocal about his love for his partner, telling Hello! magazine, "I think every relationship should be allowed to have its own rules. [Rima's] tolerant. She's incredibly tolerant. Possibly a candidate for sainthood."
He was also very honest about his relationship, telling Elle in 1992, "We're just as messy and complex as any other couple, and we go through just as many changes. But I really respect her. Rima and I can sit in a room just reading, and not saying anything to each other for an hour, then she'll read something to me and we'll both start giggling."
"You should remember I am not the only one involved," he told the Guardian's Susie Mackenzie in 1998. "There is another person here. I would have loved a family. Sometimes I think that in an ideal world, three children, aged 12, 10 and eight, would be dropped on us and we would be great parents for that family."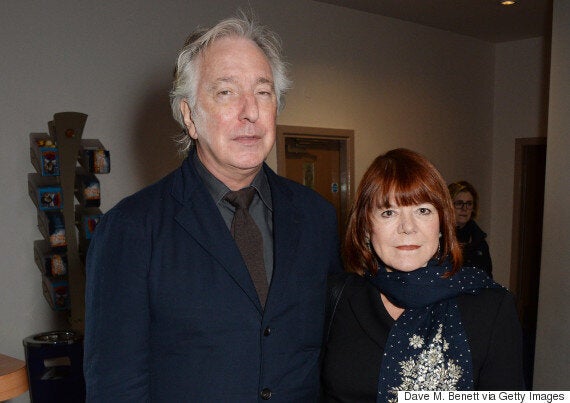 Alan Rickman and Rima Horton attend the U.K. Premiere of 'The Invisible Woman' at the ODEON Kensington on January 27, 2014 in London, England. (Photo by Dave M. Benett/WireImage)
Some fans have suggested the wedding came after Rickman's diagnosis, though no matter the reason, it's obvious this pair loved each other deeply, and shared their lives exactly as they wanted to.
Popular in the Community