In a clip from Alan Thicke's new, horrifically named reality show, "Unsually Thicke," the famed TV dad's real-life son Carter gripes about the attention lavished on his famous older brother, "Blurred Lines" singer Robin Thicke. "He loves him more than me. Why? Because he makes him more money."
But the more likely reason for Carter Thicke's envy is that big brother Robin got an easier ride from his dad than he currently is.
"My favourite side of Robin that people don't get to see is what a great dad he is," says step-mom Tanya Thicke in a video interview with CP above. "He is such a disciplinarian to [son] Julian. I remember asking him, 'Robin, wow, you're always disciplining Julian, and Julian says "thank you" and "please" and everything,' and it's like, 'Yeah, well you know dad — dad didn't ever discipline me."
Alan quickly pipes in. "My kids will all tell you that I was way too liberal, too indulging, too casual with them. Casual not in the sense that I didn't care or wasn't watching or wasn't there, but casual in that you always want to kind of trust them and hope that they're smarter than teenagers really are."
"With Carter, we call it incremental freedom, you give him enough rope and hope he doesn't hang himself."
Though Robin Thicke will only pop in occasionally on "Unusually Thicke," which premieres Wednesday, 10 pm on Slice, Alan told CP that his son is keeping busy, recording music to "very effectively" deal with his spit from wife Paula Patton.
"He is in the midst of a new album that is very emotional and dynamic and a lot of power and incredibly musical, and he's sounding great."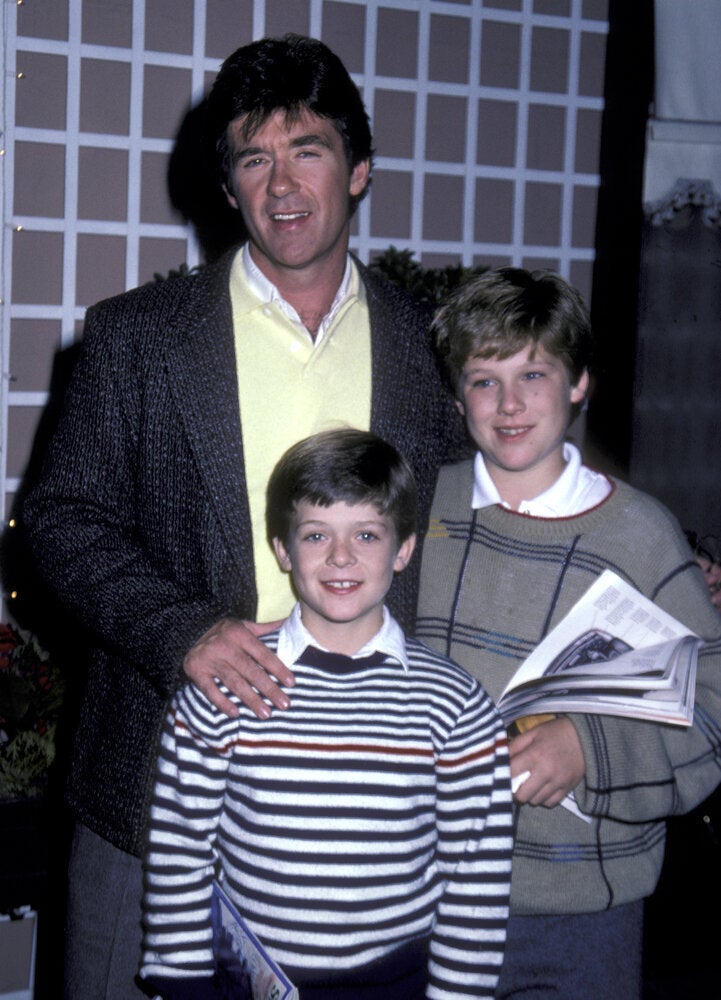 Robin Thicke Style Evolution