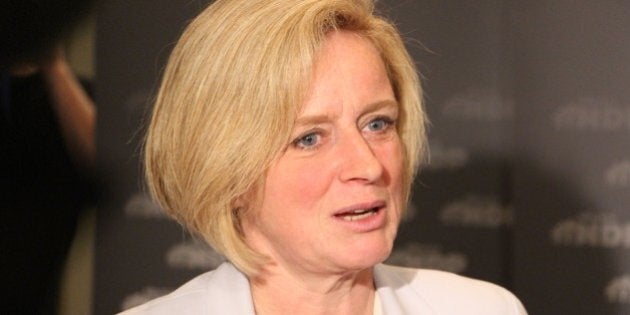 The Alberta NDP provincial government is getting its ass kicked with Bill 6.
The young government is learning the hard way that it's not just what you say in politics; it's also how you say it.
The Alberta NDP is correct when it says that farms in Alberta are no different, at least from an occupational safety perspective, from the rest of farms in Canada.
And, undoubtedly, it is on the side of angels when it says that farm workers shouldn't be exempted from having safe working environments and that, just like any other workplace, the government should have the authority to investigate work accidents in order to prevent them in the future.
Even as a city boy, I know that children work on family farms and that it is a hugely valuable character building education. Having said that, most would agree that government has a role to protect the safety of all children everywhere in Alberta, including on farms.
Few farmers are debating these core principles. (Those that are would be in a very small minority.) So, given there is widespread agreement on such issues, how did Alberta's NDP end up on the defensive in such an open rebellion?
At issue is the heavy-handed approach of the NDP government. Nowhere in the Alberta NDP election platform does it mention occupational safety on farms. So where did this major piece of legislation come from?
The Alberta NDP is using an obsolete "you elect us, we govern you" style that was already rapidly dying 20 years ago -- a style that became highly ineffective under the information openness of the Internet. Canadian futurist Don Tapscott was one of the first to flag this shift.
There are some basic things modern governments need to recognized in order to effectively govern in the hyper-connected 21st century as the demands on government from its citizenry continue to exceed its resources:
1. Governments must increasingly move to self-service models.
It's a no-brainer -- and all orders of governments around the world are doing this.
The Alberta Government bureaucracy has been effective in doing this by creating both the Service Alberta ministry and outsourcing to a registry network. This reduced the need for civil servants and increased service levels by letting Albertans access many transactional government services through more channels, more hours of the day.
2. Governments need to work with stakeholders to co-create policy.
Gone are the days of issuing policies and foisting them on the electorate, à la Bill 6. There is a long standing expectation in Alberta of meaningful consultations with the electorate and of co-development of policy.
The Alberta Government under then former Minister of Human Services, Dave Hancock, created the brilliant -- and under-appreciated -- Social Policy Framework. It provides a very modern, 21st century mechanism for co-development of social policy with stakeholders. This type of policy co-development framework should be expanded across all of government.
3. Governments need to foster citizen self-organization.
The best type of success in a society is when a society itself, rather than its government, solves its own problems. Government has a strong role in creating fertile environments that allow this to happen. This shifts the government from a "we rule you" to a "we support you" relationship with citizens.
A great example of this is permanent supportive housing development in Calgary. The government leverages an organization called the Calgary Homeless Foundation that supports the collaboration of social services agencies and developers to build housing for people who are in need of intensive around-the-clock support and housing services.
Governing in the 21st Century
We live in an ever increasingly consumer-driven world. The three shifts in government ruling style above are driven by a global trend across all private and public sector organizations toward increased openness, transparency, accountability, and accessibility to data. These three shifts in governing style apply regardless of political stripe.
Like them or not, the former Alberta PC government understood these principles very well even though it applied them rather unevenly toward the end of its dynasty. When it did this successfully, its consultative processes often resulted in criticism of the Alberta PCs as being simultaneously too liberal and too conservative. The astute observer will realize that this is actually success for a government; it means it is moving agendas forward in a timely manner, aligned with their acceptability to the electorate.
As for Bill 6, to be a success, the Alberta NDP government needs to first-and-foremost hit the Pause Button and apply the second principle of co-development of policy.
It can, of course, ram through the legislation with its majority. Bill 6 will then become the flashpoint to Albertan farmers -- and most of Calgary -- effectively becoming what the NEP was to Western Canada.
Or, it can take this utterly golden opportunity to say, "Yes, we listen to all Albertans when developing policy," build broader support, and most importantly, get the policy right.
In order to do this, the NDP has to be open to the discomfort of facilitating a conversation among stakeholders that doesn't impose a predefined conclusion. Fundamentally, it needs to decide, like its predecessor Alberta PCs had to, whether it is "representing Albertans to Albertans" or "representing political ideology to Albertans."
If it chooses the former, it will be governing from the center and representing Albertans. If it chooses the latter, it will become a one-term government.
The Alberta NDP needs to learn the lesson that, in the 21st century, governing is about facilitating big conversations that lead to palatable choices and is no longer about industrial-age command and control.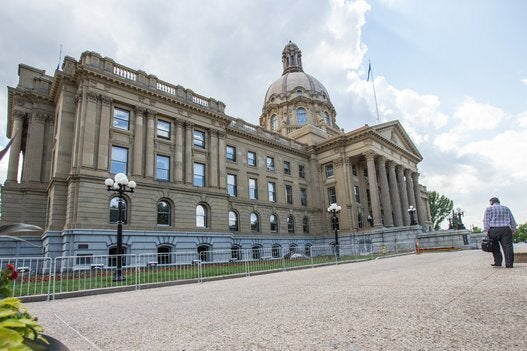 Winners And Losers: Alberta Budget 2015