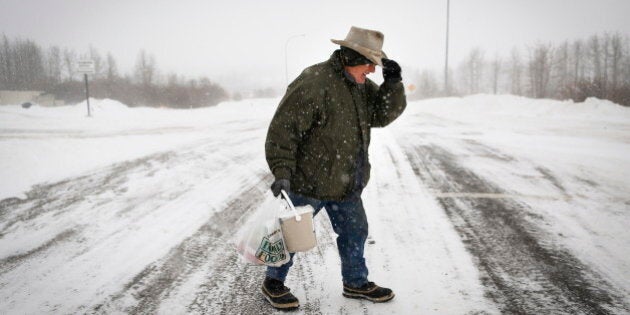 Much of Alberta is under a blizzard warning, as a snowstorm has settled over central and southern parts of the province.
High winds and blowing snow have reduced visibility on roads in Calgary and Edmonton and on highways outside the cities, and made for a challenging commute on Monday evening.
Approximately 15 to 25 centimetres of snow is expected to fall in parts of central and southern Alberta by Tuesday morning. Higher accumulations can be expected in parts of the foothills, and Pincher Creek has reportedly already received 40 centimetres of snow, according to Environment Canada.
TransCanada Highway east of Calgary, from Stoney Trail to Highway 36 near Brooks, has been closed for an undetermined length of time due to the weather.
RCMP asked motorists on Monday to find shelter in a safe location and be prepared to spend the night.
Several cars have become stuck in snowdrifts, slid into the ditch or collided with one another on the highway.
Story continues below the slideshow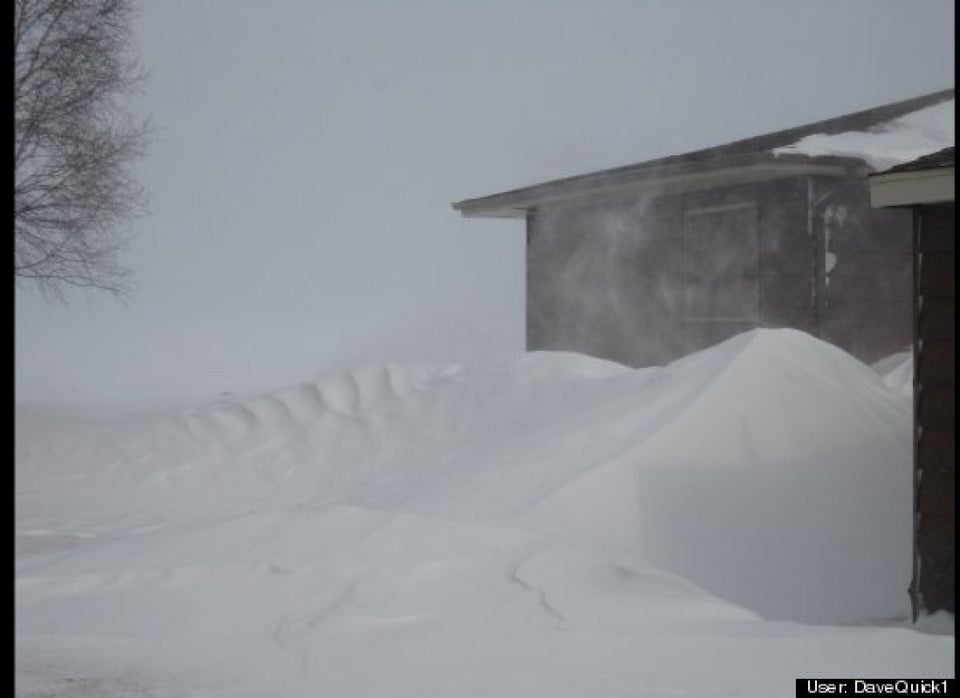 Blizzard In Alberta: Dec. 2-3, 2013
RCMP report at least 15 cars, and up to as many as 40, are involved in a collision north of Calgary, closing Highway 2 southbound between Carstairs and Didsbury near the overpass.
RCMP are also asking people to avoid Highway 2 from Wetaskiwin to Calgary, due to poor road conditions.
Highway 3 at Crowsnest Pass at the B.C.-Alberta border was closed Monday morning because of poor driving conditions, officials said.
Highway 16 reopened to traffic around 4 p.m. on Monday after being closed due to a collision involving 10 cars.
Canada Olympic Park in Calgary has also decided to close their hill due to the weather. It will remain closed Tuesday, with the hope of reopening Wednesday.
According to Environment Canada, the storm could bring as much as 30 centimetres of snow to Calgary, Edmonton and surrounding areas before it is expected to taper off Tuesday.
"It will be the biggest snowstorm of the season," said CBC's weather specialist, Jodi Hughes. "What we're watching for is an Arctic cold front that's developing [and] going to track down across the province and it's bringing with it an incredible amount of snow."
The Calgary Board of Education has decided to keep schools open and is urging parents to watch myschoolbusmonitor.ca for bus cancellations and delays.
Strathcona Tweedsmuir, Calgary Girls School and Tsuu T'ina school are closed for the day.
Edmonton Public Schools will also remain open today, but officials warn there could be delays in yellow bus service.
Calgary Mayor Naheed Nenshi tweeted a request, asking people to stay home, if possible.
While the snowfall is expected to end Tuesday, cold air will linger over the province, bringing windchill temperatures in the mid-to-low -20s.
Environment Canada also warns much of Saskatchewan is also under a winter storm warning.
The City of Calgary asks drivers follow these tips to ensure safe driving during treacherous conditions:
Clean snow and ice off your vehicle to ensure your lights and your windows are clear.
Give yourself extra time to reach your destination.
Reduce your speed and turn on your headlights.
Drive defensively.
Leave extra distance between you and the car ahead of you.
When road conditions are difficult consider using Calgary Transit.
Consider delaying your trip until the roads are in better condition.