Although snowfall and blizzard warnings have been lifted for most of the province, a deep cold has now settled over Alberta, bringing windchills of -30 degrees to some areas.
Police and RCMP around the province are advising motorists to avoid going out on the roads, if possible, or to drive with extra caution if they must travel.
According to Environment Canada, approximately 15-20 centimetres fell around Calgary and Edmonton, with as much as 40 centimetres falling near Pincher Creek Monday, but high winds overnight caused large snowdrifts to form, in some cases blocking roads and highways.
According to the Herald, between 4 a.m. Monday and 11:30 a.m. this morning, 215 non-injury collisions and 24 crashes with injuries were reported to police.
The City of Calgary announced a snow route parking ban would go into effect Wednesday morning at 9 a.m., while city crews work to clear roads of snow.
The City of Edmonton declared a snow route parking ban beginning 1 a.m. Thursday morning.
Story continues below the slideshow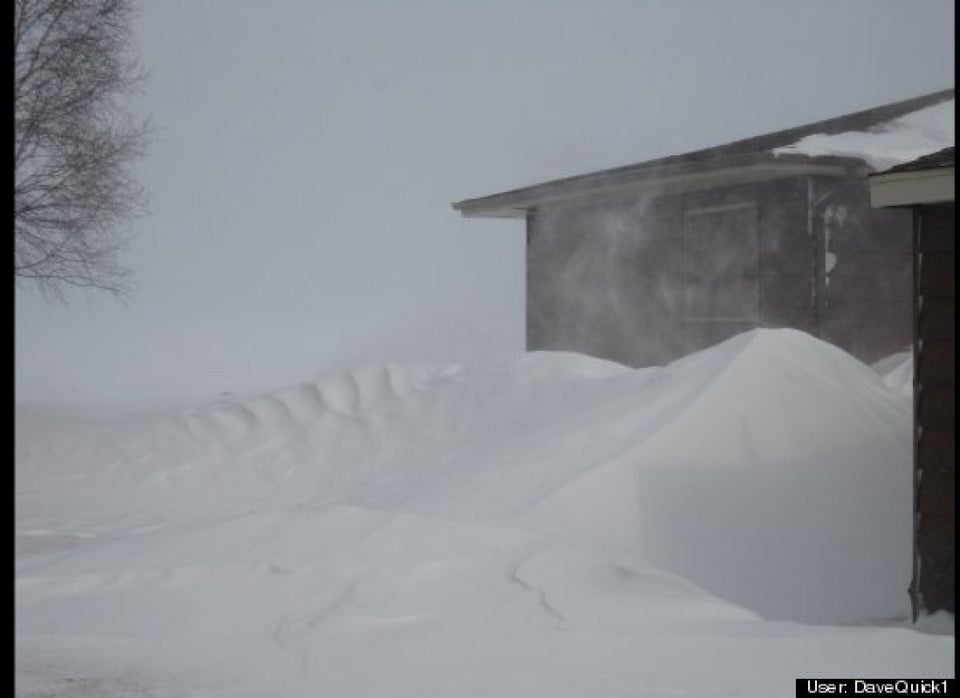 Blizzard In Alberta: Dec. 2-3, 2013
Calgary Transit warned commuters all day Tuesday detours were in place on several routes and delays in service were expected city-wide.
The Calgary Board of Education confirmed Tuesday afternoon that schools will be open Wednesday and First Student and Southland yellow school buses are expected to return to service. However, there could be problems accessing certain neighbourhoods due to road conditions and snow drifts.
Several flights in and out of the Calgary International Airport have also been cancelled or delayed.
As well, city taxi services reported an overwhelming demand for cabs and that their phone lines, in some cases, crashed due to the volume.
The City of Calgary asked residents to be patient with garbage and recycling collection Tuesday, as many trucks were delayed. Residents in some areas may not have their garbage collected Tuesday, and are asked to save it until next week.
While the storm brought many things to a crawl, it didn't stop Albertans from helping out when needed.
Calgary Meals on Wheels issued a plea for drivers to help deliver meals, as many of its regular drivers couldn't get through snow drifts in their small vehicles.
The Trans-Canada Highway from Calgary to Brooks was closed Monday evening due to dangerous conditions and drivers were asked to seek shelter for the night. The highway reopened from Calgary to Strathmore late Tuesday morning, according to 511 Alberta and is expected to open all the way through to Brooks early Tuesday evening.
"Conditions will gradually improve across Alberta and Saskatchewan through the day on Tuesday," said Weather Network meteorologist Monica Vaswani. "Still, strong winds are expected to continue Tuesday, which means any snow that has fallen will be blowing around."
Clean snow and ice off your vehicle to ensure your lights and your windows are clear.
Give yourself extra time to reach your destination.
Reduce your speed and turn on your headlights.
Drive defensively.
Leave extra distance between you and the car ahead of you.
When road conditions are difficult consider using Calgary Transit.
Consider delaying your trip until the roads are in better condition.
With files from the Canadian Press
Like this article? Follow our Facebook page

Or follow us on Twitter