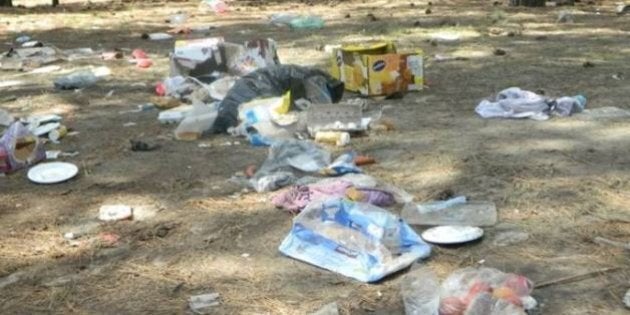 Alberta campers, you have some 'splaining to do.
Empty beer cans, human waste, toilet paper, camping gear and other garbage were left at an otherwise pristine campsite in B.C.'s Koocanusa area after the May long weekend — and it appears visitors from Alberta are partly to blame.
"Sadly, it's a poor reflection on our neighbours to the east," Heath Slee, Area B director in the Regional District of East Kootenay, told The Daily Townsman.
Slee visited the popular camping spot on Lake Koocanusa Monday to find what looked like a "landfill — the only difference being, there was no equipment in place to bury the litter," he told the Cranbrook newspaper.
Check out the mess left behind. Story continues below the slideshow: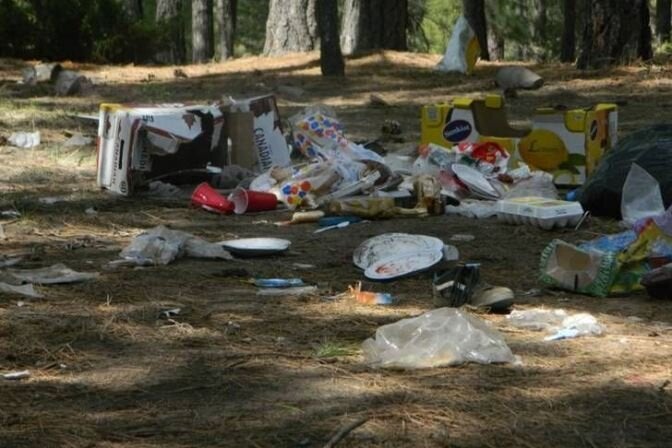 Campers Leave Koocanusa Trashed
Fernie Mayor Mary Guiliano told The Huffington Post Alberta that several Alberta licence plates were spotted in the area, but that others may have been responsible as well.
"There are a few visitors from Alberta, B.C. and elsewhere who have done this in the past," she said, pointing out that many Alberta campers treat the area with respect and cause no problems.
"If we don't value where we go, and appreciate it, it won't be the place we want to go," she warned.
Slee agreed that B.C. folk are sometimes just as guilty: "These were predominately from the Calgary area and southern Alberta, but some were from Elkford and Sparwood (B.C.)," he told the Calgary Sun.
According to B-104 FM, Slee toured officials around the destroyed area Tuesday, showing trees that had been cut down and left, as well as piles of garbage and leftover fire ashes.
Like this article? Follow our Facebook page

Or follow us on Twitter