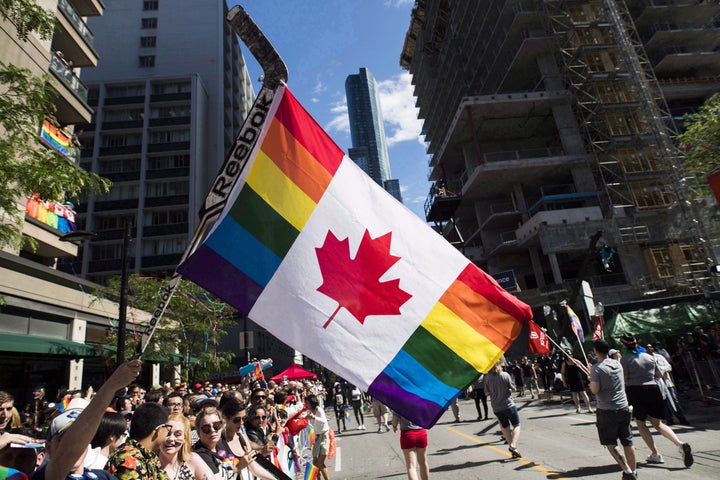 Advocates and LGBTQ community members are expressing concern after the Alberta's United Conservative Party government cancelled a working group devoted to banning LGBTQ conversion therapy in the province.
Former NDP health minister Sarah Hoffman established the working group of academics, advocates, faith leaders and community members in February. Its five-month goals included finding a way to outlaw the practice of attempting to change someone's sexual orientation or gender identity.
The group's disbanding came as part of the government transition following the UCP's majority win in April.
In a statement to HuffPost, Health Minister Tyler Shandro confirmed the group's mandate shifted with the change in government and said he is open to consultation from the public.
"Let me be clear, we oppose conversion therapy," the statement read. :If the public or this group wold like to bring forward recommendations, I am ready to hear them."
Banning conversion therapy
Conversion therapy refers to the practice of trying to change someone's sexual orientation or gender identity using psychological or spiritual interventions. It has widely been discredited by scientific and medical communities, and was formally condemned by the Canadian Psychological Association (CPA) in 2015.
"Conversion or reparative therapy can result in negative outcomes such as distress, anxiety, depression, negative self-image, a feeling of personal failure, difficulty sustaining relationships, and sexual dysfunction," read the group's 2015 statement.
Conversion therapy is still practised in many places across Canada. Ontario, Manitoba and Nova Scotia have all imposed bans, while the City of Vancouver has banned licensed groups from the practice.
WATCH: What is conversion therapy? Story continues after video.
This week, the British Columbia Green Party introduced a bill to ban the practice across the province. During that announcement, Green Party Leader Andrew Weaver called out the dissolution of the Alberta working group as "regressive."
Edmonton NDP MLA Nicole Goehring is one of the co-chairs of the working group. She said she first found out about conversion therapy in Alberta while doing consultation around Post-Traumatic Stress Disorder Awareness Day.
"When I found out that conversion therapy was still happening, I wanted to bring it forward as private member bill, but unfortunately it didn't make its way to the floor of the house," she told HuffPost. "So the Minister of Health at the time, we started talking about how we can move forward."
Goehring says the group was struck to ensure proper consultation was done with people impacted by conversion therapy in Alberta, and as a way to mobilize government resources towards legislation.
"We wanted to ensure that any measures that we brought forward were as strong as possible and could really stand up to any legal challenges, and ultimately protect those that needed it the most," said Goehring.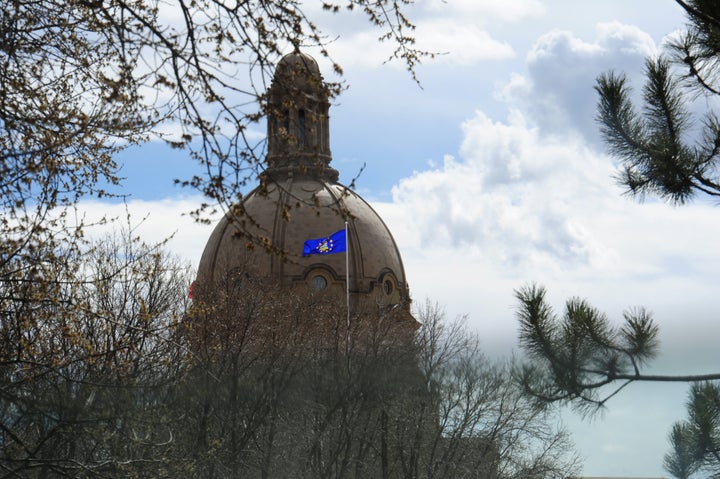 Goehring first found out about the disbanding when she was contacted by media late last week. The group was set to deliver a report with recommendations in June, and Goehring says she hopes to work with the UCP government to continue their work in some capacity.
"I reached out to the minister's office requesting a meeting so that we can sit down and clarify what his intentions are going forward with the conversion therapy working group," Goehring said.
During Question Period Monday, Shandro confirmed he would be meeting with Goehring. He also questioned the working group's value, calling it an "ad-hoc committee" of the previous government.
"Conversion therapy is a damaging social practice. And it has no place in Alberta."
Glynnis Lieb is the executive director of the Institute for Sexual Minority Studies and Services at the University of Alberta, and the working group's other co-chair. She says working to ban conversion therapy is important and must continue, even under the new government.
"There's a way to continue the work, but in the end if we want actual formal changes, it involves enlisting the government to make those formal changes," she told HuffPost.
Lieb says that with a party in government that has come under fire for LGBTQ2S+ issues before — including a controversial push to inform parents if their kids join a gay-straight alliance — it's important to push for these issues.
Goehring says she hopes the group can work with the new government to continue the process of banning conversion therapy in Alberta.
"Conversion therapy is a damaging social practice," Goehring said. "And it has no place in Alberta."
This story has been updated with a statement from Alberta Health Minister Tyler Shandro.