It's been a year since heavy, relentless rain began falling on the southern Alberta Rockies.
Torrential rains began in Canmore, where more than 200 millimetres fell in 2 1/2 days — 10 times the amount of a typical rainfall that time of year.
The flood waters rushed through the foothills, water spilling the banks of the Bow and Elbow rivers, sweeping through streets and homes in Exshaw, Bragg Creek, High River and eventually through the heart of downtown Calgary and on to Medicine Hat.
As many as 100,000 people did what they could to survive — escaping the deluge in canoes and boats, in the backs of combines or in the scoop of a front-end loader. Some swam for their lives.
In the days that followed, Albertans opened their hearts and their homes to neighbours, friends, family and strangers. The province continues to recover and mourns four lives lost during the floods.
Take a look at some of the most powerful images from the first days of the Alberta floods.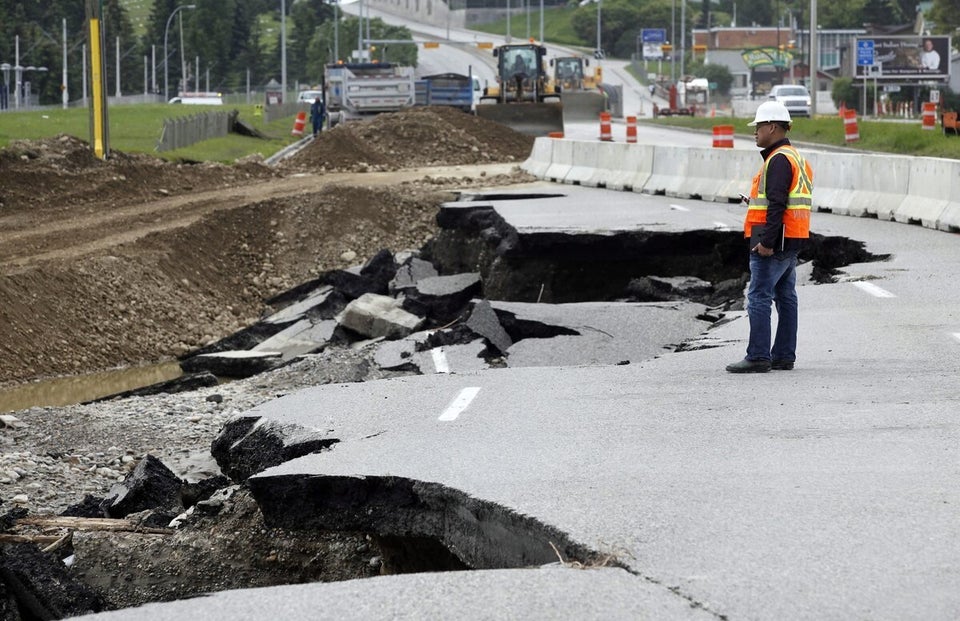 Powerful Images From The Alberta Floods
Like this article? Follow our Facebook page

Or follow us on Twitter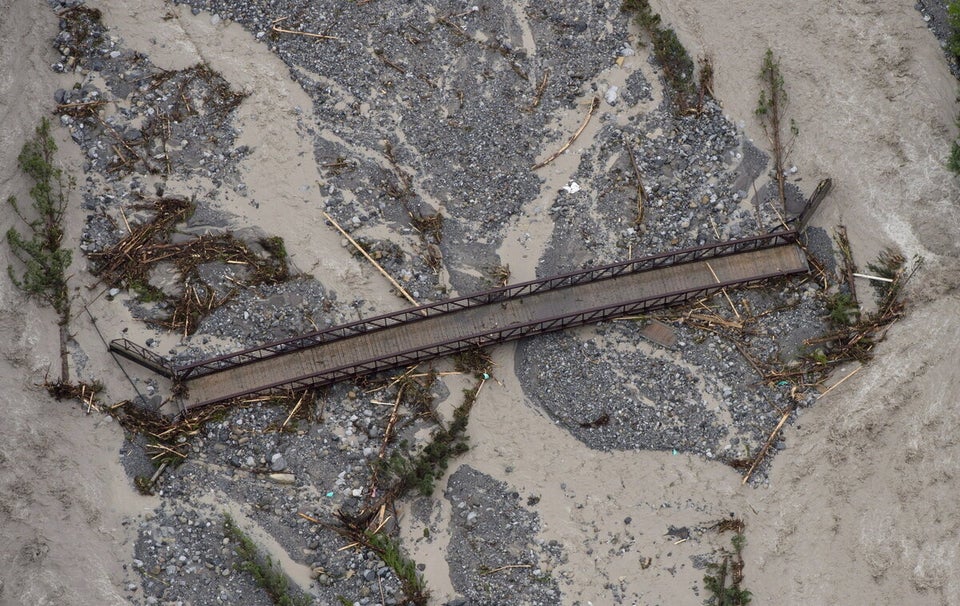 Alberta Floods From Above