In Calgary, one in ten buildings reported damage, and in the lower portion of Alberta floodwaters washed away roads and parks, took a toll on sewer systems, destroyed bridges and infrastructure and drowned livestock.
Insurance losses hit $275 million and 14 municipalities declared a state of emergency.
That June was Alberta's wettest month on record with a total rainfall of 247.6 millimetres to a normal 79.8 millimetres.
Heavy rains in southern Alberta have caused flooding in Canmore and evacuations in towns including High River and Calgary.
"Go back to 2005, that was our 100-year flood here," said Barry Williamson, a councillor in Turner Valley. "This is looking to be higher than that in terms of the flow of the river and height of the rivers."
Click through the gallery below to check out some of the images captured in the aftermath of the 2005 floods.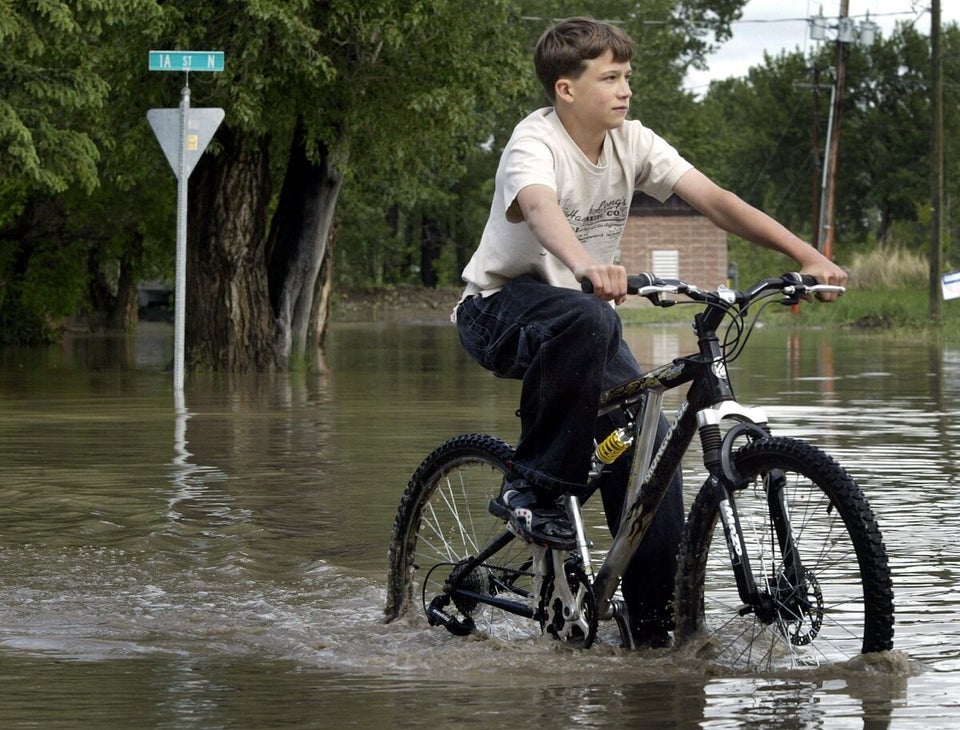 Alberta's 2005 Floods
With files from The Canadian Press